Before launching at 5:00 this morning, the PbM crew celebrated the new website with a few hundred glasses at Spring Boutique.
All photos by Nicolas Calcott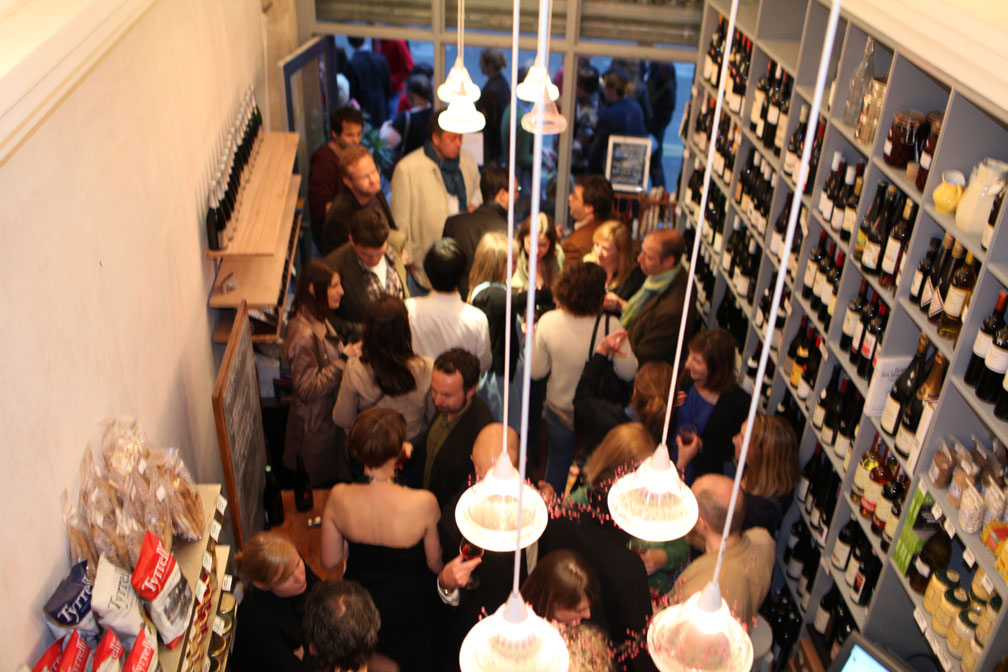 The crowd at Spring Boutique spills out onto the sidewalk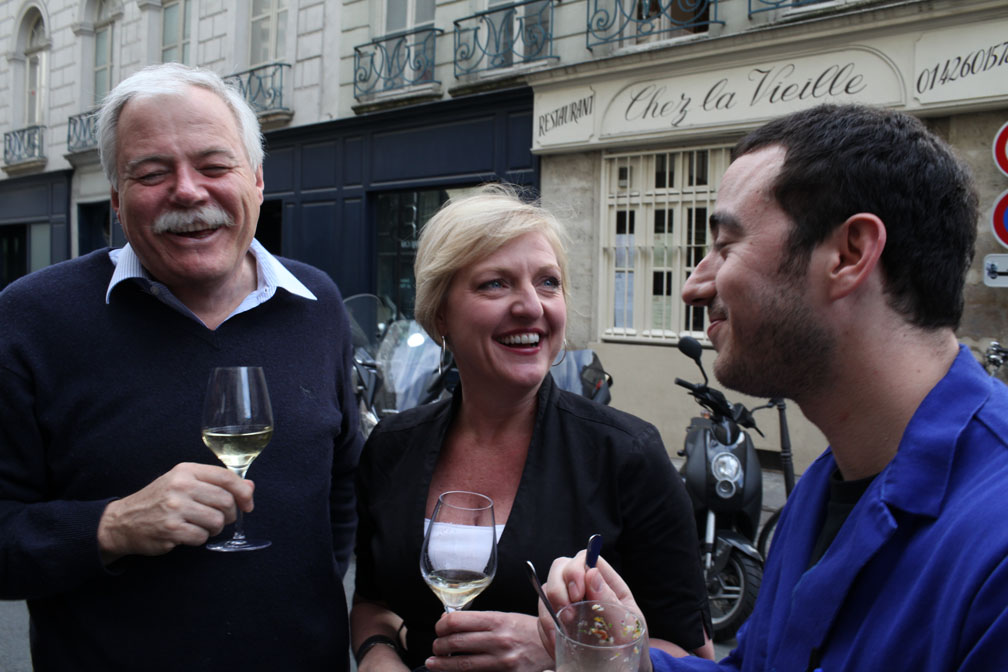 Drew Harré and Daniel Rose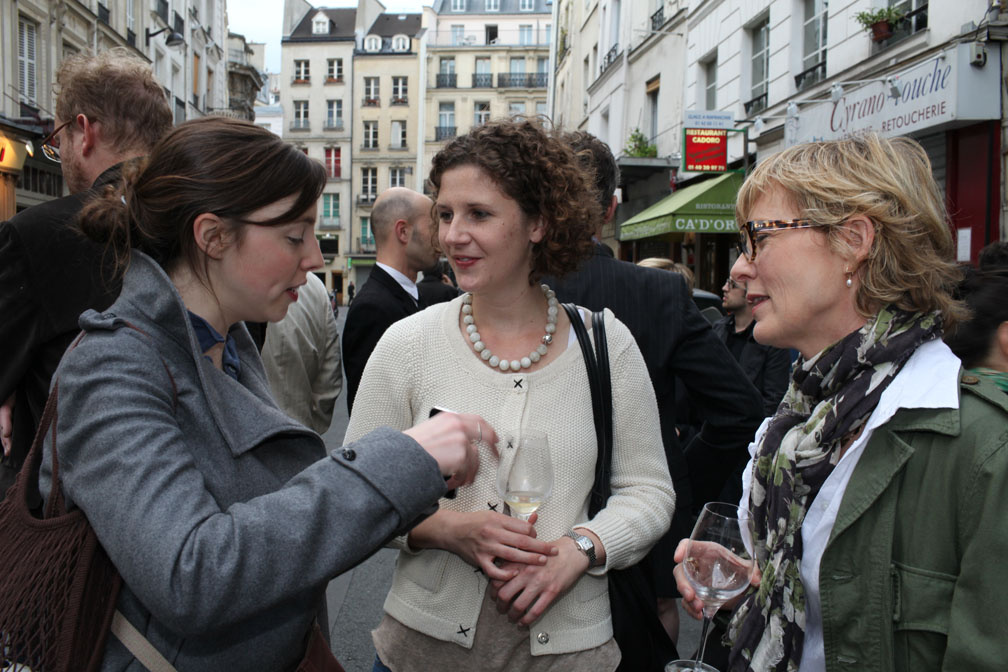 Clotilde Dusoulier, Laura Adrian and Ellise Pierce
Phyllis Flick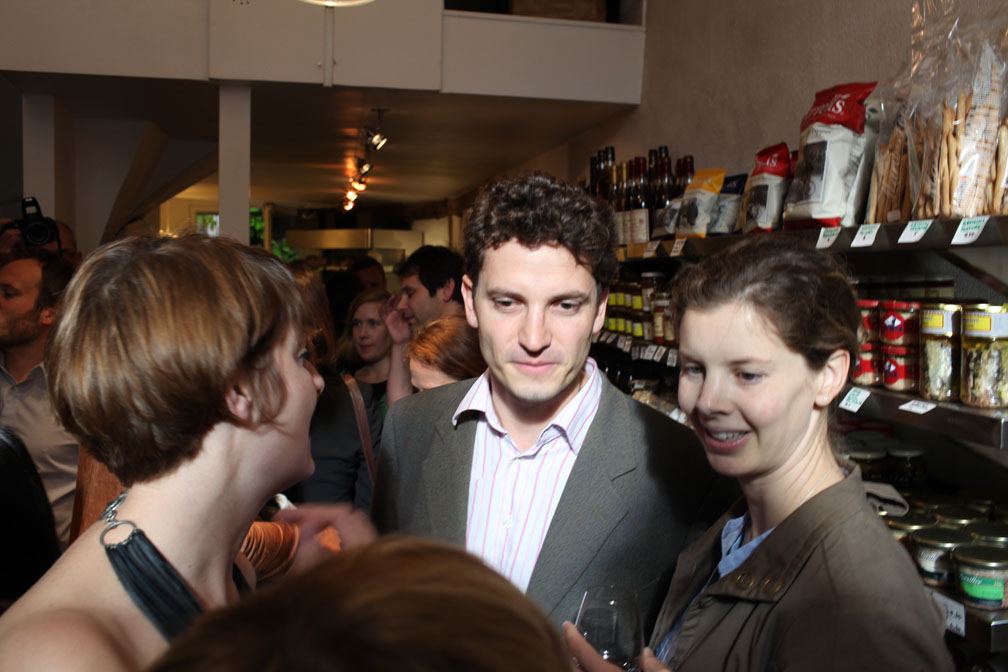 Christophe Wakim (and girlfriend Oanèse) in the spotlight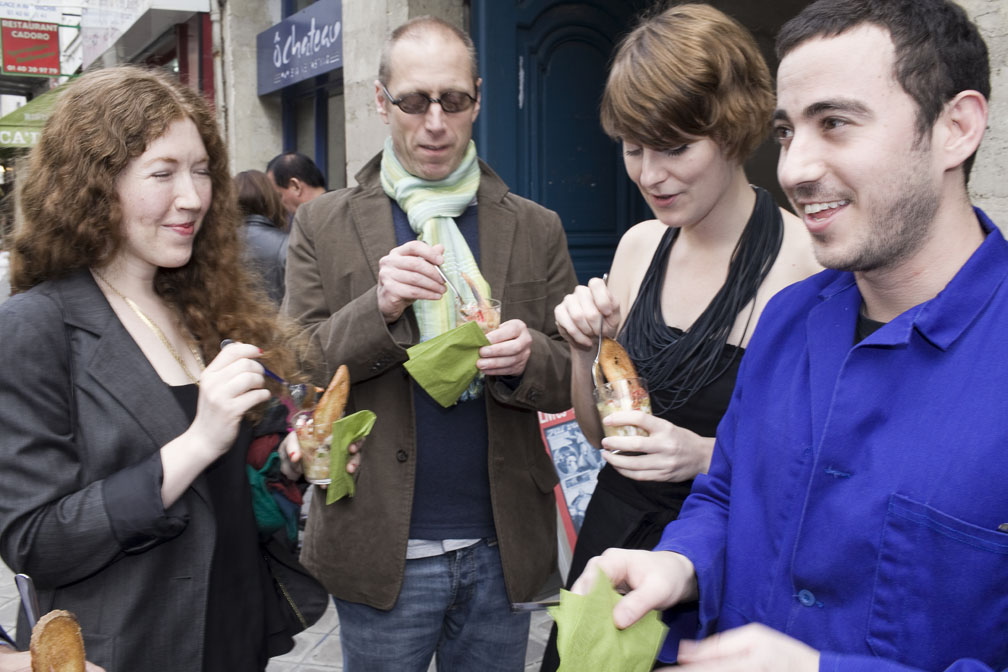 Elisabeth Fourmont, David Lebovitz, Meg Zimbeck and Daniel Rose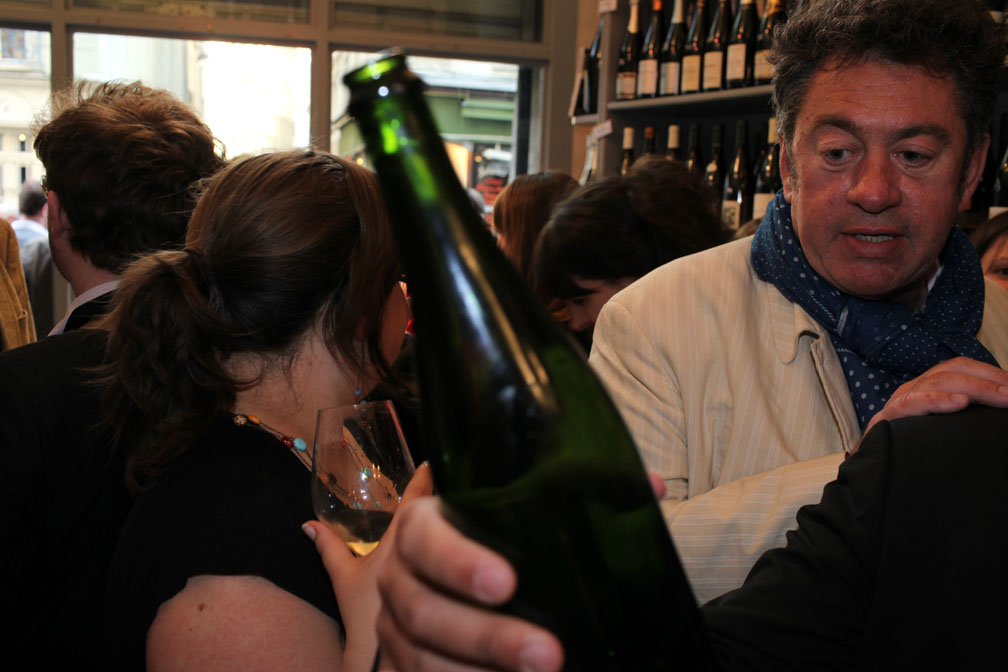 Bruno Verjus, chasing the good stuff.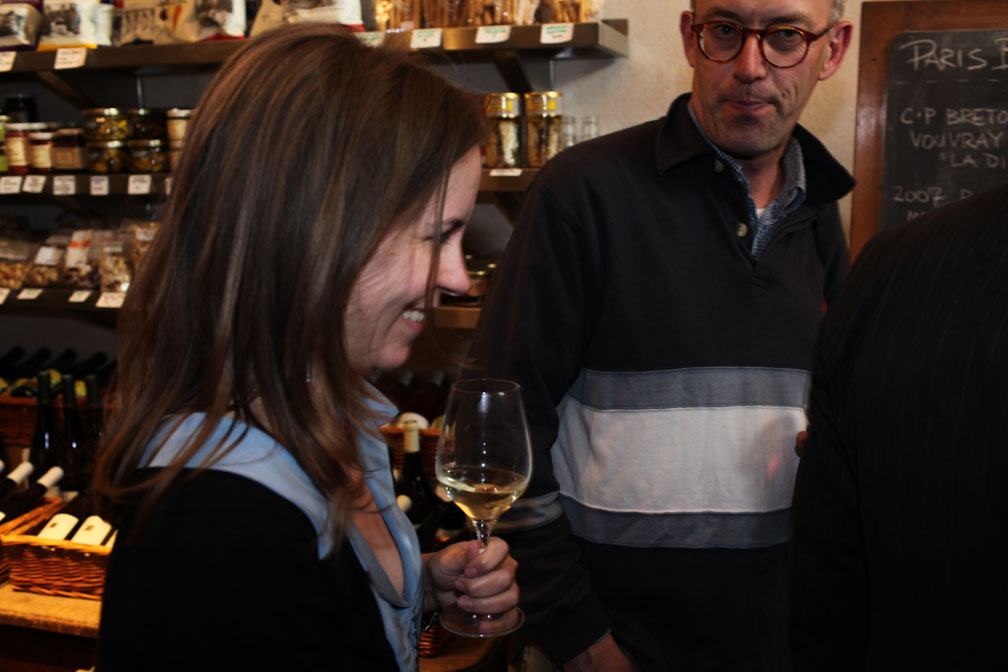 Barbra Austin and Bertrand Celce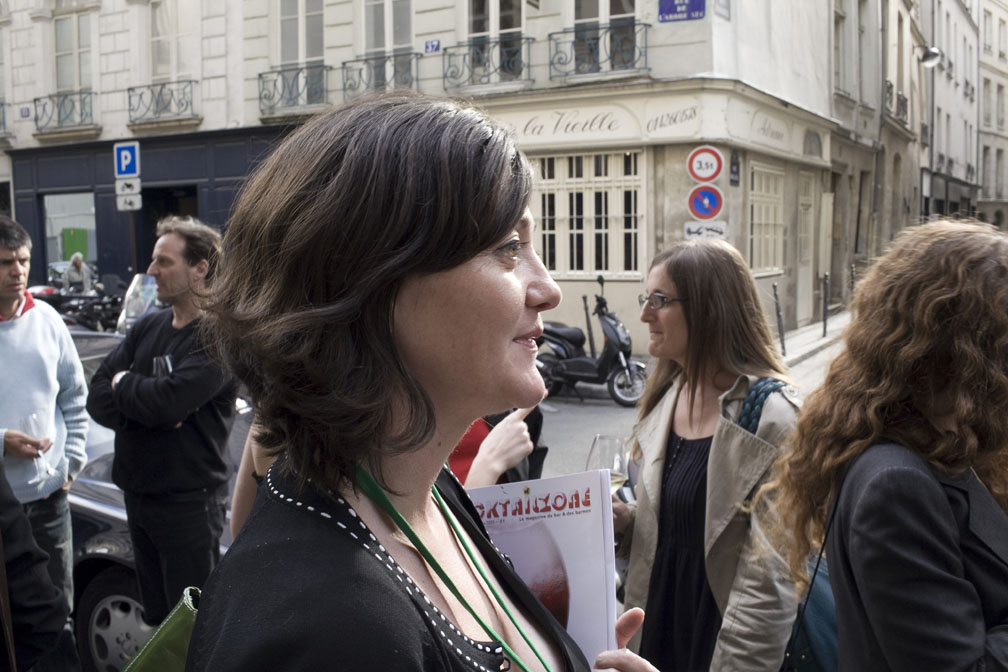 Forest Collins
Sébastien du Petit Thouars, Heather Stimmler-Hall and Chris Nicholson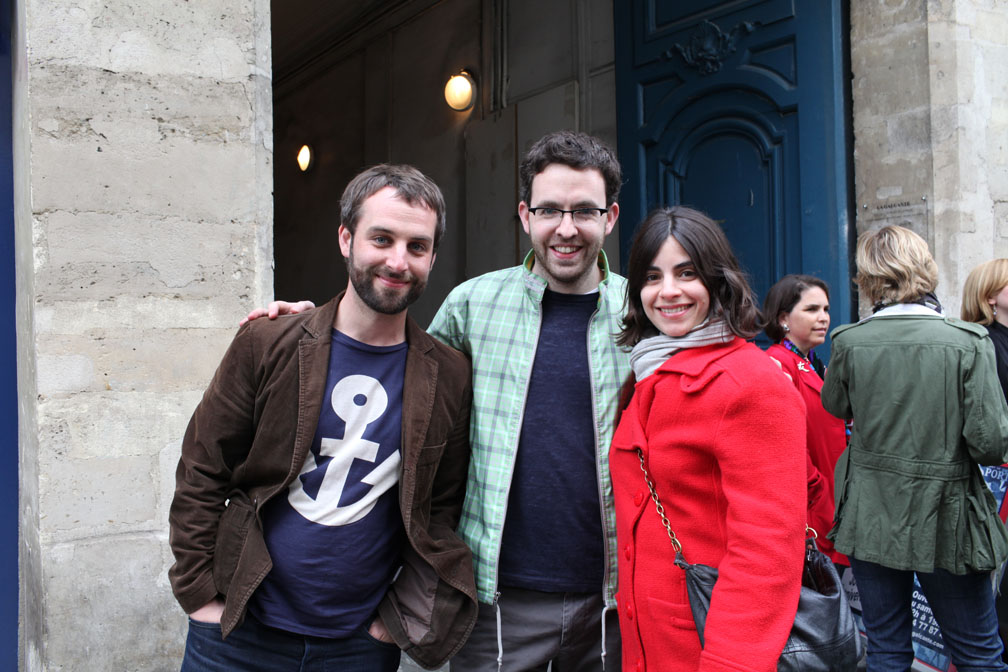 Gabriel Wick, Braden Perkins and Zeva Bellel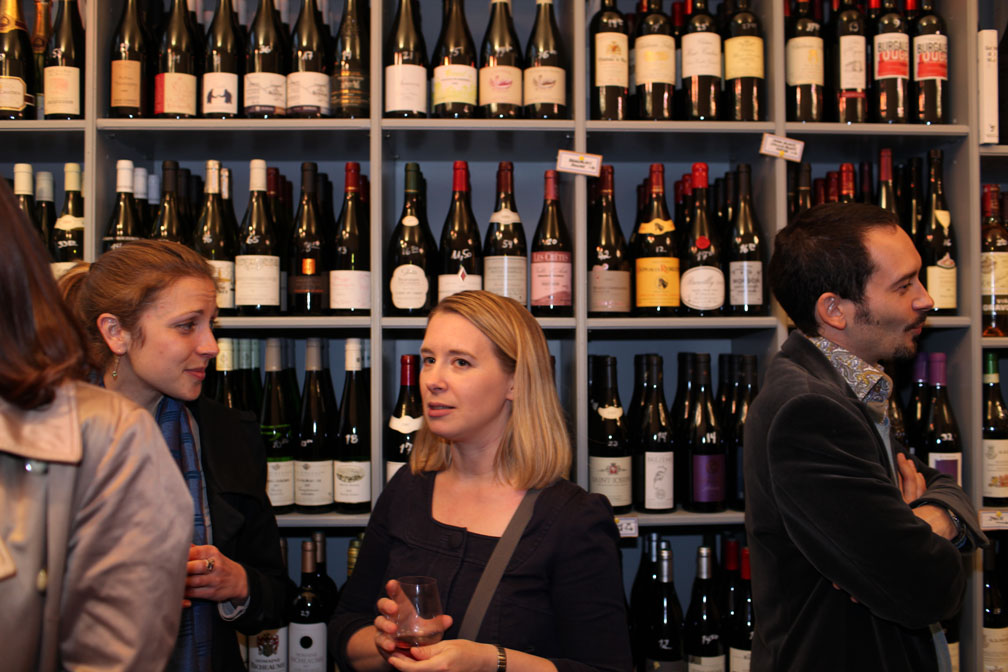 Catherine Sanderson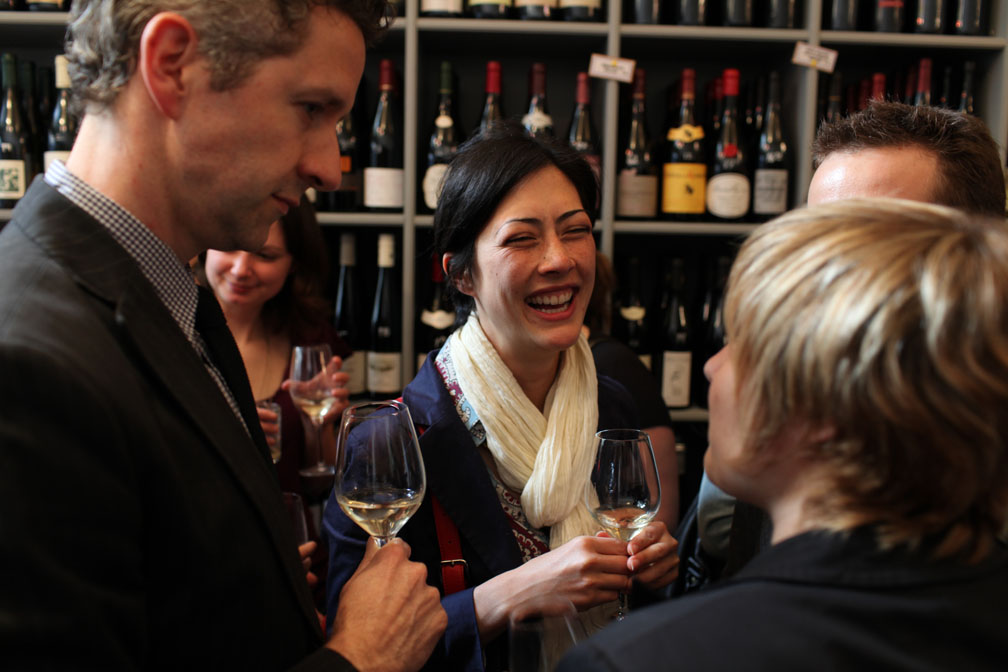 Drew Sanocki and Sara Clemence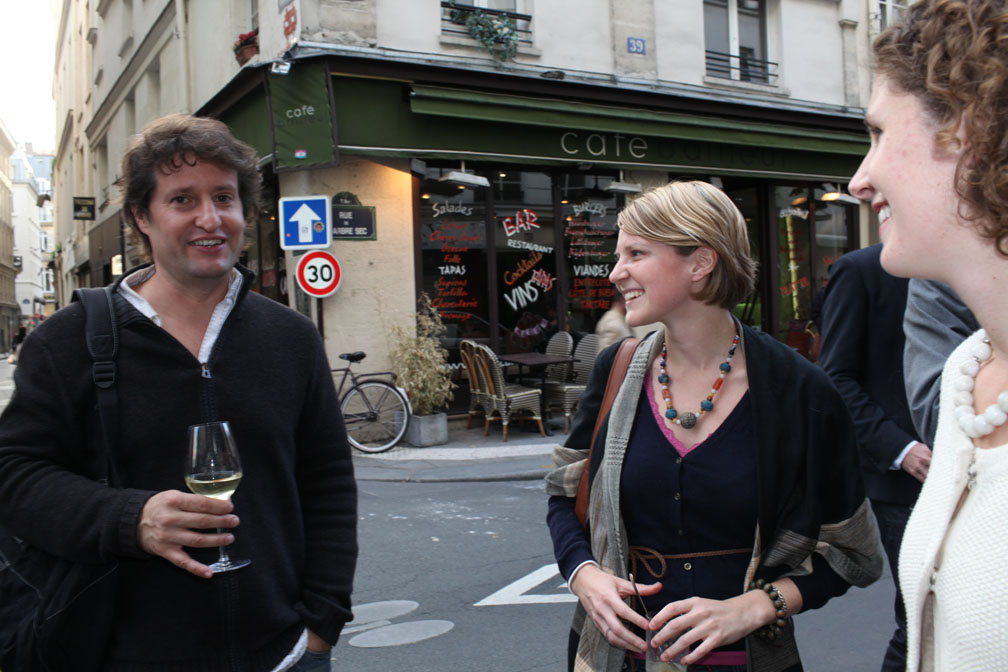 Juan Sanchez, Chloé Tuot and Laura Adrian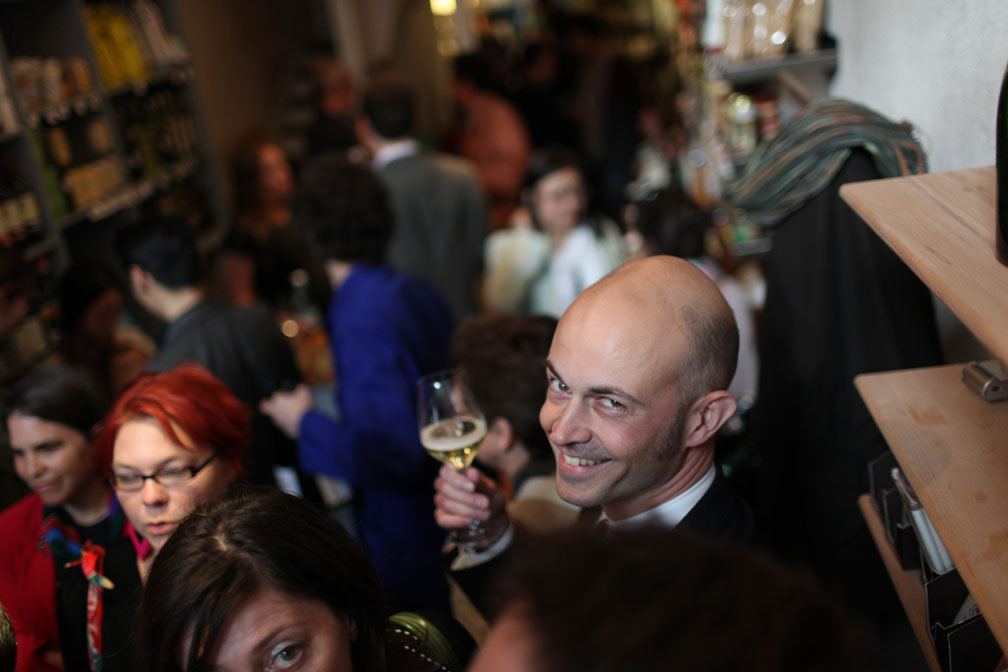 Joe Ray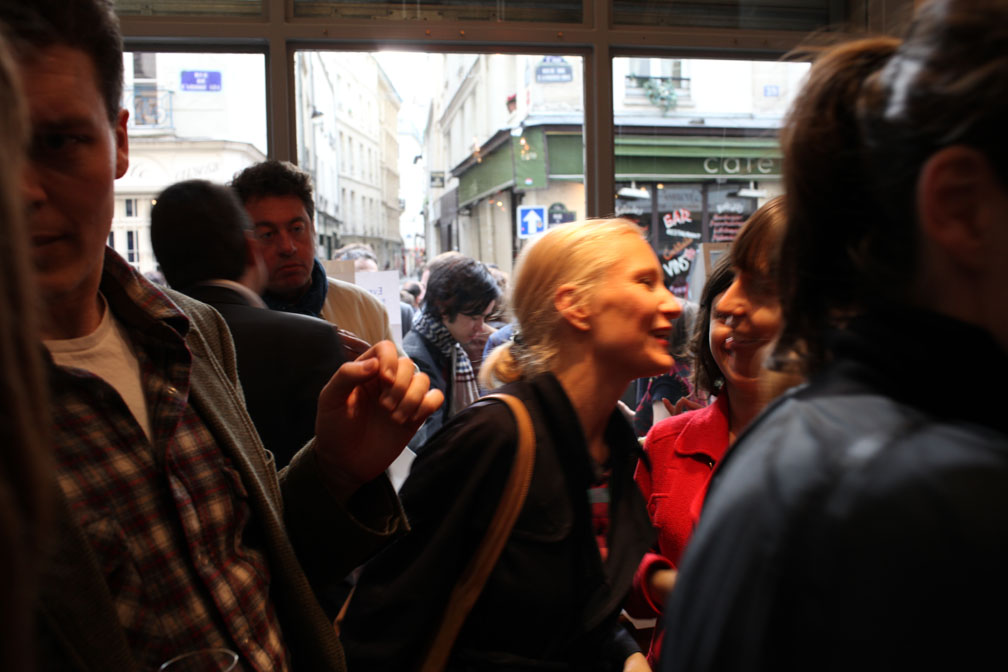 Kate van den Boogert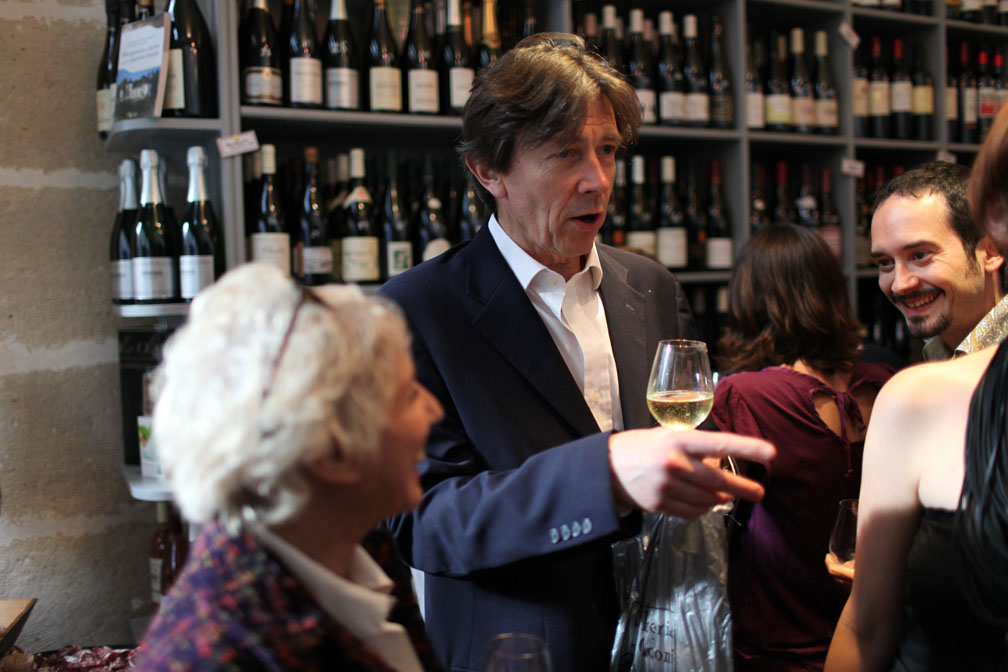 Elyane Lebre and Mark Williamson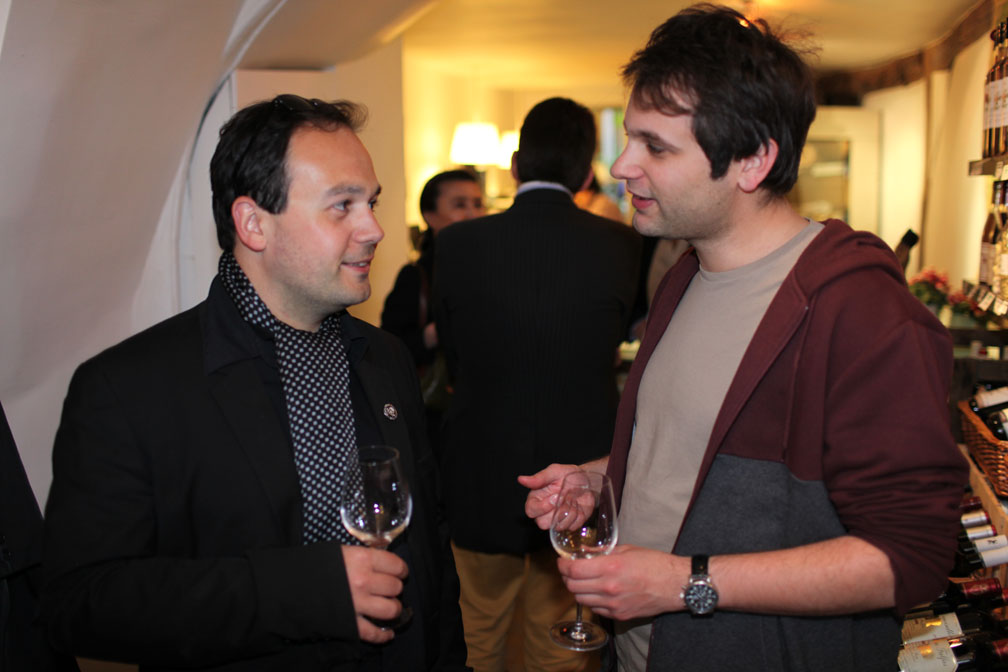 Emmanuel Giraud and Emile Soulier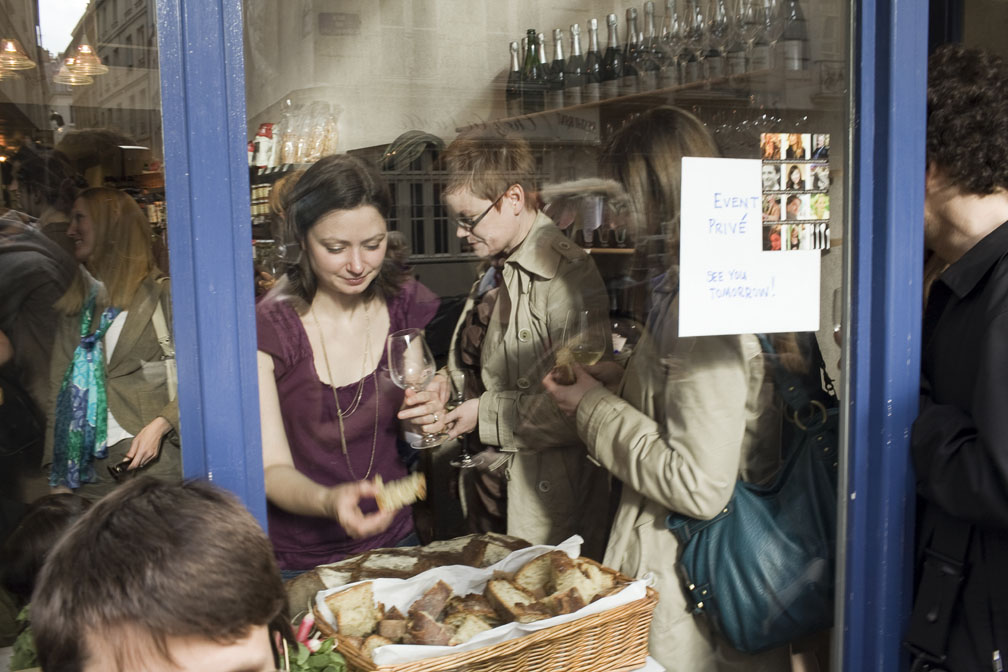 Camille Malmquist and Ellen McBreen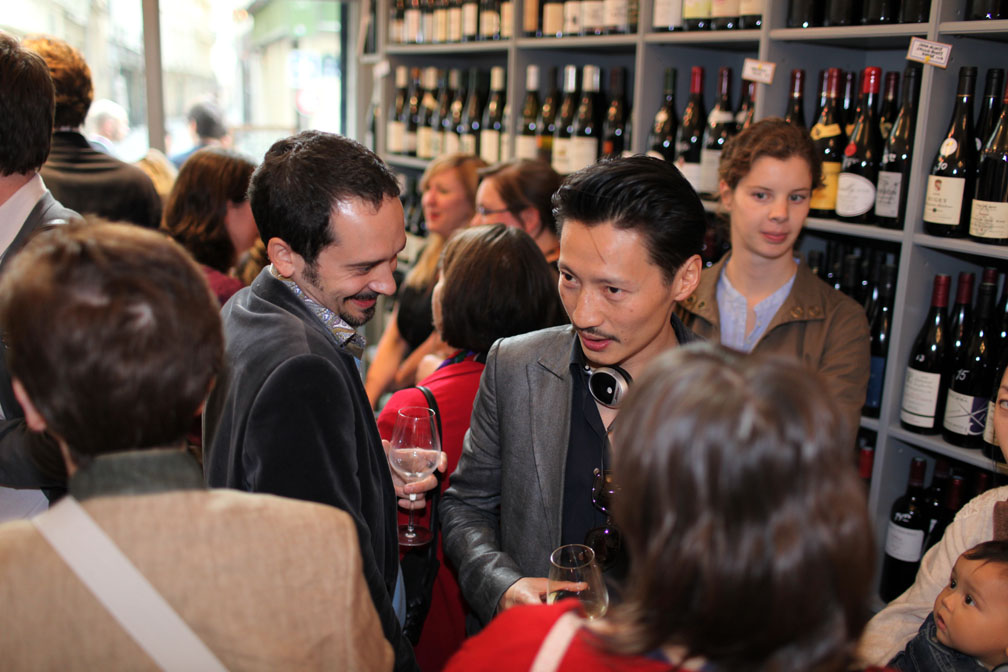 Wai-Ming Lung
Anne Ditmeyer, David Lebovitz, JA Getzlaff and friends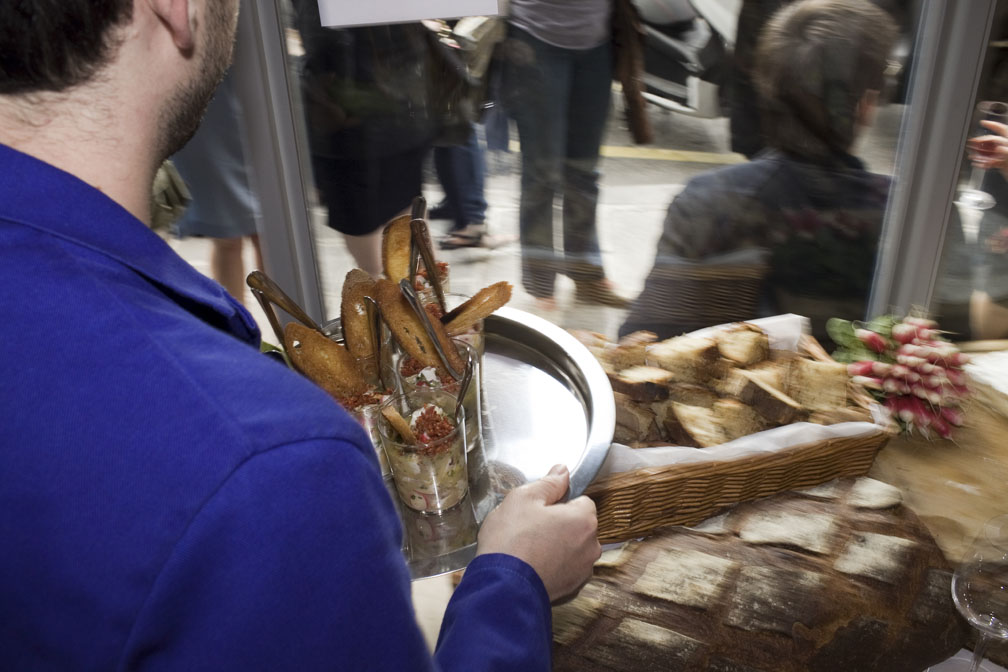 Ceviche on the move (now every Saturday at Spring Boutique)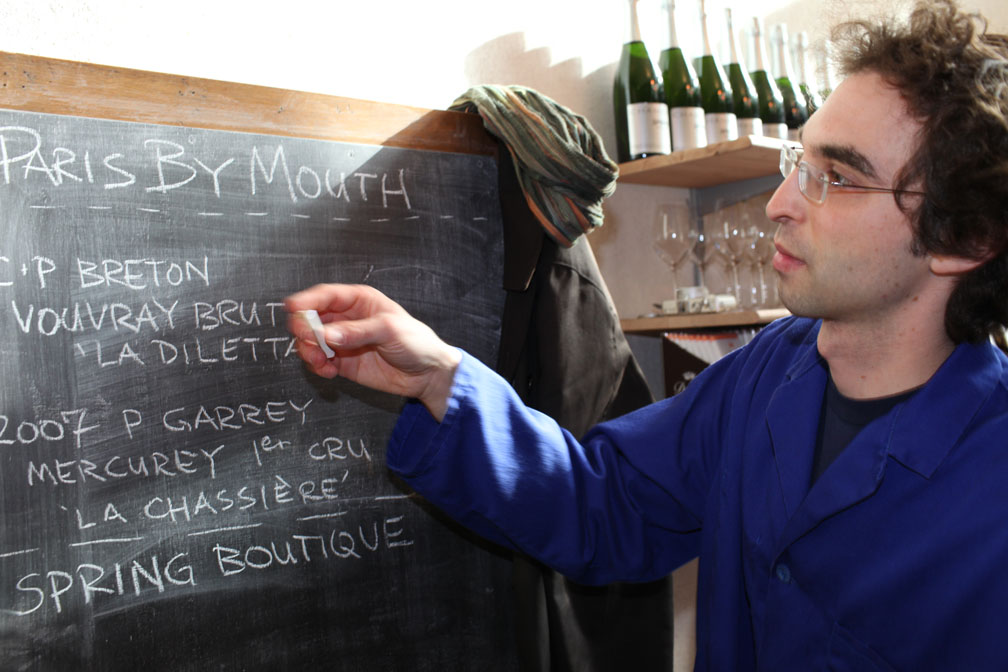 Wines recommended by Josh Adler: Catherine & Pierre Breton Vouvray Brut "La Dilettante" and a 2007 P. Garrey Mercurey 1er cru "La Chassière"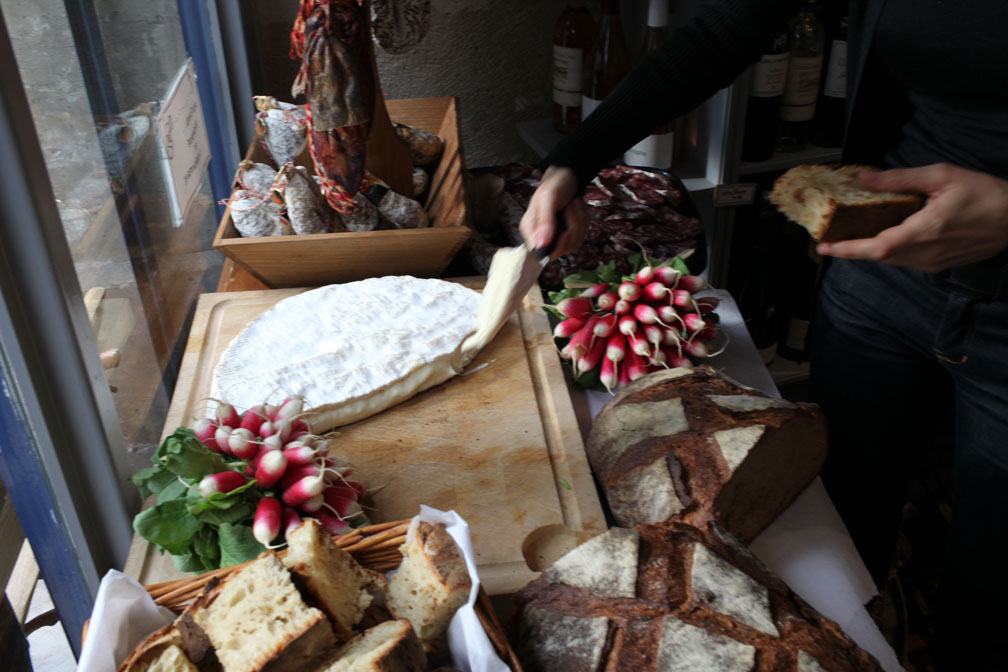 Heaps of sausage, a massive Camembert, and crusty bread from Julien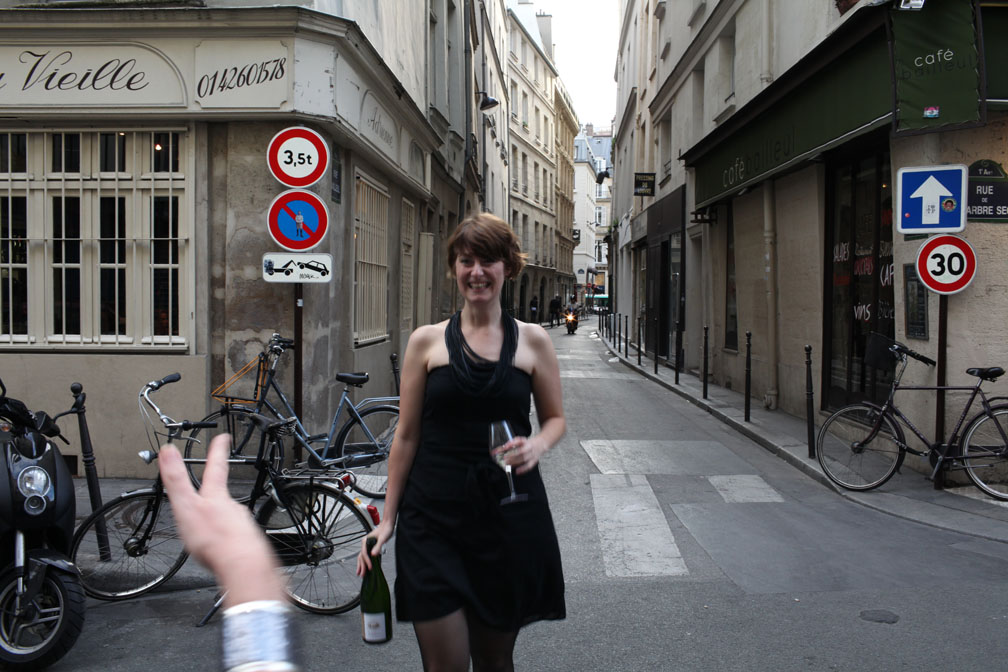 Giddy Meg
Thanks to everyone who came!
And a major merci to Daniel Rose, Josh Adler, Marie-Aude Mery and the entire Spring team for making this party so delicious.
Additional photos can be found on our Paris by Mouth Flickr page. Have some snaps of your own to share? Send them to our Flickr Group Pool!