Pastore is a contemporary Italian restaurant near Grands Boulevards boasting a relatively spacious dining room as compared to many of its Parisian counterparts. The 250-reference wine list is sure to offer the perfect accompaniment to Sicilian chef Lorenzo Sciabica's exquisite pastas or the city's best burrata – served simply with a drizzle of infused olive oil.
PASTORE
26, rue Bergère, 75009
Open Tuesday-Saturday for lunch & dinner
Closed Sunday & Monday
Reservations online or at +33 9 80 77 25 73
Their Instagram / Our Instagram
OUR PHOTOS OF PASTORE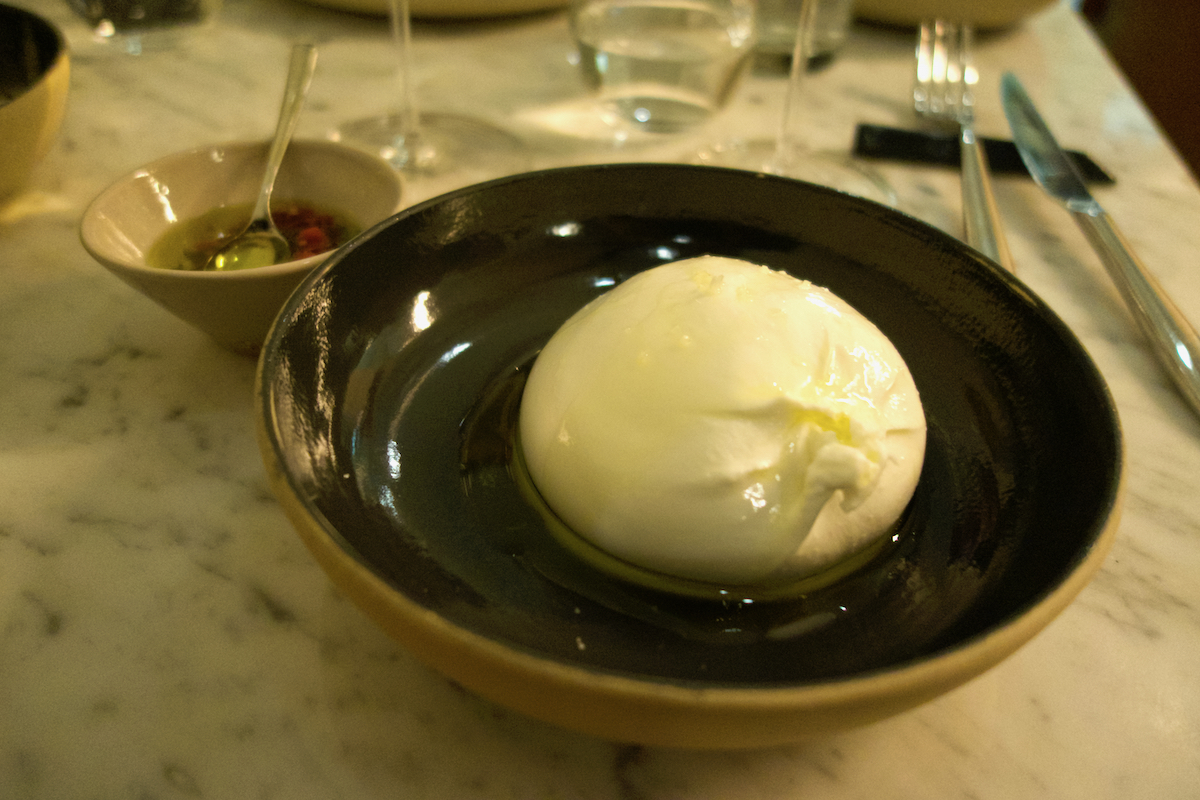 All photos by Aaron Ayscough
IN OTHER WORDS
Les Grands Ducs (2020) praises this standout in an otherwise ho-hum landscape of Italian cuisine in the French capital. For Thierry Richard, this is a trattoria par excellence with modern, colorful cuisine from Sicilian chef Lorenzo Sciabica, particularly "the stallion of Italian talent:" any pasta that appears on the menu.
Le Fooding (2019) took an atypically critical tone in their review of Pastore, saying the heirloom tomato appetizer "lacked a little excitement" and pronouncing the dessert "long-winded" at this "chic and authentic trattoria."
Time Out (2019) rattles off a description of Pastore's décor before jadedly observing, "We know this song." The reviewer nevertheless calls attention to the serious wine list and summarizes the food as "true Italian cuisine, southern-style."
L'Express Styles (2019) François Régis-Gaudry notes the "certain dexterity" of the pasta work at Pastore, although he seems to find the cuisine slightly too subtle, noting a "lack of pep" in the spaghettoni.
Le Nouvel Observateur (2019) praises Pastore for inhabiting a rare space between standard pizza-pasta fare and Michelin-wannabe gastronomic Italian. The reviewer calls the cuisine "familial," the menu "well-balanced."
SUBSCRIBE TO OUR NEWSLETTER