Pastore is a contemporary Italian restaurant near Grands Boulevards boasting a relatively spacious dining room as compared to many of its Parisian counterparts. The 250-reference wine list is sure to offer the perfect accompaniment to Sicilian chef Lorenzo Sciabica's exquisite pastas or the city's best burrata – served simply with a drizzle of infused olive oil.
Address: 26, rue Bergère, 75009
Hours: Open Tuesday-Saturday for lunch & dinner. Closed Sunday & Monday.
Telephone: +33 9 80 77 25 73
Online Booking / Website / Facebook / Instagram
COVID-19 UPDATE:
Pastore has reopened.
Our Most Recent Visit
North of Grands Boulevards on rue Bergère, Pastore's yolk-yellow storefront shines like a beacon for contemporary Franco-Italian cuisine. Unlike their American counterparts, the best Italian restaurants in the City of Light – like Restaurant Giovanni Passerini, or Osteria Ferrara, where Pastore founders Emma Hayes and Lorenzo Sciabica formerly worked together­ – offer meals that combine the sturdy regional recipes of the Bel Paese with an understated rhythm and style that is uniquely modern and Parisian. Pastore excels in this synthesis, offering a southern Italian odyssey of note-perfect pastas and subtle insalati that is as comforting as it is exotic.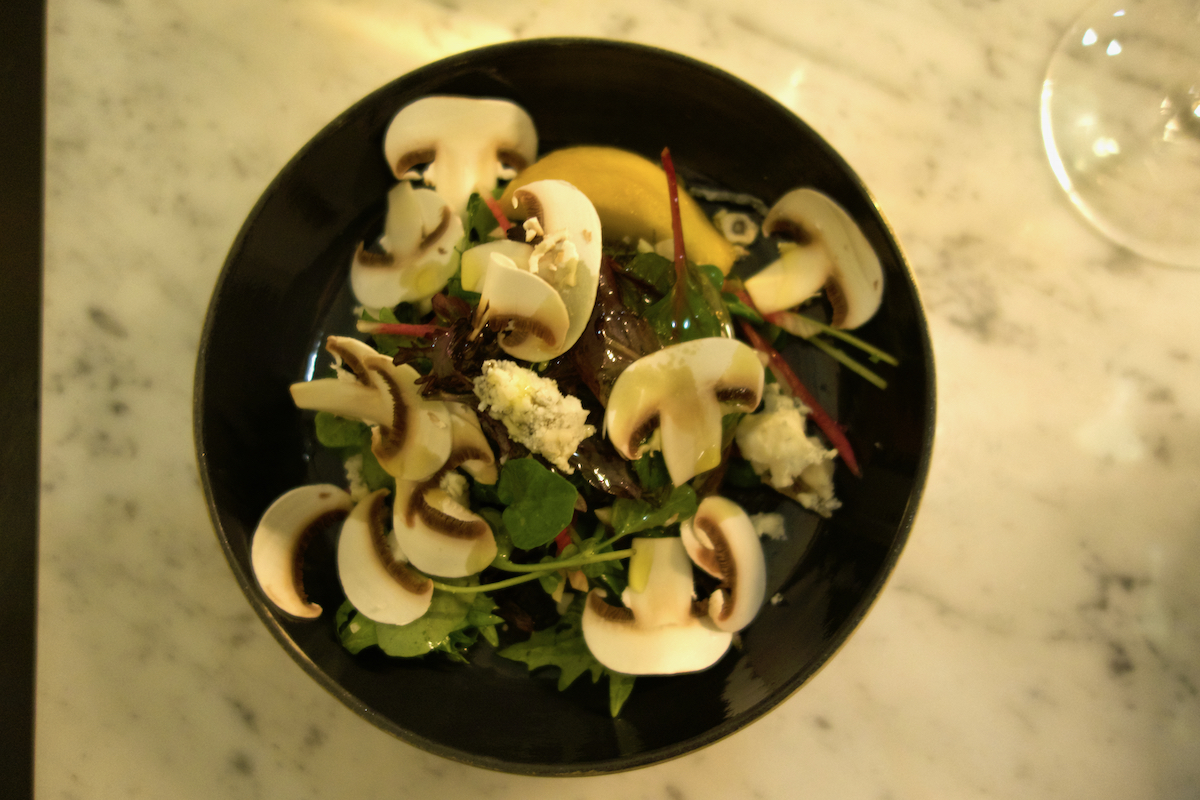 First, the exotic: the restaurant's brilliant, Spartan decor. Slightly low tables and empty wall expanses evoke the Roman canteens of mid-century cinema. And diners at Pastore enjoy rather more elbow-room than at most French bistrots, a humane touch that imparts a pleasant sense of calm to the brut surroundings.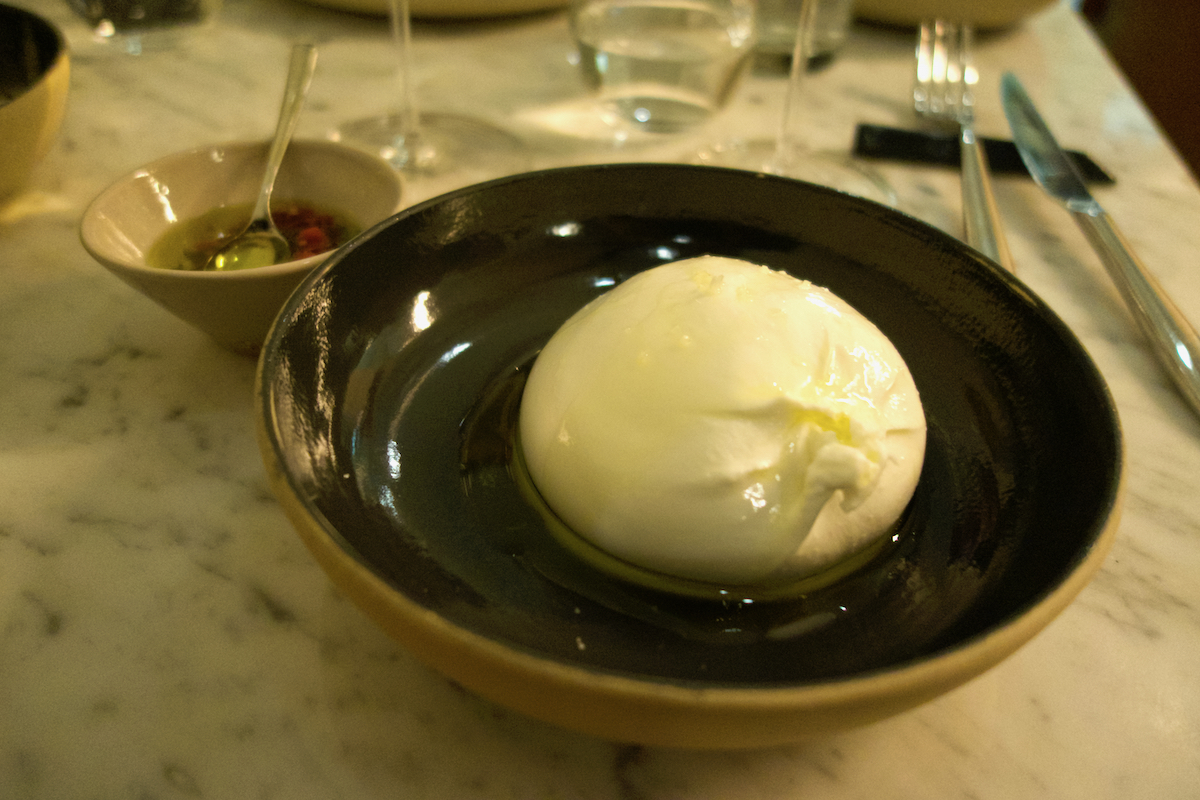 Sciabica's menu is more comforting, wisely eschewing the antiquated antipasti-primi-secondi format to instead propose burrata and charcuterie as aperitif accompaniments before the usual starters and main courses. Burrata arrives with a generous ramekin of oil infused with herbs and sundried tomato, which one is invited to pour directly over the gleaming bulb. The cheese itself is among the best in Paris, which is still to say, regrettably, nothing like what one can source in Italy itself.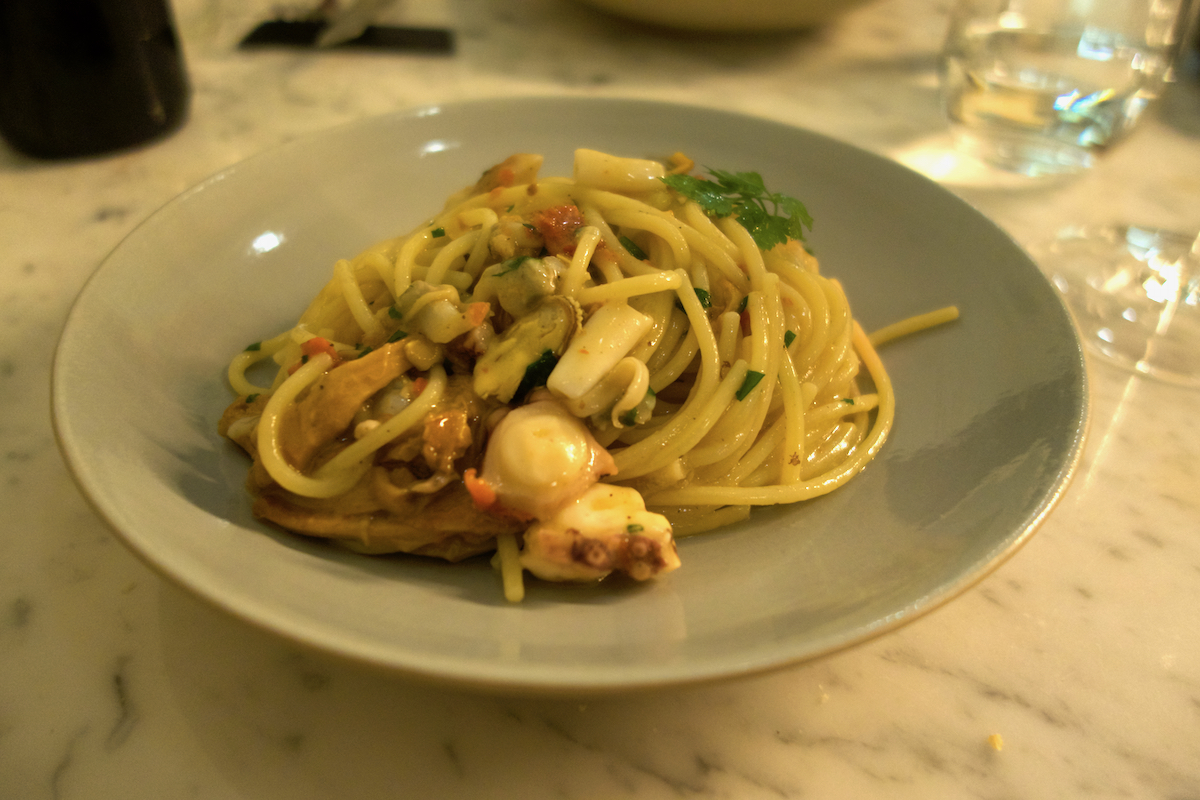 Sciabica ventures onto more advantageous terrain with the rest of the menu. A salad of caramelized pear, blu di bufala cheese, button mushrooms, and radish looks like nothing much but packs a delicate, transportative flavor accord. Spaghettoni with chanterelles, octopus, squid, and mussels, meanwhile, is symphonic in a way mixed-seafood dishes rarely are: a harmonious and immaculately executed success to the very last tendril. Pugliese pastry chef Giuseppe Massimo contributes a sandy Breton biscuit with rosemary cream, white chocolate, and cherries, which could perhaps have done without the melting hill of Campari granita beside it.
Pastore's thick wine list, by sommelière and Italian wine distributor Emma Hayes, is the work of a passionate enthusiast. Why, in a small, reasonably-priced Italian restaurant in Paris, propose several pages of excellent Barolo and Barbaresco? Why not? The world of Italian wine, for cultural and geographical reasons, does not slot as neatly into natural-wine and conventional-wine categories as French wine does; Hayes' 250-reference list thus credibly contains something for everyone. The wines of world-renowned Piemontese greats like Bruno Giacosa and Giuseppe Mascarello sit beside almost-unknown upstarts like Monforte's Giorgio Barovero and Sardinia's Cantina Orgosa.
It's almost disorienting for lovers of Italian wine and cuisine to discover something new about these subjects in Paris. Pastore itself is a discovery for lovers of Parisian cuisine, a splendid, memorable meal by any standards.
---
Pastore in Pictures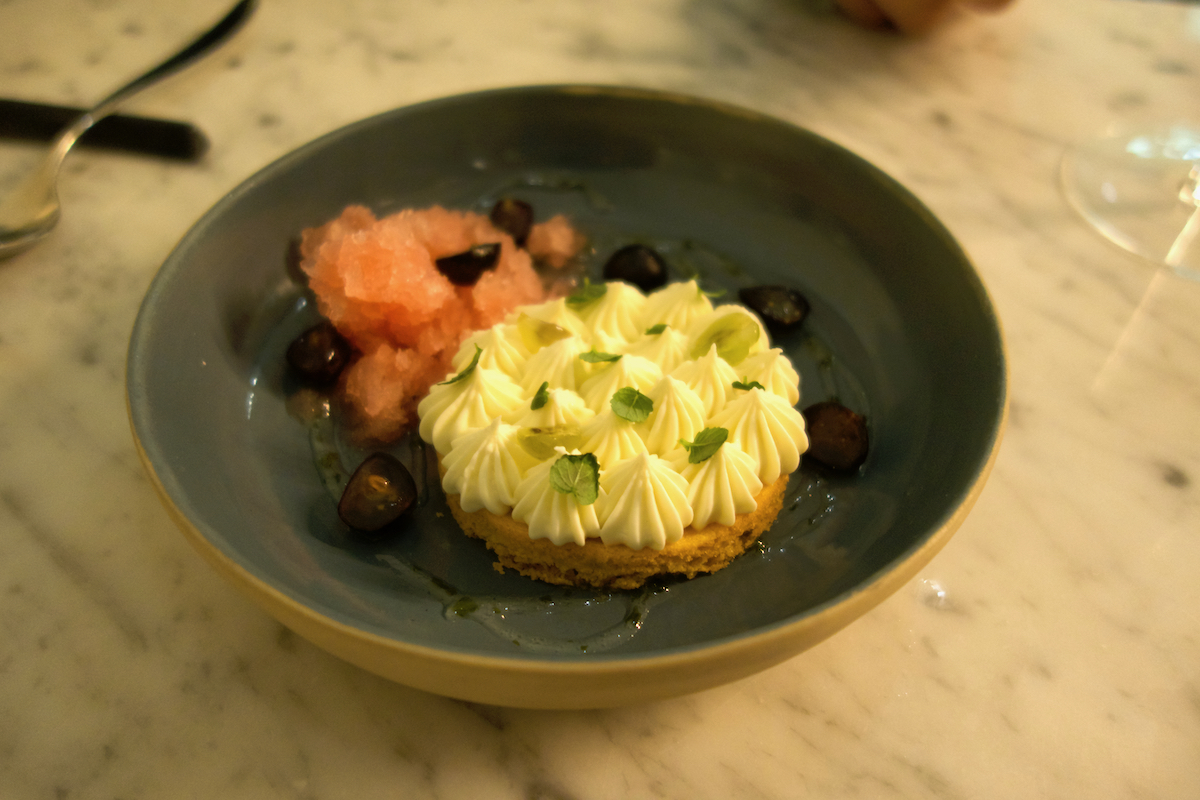 ---
In Other Words
Les Grands Ducs (2020) praises this standout in an otherwise ho-hum landscape of Italian cuisine in the French capital. For Thierry Richard, this is a trattoria par excellence with modern, colorful cuisine from Sicilian chef Lorenzo Sciabica, particularly "the stallion of Italian talent:" any pasta that appears on the menu.
Le Fooding (2019) took an atypically critical tone in their review of Pastore, saying the heirloom tomato appetizer "lacked a little excitement" and pronouncing the dessert "long-winded" at this "chic and authentic trattoria."
Time Out (2019) rattles off a description of Pastore's décor before jadedly observing, "We know this song." The reviewer nevertheless calls attention to the serious wine list and summarizes the food as "true Italian cuisine, southern-style."
L'Express Styles (2019) François Régis-Gaudry notes the "certain dexterity" of the pasta work at Pastore, although he seems to find the cuisine slightly too subtle, noting a "lack of pep" in the spaghettoni.
Le Nouvel Observateur (2019) praises Pastore for inhabiting a rare space between standard pizza-pasta fare and Michelin-wannabe gastronomic Italian. The reviewer calls the cuisine "familial," the menu "well-balanced."