Previous visit in 2017
I loved chef Tomy Gousset's cooking when he was at Pirouette, but this signature restaurant has just blown me away. The room is comfortable and a little plain, which is to say it fits nicely in the 7th arrondissement, but Gousset's cuisine is thrillingly modern. He is a master of using herbs, acidity and texture to elevate sometimes humble ingredients like beef tongue or tête de veau. His compositions are intricate and colorful, making them a dream for Instagrammers, but flavor and balance are not sacrificed to beauty. Those who like to try different wines will love their list with a rotating cast of 20 selections by the glass. Service is on point and supports, rather than detracts from the brilliance of the kitchen. The menu changes regularly enough to warrant repeat visits, and I for one can't wait to go back to Tomy & Co.
Most recent visit in 2023
So, I went back. I fully expected to love Tomy & Co. as much as I did five years ago, and to include it in our list of 50 favorites. It was disappointing. The dining room vibe felt formal and stuffy – perhaps a consequence of them gaining a Michelin star. In previous visits, all of the shapes and squiggles added visual and textural interest to dishes that were already delicious. This time, a lot of the dishes felt imbalanced and the extra flourishes were confusing. Take for example, this dish of veal tartare pictured above. The base was quite bland, lacking any punch from the promised gribiche. The potato puffs (with trout roe) on top were too big to incorporate with the veal, so they acted like a briny chaser to an otherwise boring bite. On previous visits, I admired the kitchen's creativity. This time, the moves felt silly, and we wondered if the visual artists were actually tasting the food.
TOMY & CO.
22 rue Surcouf, 75007
Open Monday-Friday for lunch & dinner
Closed Saturday & Sunday
Reservations online or at +33 1 45 51 46 93

Their Instagram / Our Instagram
OUR PHOTOS OF TOMY & CO.
Most recent visit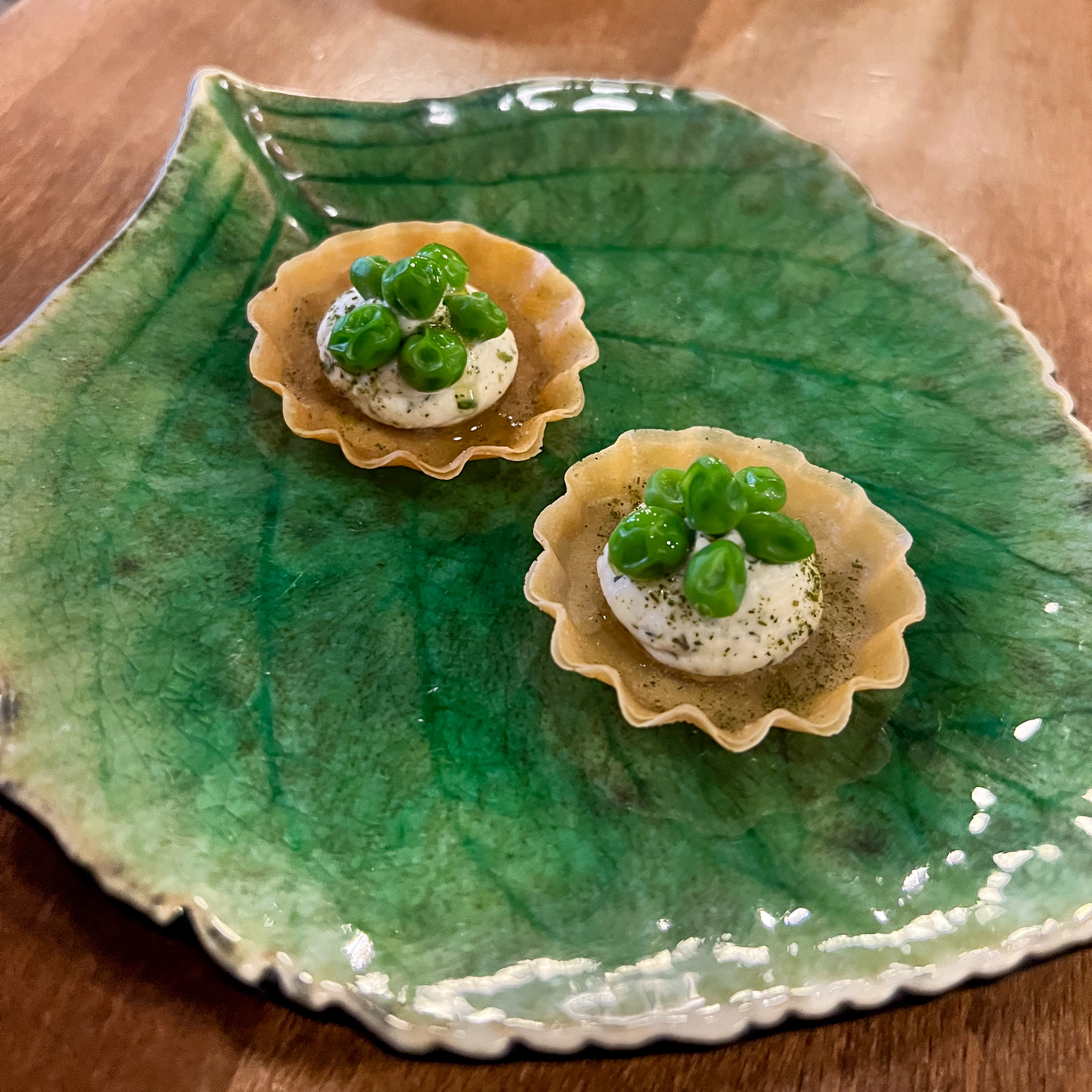 Previous visits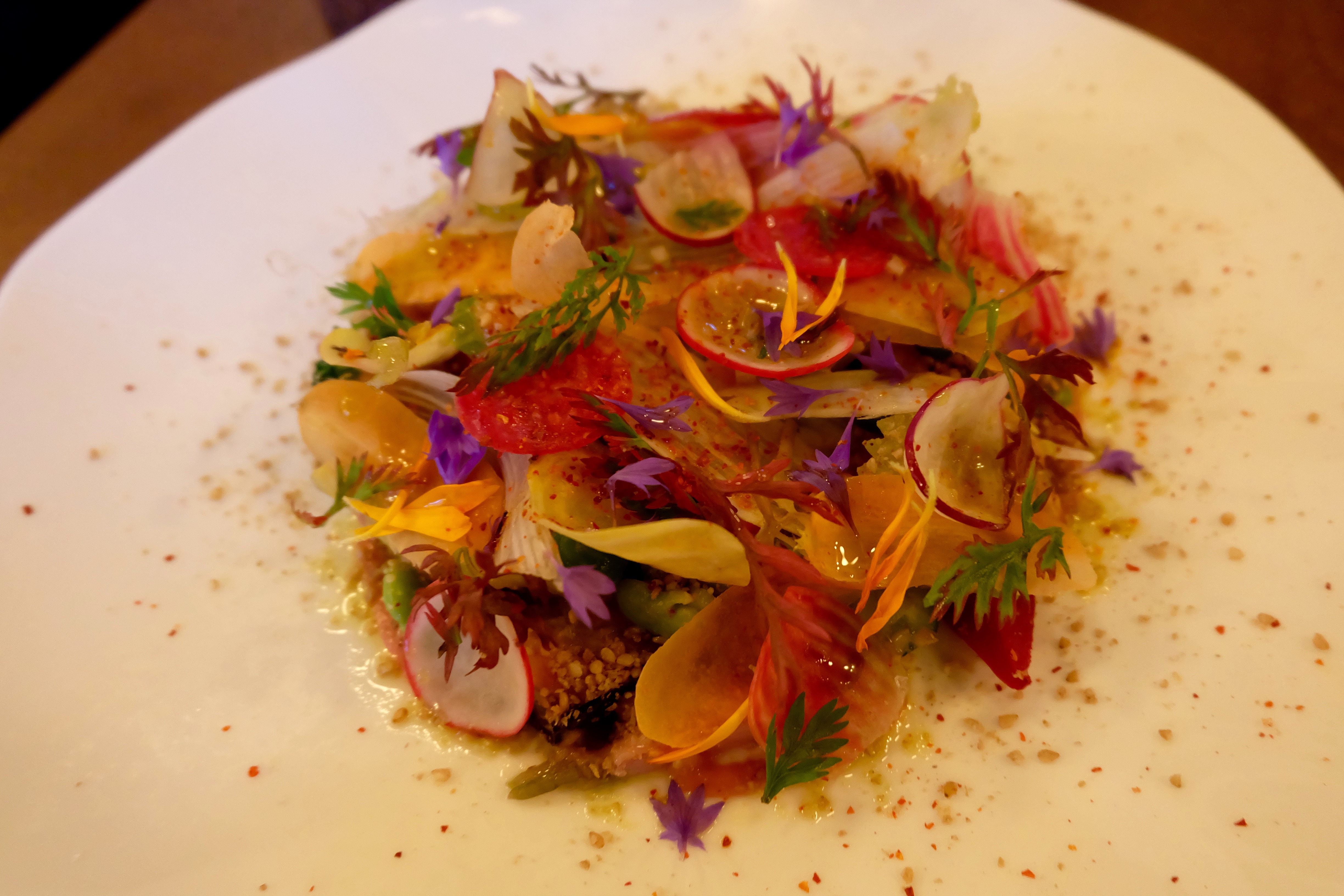 IN OTHER WORDS
Atabula (2017) Franck Pinay-Rabaroust says that Tomy Gousset has remained faithful to the formula that brought so much success at Pirouette: precise seasoning, a sense of generosity and products that can sometimes surprise. They draw attention to his thin tartlet of beef tongue with marinated turnips, mustard and gribiche (which we agree is delicious) as an example of his dexterity in making elegant use of offal.
Les Grands Ducs (2016) Thierry Richard calls this a modern bistro that celebrates ingredients, and says that chef Tomy Gousset is a master of flavor and saucing, putting out dishes that remain in our memories long after we leave the table. In particular, he praises a dish of impeccably worked deer shoulder with autumn truffles and a jus of cacao.
John Talbott (2016) also loves the "rondelle of chopped beef tongue topped with an umbrella of overlapping pickled radish slices" and a dish of duck "made Apicius fashion with grapes and beets" that he calls "more than outstanding, it was out of this world."
SUBSCRIBE TO OUR NEWSLETTER