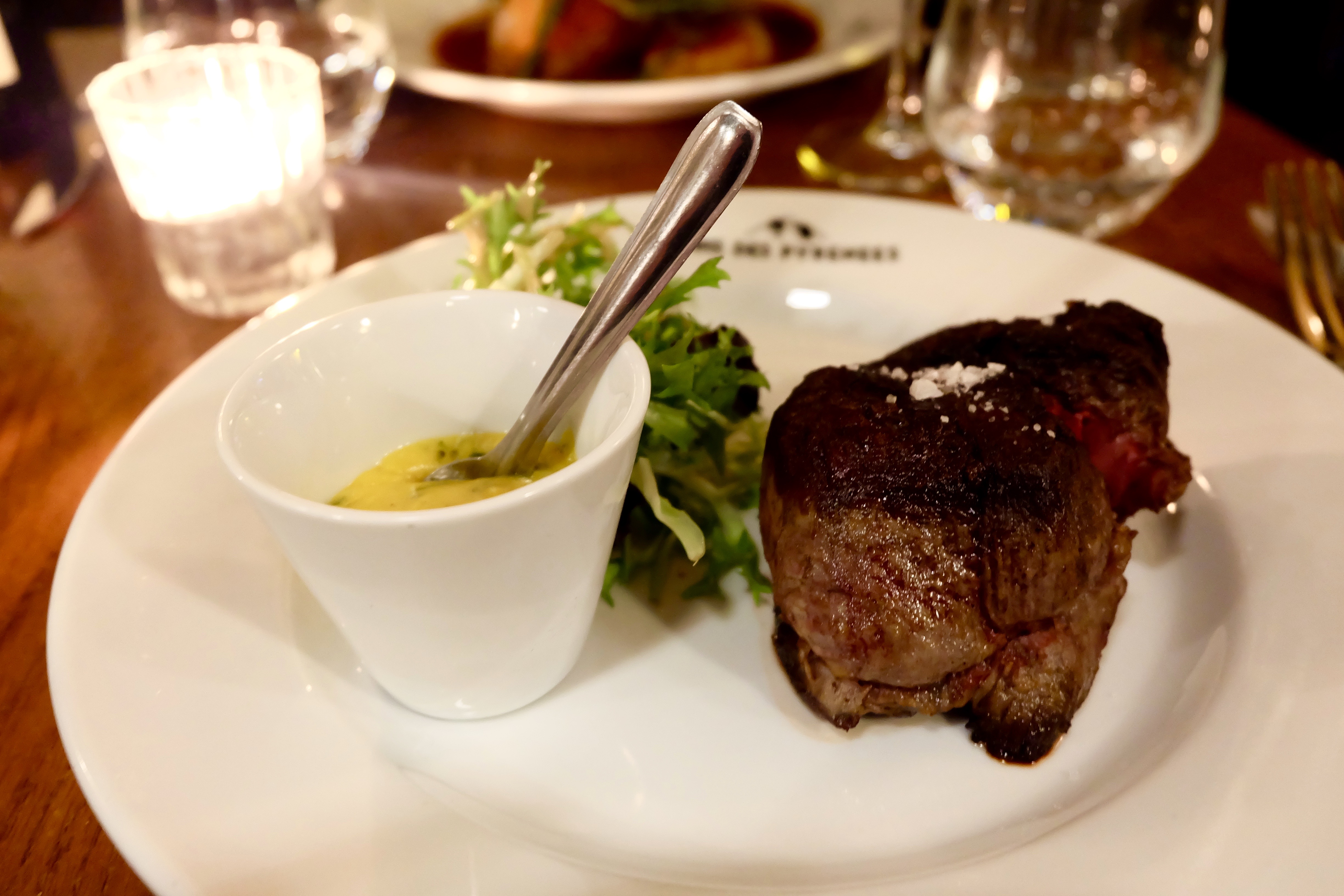 Address: 25, rue Beautreillis, 75004
Hours: Open every day from 7:00-2:00
Telephone: +33 1 42 72 64 94
Website / Online Booking / Facebook / Instagram
Our Review
We have not yet reviewed this restaurant. Below you'll find a summary of reviews to see what others are saying about it.
---
Vins des Pyrénées in Pictures
Photos by Meg Zimbeck © Rome by Mouth
In Other Words
Reviews of the restaurant under the current management
François Simon (2018) approves of the tartare with anchovies and smoked egg and the bread pudding with salted butter caramel and whipped cream.
Le Figaro (2017) Emmanuel Rubin gives it 2 hearts (out of 5) and says
Alexander Lobrano (2017) says "who doesn't love an address where you could actually become a regular without having to spend a small fortune or reserve in advance?" but closes with what might be read as faint praise: "Vins des Pyrénées isn't a place you come in search of gastronomic exaltation, but it's very likeable for so usefully offering a good feed and great drinks seven days a week in one of the most appealing neighbourhoods in Paris."
Reviews of the restaurant under the former management
Secrets of Paris (2007) describes the previous incarnation as "an old-fashioned restaurant with traditional French cuisine, cozy bistro décor of checked tablecloths, vintage wine barrels, specials on the chalk board. Run by a young team, the atmosphere is laid-back, somewhat noisy during lunch. They carry wines from independent producers, and serve specialties from the Pyrenees region of France."