Brazilian steakhouse Brutos occupies a caviar piece of real estate in one of the chicest sectors of Paris' rapidly gentrifying 11th arrondissement. Owners Ninon Lecomte and chef Lucas Baur de Campos have created a gleaming, ultra-contemporary South American dining experience with a level of skill and vision that exceeds just about any restaurant purveying non-French cuisine in the City of Light.
BRUTOS
5, rue du Général Renault, 75011
Open Wednesday-Saturday for dinner
Open Sunday for lunch & dinner
Closed Monday & Tuesday
Reservations online or at +33 1 48 06 98 97
Their Instagram / Our Instagram
OUR PHOTOS OF BRUTOS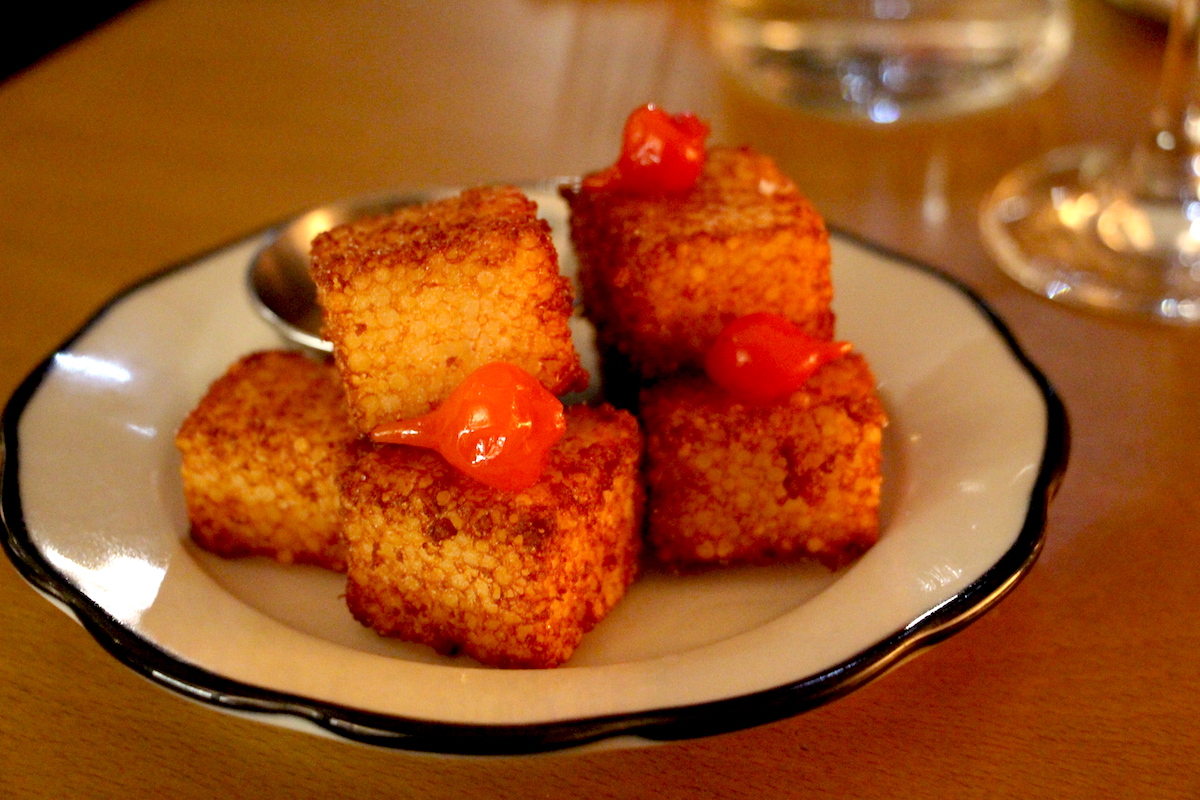 IN OTHER WORDS
Le Fooding (2018) says "don't forget about the foreplay" to the "braised treats" at Brutos, by which they mean the appetizers, we hope. They call the wine selection "pretty spectacular."
Time Out (2017) calls Brutos "a walk on the wild side for your tastebuds," praising the "beautifully tender rib steak."
Le Monde (2017) François Simon's enthusiastic review of Brutos is notable for the fact that he must define jalapeños for a French readership, and for his strange, coddling tone, referring to the team of the newly-opened restaurant as though he were narrating a nature film featuring bird hatchlings.
SUBSCRIBE TO OUR NEWSLETTER