Capitaine is a modern bistro tucked into a quiet Marais street just south of the Place des Vosges. The decor is pure (Brittany?) bistro, with bare wooden tables, moleskine banquettes, and assorted maritime kitsch. The menu appears at first glance to match this bistro vibe, but look closely: duck breast is dotted with prik pao sauce, raw oysters are garnished with shredded carrot, chile and peanuts, and fraise de veau (an intestinal membrane) carries the flavors of mapo tofu.
These accents make more sense when you realize that Capitaine is the second address by Levha sisters, whose restaurant Le Servan (one of our 50 Favorites in Paris) was one of the first bistronomic spots in Paris to unapologetically celebrate these eastern ingredients. Chef Baptiste Day composes intriguing dishes that change with the seasons and feature perfectly cooked fish and meat (during my three visits). While it has never imparted a sense of urgency, as in "you really must go," I'm glad to know that Capitaine is there.
Consult our guide to eating in the Marais if you're looking for additional options in this neighborhood.
CAPITAINE
4, impasse Guéménée, 75004
Open Wednesday-Saturday for lunch & dinner
Open Tuesday for dinner only
Closed Sunday & Monday
Reservations online or at +33 1 44 61 11 76
Their Instagram / Our Instagram
OUR PHOTOS OF CAPITAINE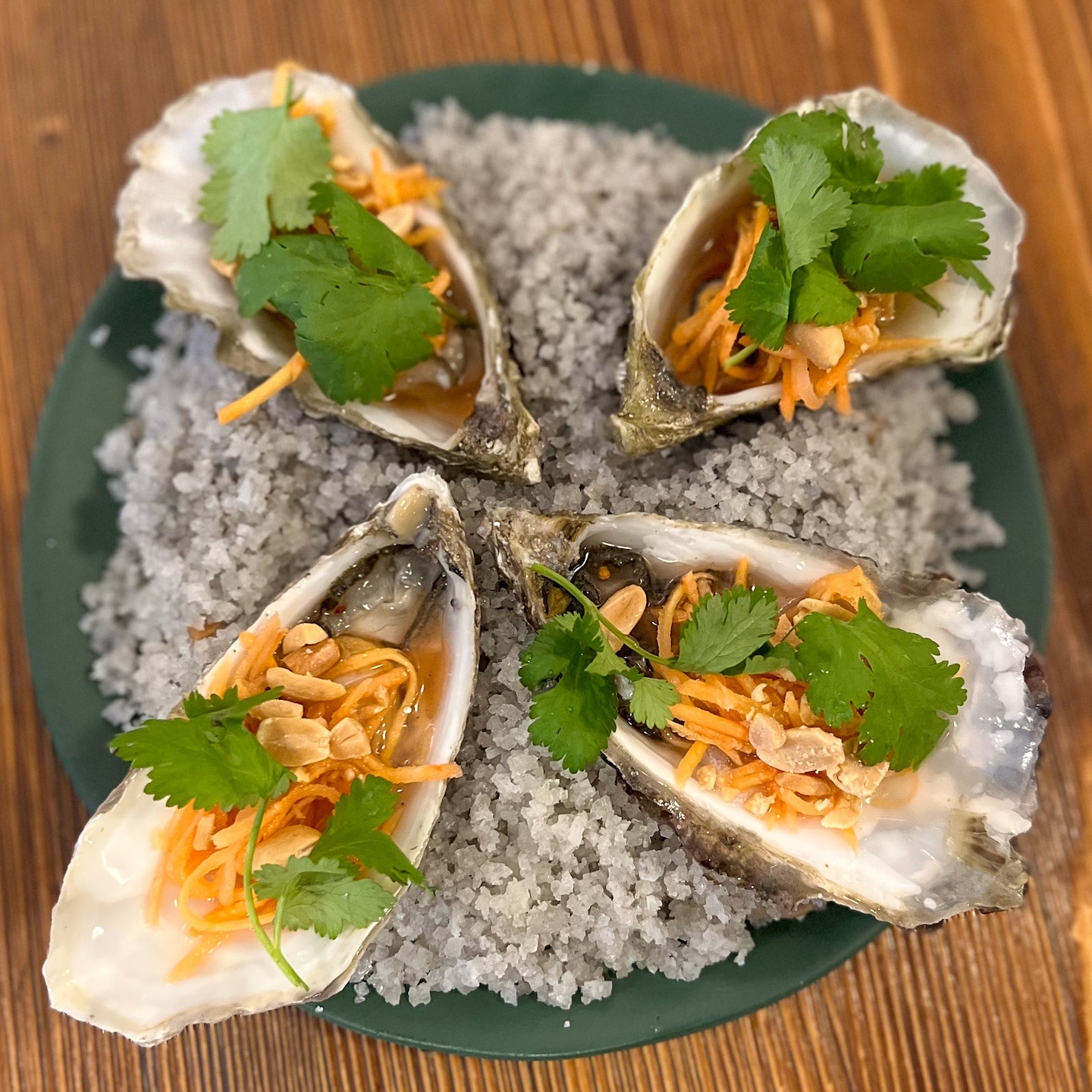 IN OTHER WORDS
L'Express (2019) writes that "real gourmets" who "don't let themselves get led by the buzz" know that Capitaine deserves its stellar reputation.
Restos sur le Grill (2018) praises the great prices and "generous, flavorful cuisine" at this restaurant, though Arnaud Morisse also criticizes the hake Colbert, which oddly avoids all of the codes of the traditional dish.
Simon Says (2017) starts things off with a rant. "How the hell can new bistros ever hope to stand out?" writes François Simon, highlighting the various ways in which these restaurants all resemble one another. While he gives Capitaine credit for its quality, he nevertheless places it within the category of "interchangeable" bistros at "competitive prices." "Now," he writes, "it'll just have to persist."
SUBSCRIBE TO OUR NEWSLETTER