Boasting one of the city's best selections of wine by the glass, Freddy's is a great call when you want to share some delicious nibbles while perched on a stool, especially at odd hours or on Sunday and Monday when many other places are closed. With high quality and reasonable prices (particularly the lunchtime prix fixe), this place draws a serious crowd. Come with a large group or at peak hours (anything after 7:30pm), and you're not likely to find a spot. Come early to dine alone or with a friend, and you'll be in for a treat, with interesting food and wine plus great people watching.
Address: 54 rue de Seine, 75006
Hours: Open every day continuously from 12pm-12am
Facebook / Instagram
---
Freddy's in Photos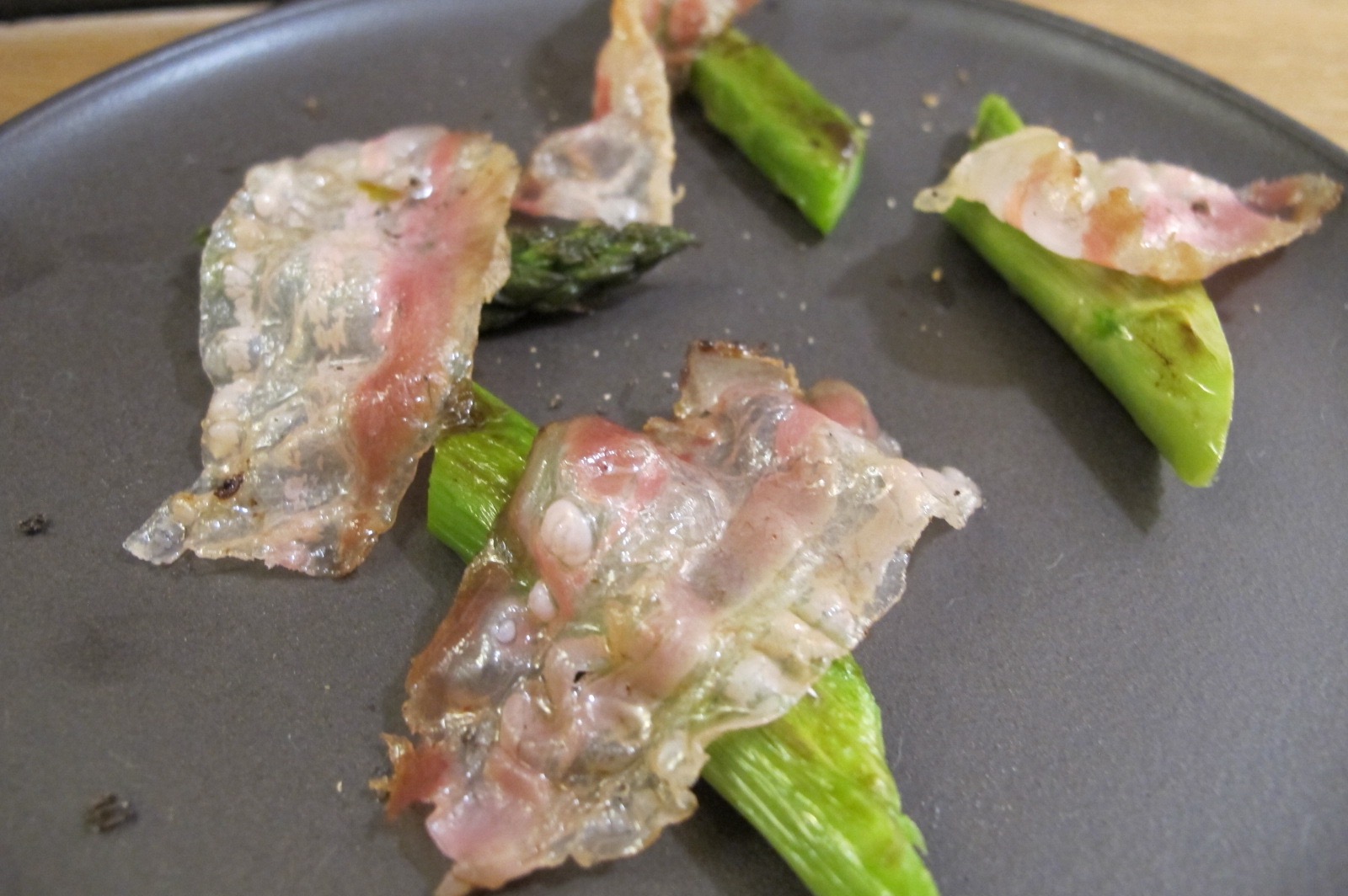 ---
In Other Words
Secrets of Paris (2016) advises that "you can't reserve, so you just show up and find a free barstool. She says the best and least cramped spot is "right by the front door at the bar, so you can people-watch in the bar and out on the street at the same time."
Simon Says (2016) calls Freddy's unexpected and lively and says that it is routinely exquisite.
Patricia Wells (2015) says "the small plates menu and excellent wine list makes this an ideal place to pop in alone, in search of a glass of wine and a quick snack, lunch, or dinner or with a quartet of friends who plan to let loose with good conversation and pleasant sips."
John Talbott (2015) raves about the echine de porc and clafoutis and wonders how "at this high quality, I don't know how they can stay open."
A Nous Paris (2015) loves the duck hearts and crispy tête de cochon with sauce gribiche, finishing with some Saint-Nectaire cheese with warm bread from the Cosi ovens next door.
Le Figaro (2015) appreciates the razor clams and the vibrant wine list.
Table à Découvert (2015) finds the falafel to be overcooked but goes crazy for the zucchini fritters. The taboulé of cauliflower is fresh and fragrant, dotted with tiny yellow flowers, and delicious. She recommends this particularly for anyone searching for good food at 3pm when all the other restaurants are closed.
Paris Bouge (2015) "Si la simplicité fonctionne chez Freddy's comme avec ces couteaux à la plancha dans leur plus simple appareil, on ne renoncerait pas à des prises de risque plus pointues. Mais le service est charmant, les mets réconfortants, les prix réglos. Dans ce quartier où tout flambe, on en ferait bien notre QG du dimanche soir."
Le Fooding (2015) reports that "the evening we went, we had our noses practically in the kitchen/grill, taking in the odors of the excellent sobrassada; zucchini fritters dipped into a star of anise sauce; golden veal liver intensified by the tanginess of ribbons of rhubarb; peeled and slightly sweet cherry tomatoes in a dashi jelly; and a shortbread cookie with a kalamansi cream (a small variety of orange), with a light coconut mousse."