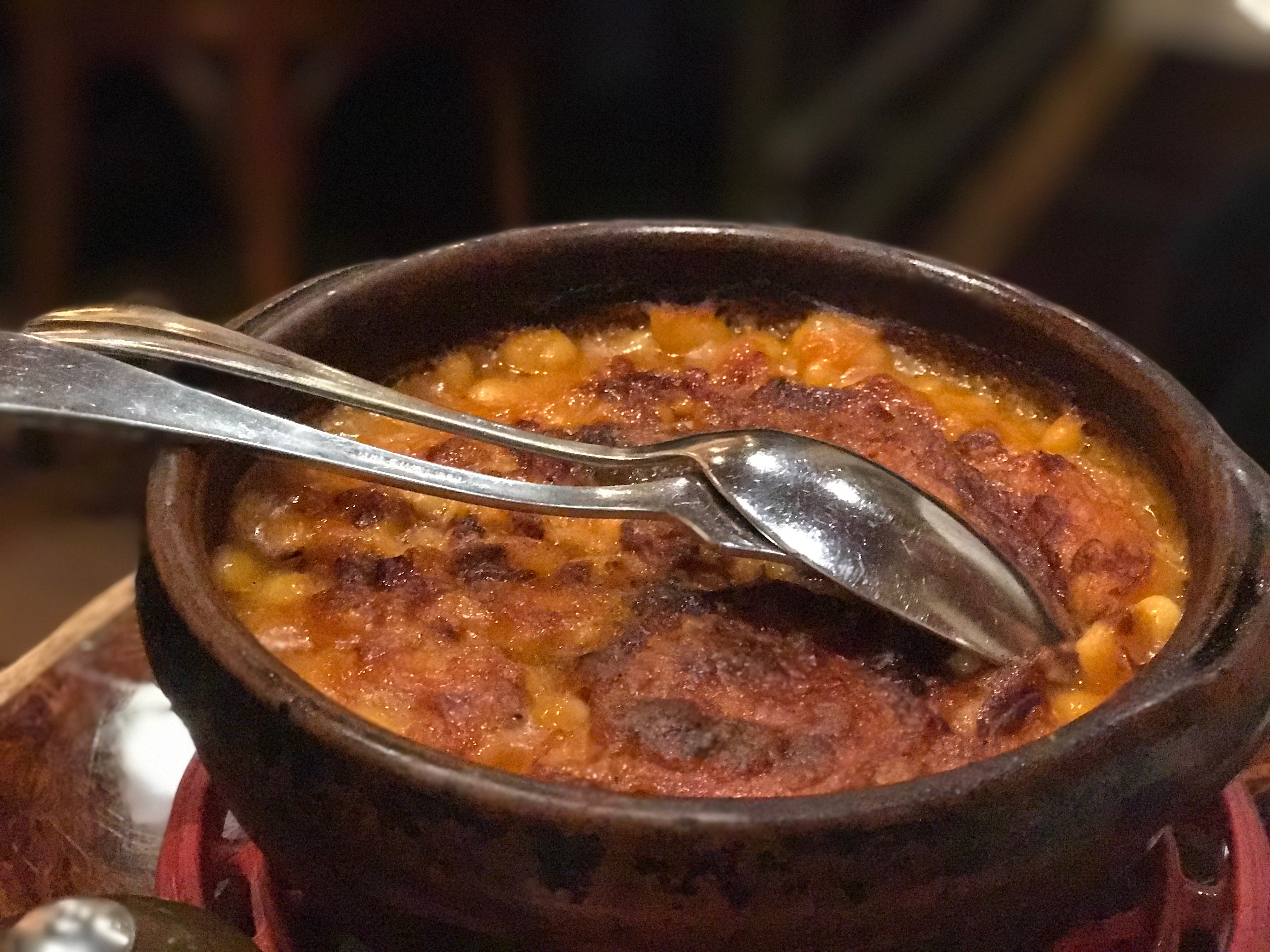 With its worn wooden tables, intricately painted ceilings, and charcuterie slicer propped on the marble counter, L'Assiette has the precise look of a dream Paris bistro. It also serves many of the classic dishes, like escargots and cassoulet, which have mostly disappeared from the city's restaurants. The far-flung location in the 14th arrondissement, near the Catacombs but far from the center, has probably helped L'Assiette to stay off the tourist radar. Chef David Rathgeber and his team are friendly with visitors but don't cater to them. The customers who come to indulge in this hearty fare are mostly local, which makes this a great option for tourists looking to avoid their own countrymen.
Address: 181, rue du Château, 75014
Hours: Open Wednesday-Sunday for lunch & dinner. Closed Monday & Tuesday.
Telephone: +33 1 43 22 64 86
Website / Book Online / Facebook / Instagram
COVID-19 UPDATE:
L'Assiette has reopened.

---
L'Assiette in Pictures
Photos by Meg Zimbeck © Paris by Mouth
---
In Other Words
Alexander Lobrano (2016) says "chef David Rathgeber's restaurant L'Assiette is not only the best bistro in Montparnasse, but one of the best bistros in Paris." He relishes the labor-intensive ballotine de volaille, as well as the cassoulet. "It was magnificent, too, since the crust was a crispy skein of savoury lace, the white beans were al dente, the Toulouse sausage was succulent, and the sauce was irresistibly redolent of duck fat rendered by the confit de canard (duck preserved in its own fat) the sturdy ceramic casserole also contained."
Table à Découvert (2014) "Du goûteux, du genre bistrotier bourgeois et généreux, des produits nobles, le client amateur est heureux."
TimeOut (2012) advises that big appetites should "head straight for the must-have dish at L'Assiette: the unmissable house cassoulet from chef David Rathgeber. Rathgeber, a former member of Alain Ducasse's team and member, since 2010, of l'Académie Universelle du Cassoulet (yes, really), has created a mixture of duck confit, slices of pork, garlic sausage, lamb neck, thick sausage and Mogettes de Vendée white beans. This reinvention of a classic dish is a runaway success, and should satisfy any appetite."
David Lebovitz (2009) "For many years, L'Assiette was the "go to" restaurant in Paris. When I worked at Chez Panisse, every cook who came here simply had to eat the cuisine of Lulu Rousseau, the beret-wearing woman who cooked simple food, and did it very well. The food came with a slightly hefty price tag which was mitigated by the good food on the plate. She sold the restaurant and I recently went back for a visit. The prices remain high, but what's on the plate doesn't exactly justify them."
Bruno Verjus (2009) "Tout ce que j'aime… une cuisine adressée, généreuse, précise, gourmande."
L'Express (2008) "Impeccable crème caramel. Autant dire qu'il dérape assez rarement sur les harengs pommes à l'huile, récite par coeur la recette des quenelles sauce Nantua, giboyie en saison, façon canette Apicius et lièvre à la royale, et ne s'autorise que quelques timides entorses à la tradition, comme cet escolier (une chair proche du thon blanc) à la place de la raie dans la préparation à la grenobloise, ou cette impeccable crème caramel revisitée."