Opened in January 2016, Avant Comptoir de la Mer is bistronomy chef Yves Camdeborde's seafood variation on his successful adjacent pork-themed pintxo bar, the original Avant Comptoir. Like its big brother, Avant Comptoir de la Mer is a standing-room-only bar. It offers all-day service of a vast array of exotic seafood preparations, oysters from noted ostréiculteurs throughout France, and a moderate selection of natural and organic wines at restaurant prices.
We've included this in our guide to where to go for seafood in Paris.
L'AVANT COMPTOIR DE LA MER
3, Carrefour de l'Odéon, 75006
Open every day of the year from noon to 11pm
No reservations
Their Instagram / Our Instagram
OUR PHOTOS OF L'AVANT COMPTOIR DE LA MER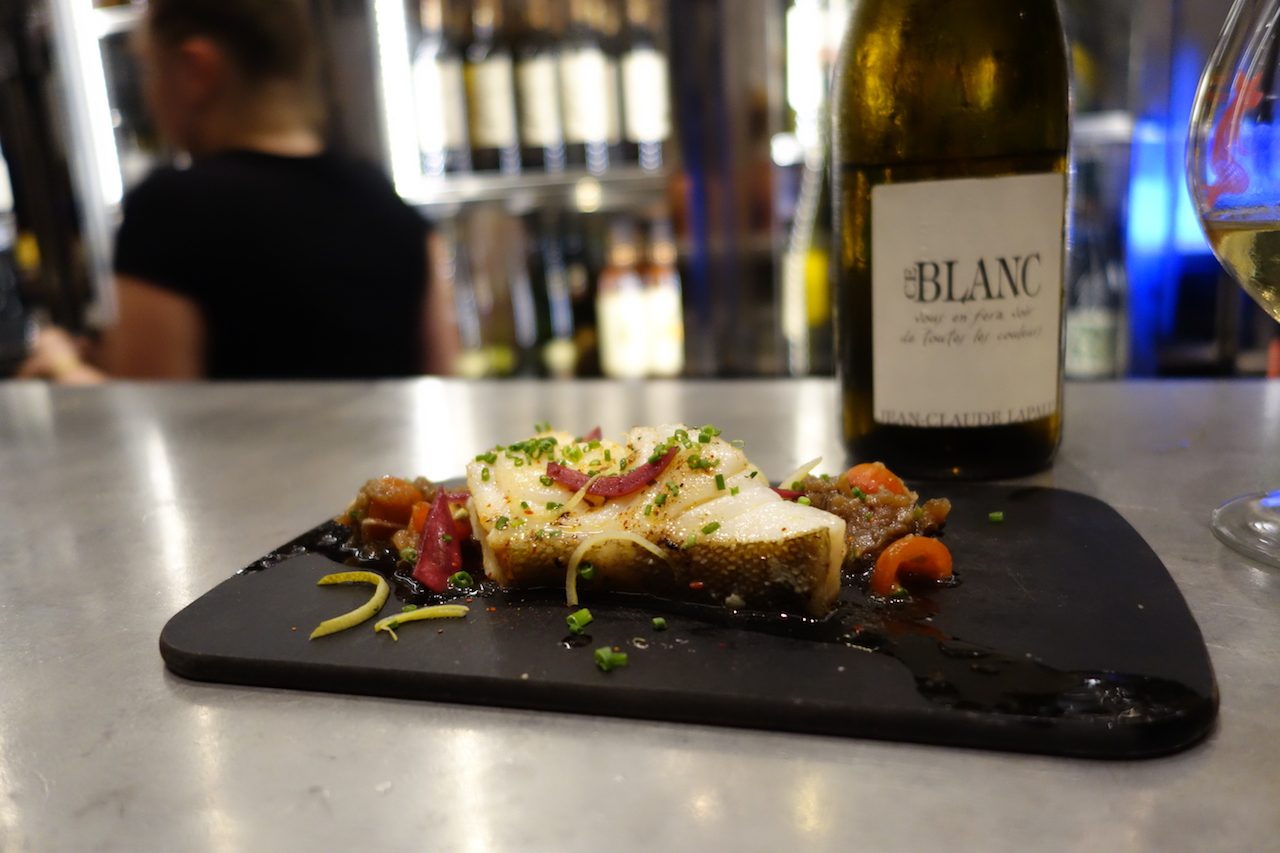 IN OTHER WORDS
Le Fooding (2017) lauds Avant Comptoir de la Mer's dazzling oysters and its lively Muscadet.
Le Figaro (2016) calls Avant Comptoir's overhead menu "the most mouth-watering ceiling of the capital."
Time Out (2016) "Like its older sibling, here you eat standing up, and everything happens at the bar – from ordering to getting stuck in to the quality wines and tapas-style dishes. It all happens in a relaxed, old school atmosphere where it's easy to make friends with the other diners."
Sophie Brissaud (2016) laments the crowds at Avant Comptoir de la Mer, complaining that she left full of bruises from peoples' elbows. She suggests visiting at the off-hours.
SUBSCRIBE TO OUR NEWSLETTER