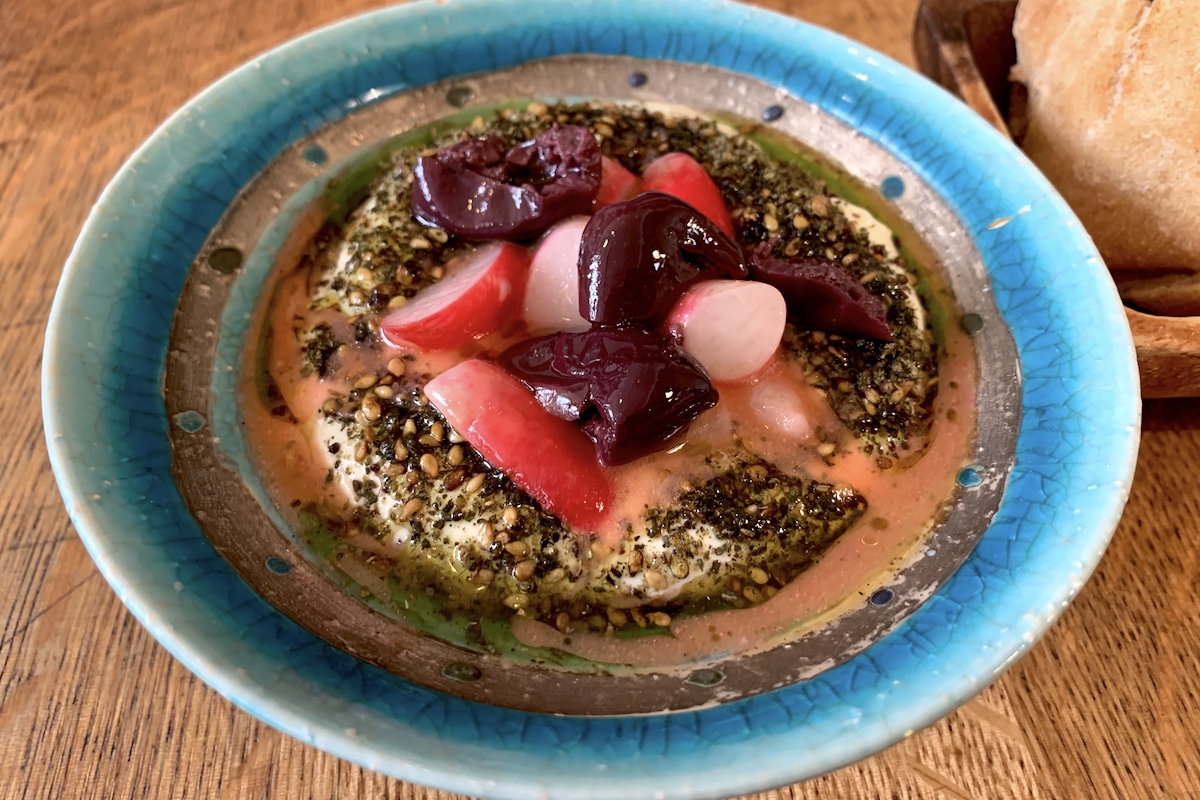 Address: 5, rue Saint Bernard, 75011
Hours: Open Monday-Friday 9am-3:30pm. Closed Saturday & Sunday. Private dinners (for 8 minimum) can also be booked.
Telephone: +33 9 80 81 82 85
Website / Facebook / Instagram
Locals first fell for the unapologetically diurnal Mokonuts when husband-and-wife team Omar Koreitem and Moko Hirayama opened it in summer 2016. With flavors inspired both by Koreitem's native Lebanon and Hirayama's Japanese origins, the pocket-sized restaurant is home to a Middle Eastern accented lunchtime menu and some of the city's best – and most creative – cookies.
Lunch proves leisurely, whether you want it to or not. It's not for lack of hustle: Koreitem and Hirayama never seem to stop running between the open plan kitchen and tiny dining room. It can nevertheless take a while (read: 30 minutes) for orders to be taken and an even longer while (read: three hours) to finish your meal. But what delicious hours they are.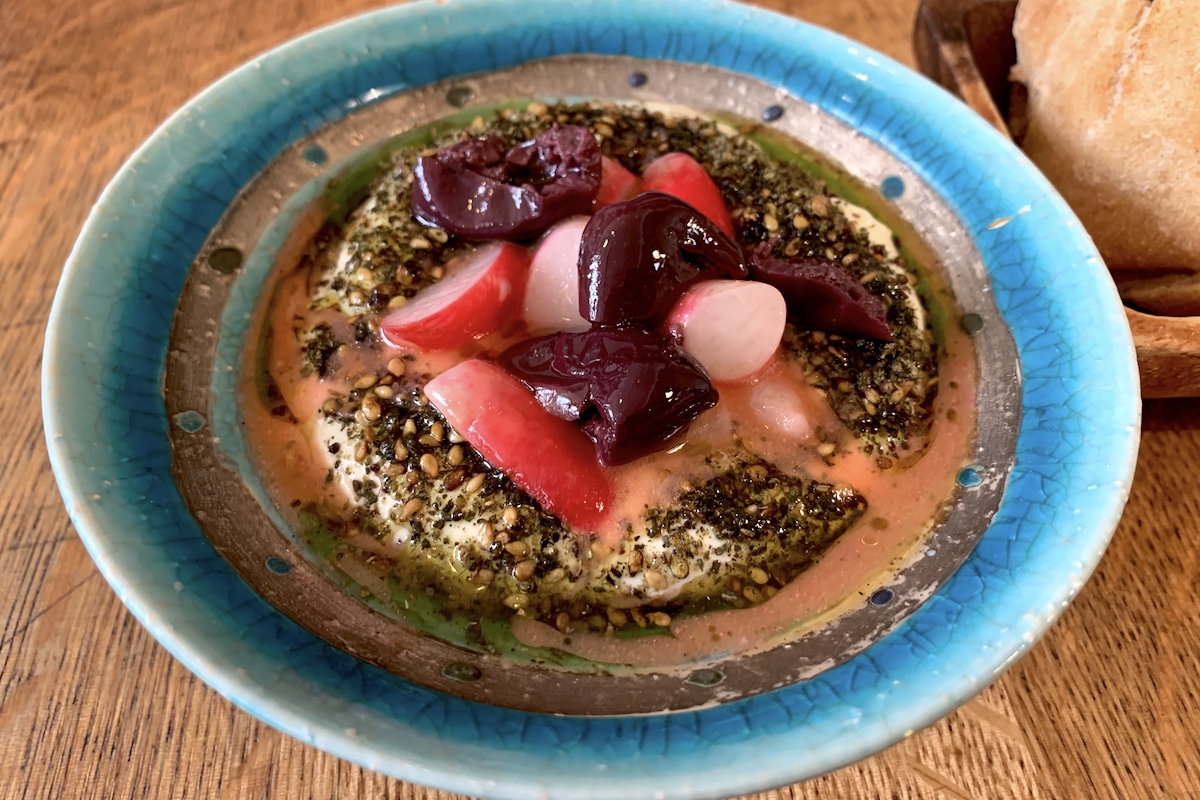 Lunch begins with a small, beautiful bowl of labneh sprinkled with za'atar (8€) and topped with a handful of glazed radishes and briny olives. Served with a generous helping of freshly baked pita pieces, it quickly makes you forget how long you've been waiting for it. Coques (12€) leap off the plate in a garlic-herb frenzy that's as bright in flavor as it is in hue. A simple fried egg (12€) comes with a bouquet of bitter lettuces and asparagus seasoned in a bright, zingy vinaigrette. Briny caper berries add an ethereal moreishness that catapults this dish into excellence.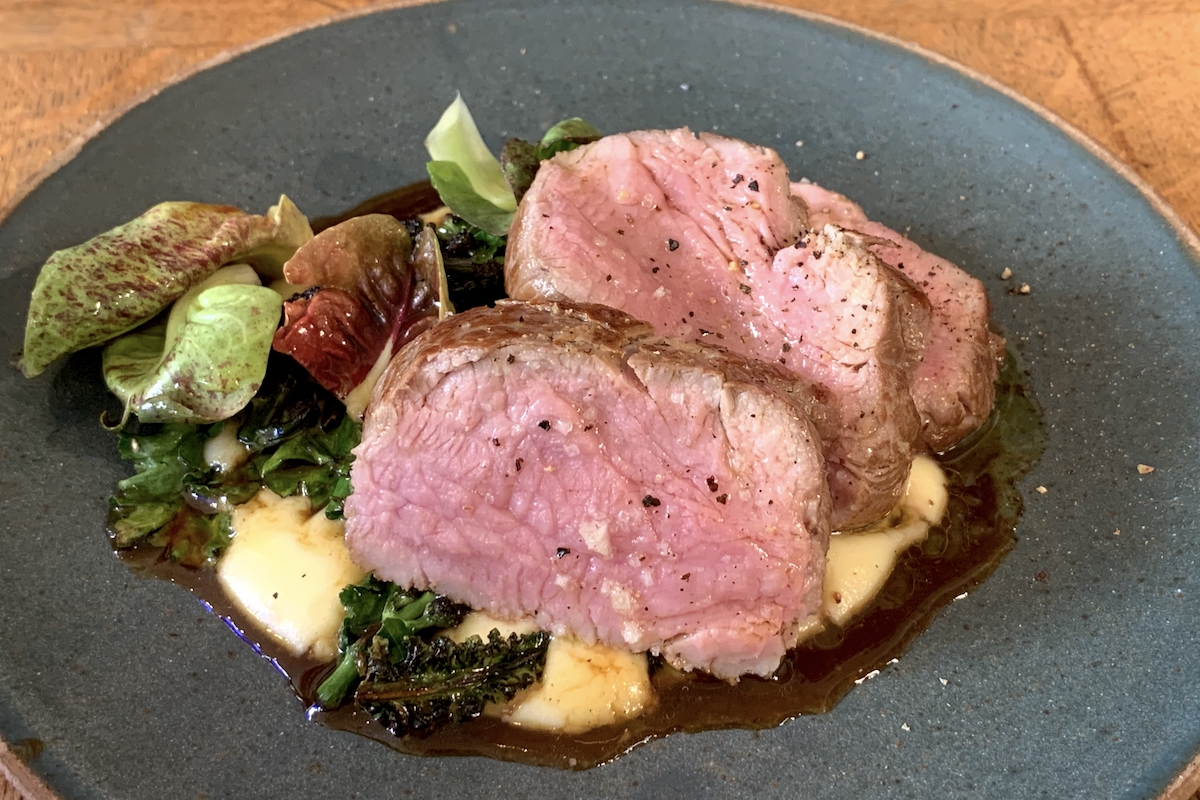 Restaurants often lose their stride when it comes to main dishes, but this is not the case at Mokonuts. Line-caught hake (21€) is accompanied by a rich, garlicky pil pil sauce. Slightly sweet caramelized endive and a citrus vinaigrette round out this dish nicely. Roasted veal carré (23€), meanwhile, is served perfectly rosy with a rich au jus, potato purée, and bitter brocoletti.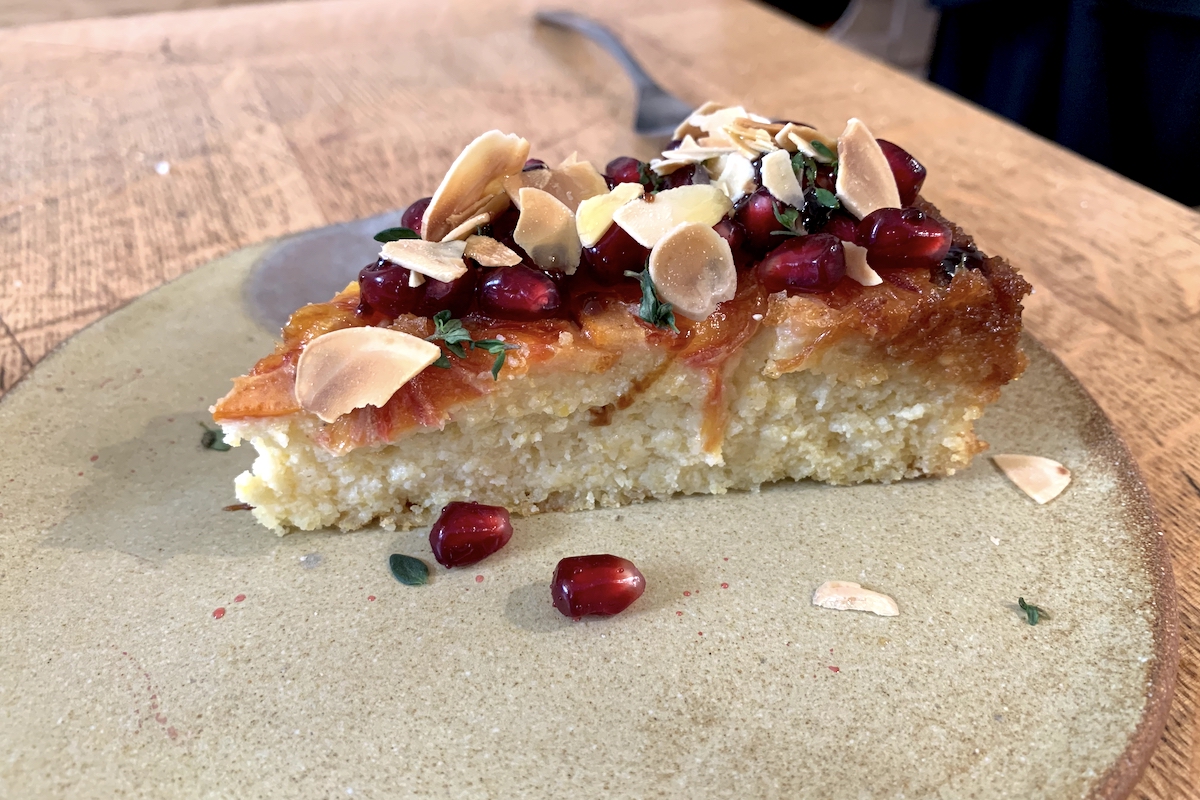 A ricotta and blood orange cake (7.5€) is so moist as to cement itself comfortably between cheesecake and sponge. It's served with a scattering of pomegranate seeds and almonds. The famous cookies (2.5€) are just as good as their reputation claims. Classic peanut butter-chocolate or chocolate chunk coexist quite comfortably with more creative combinations like miso-sesame or olive-white chocolate or miso-sesame. In addition to their chewy texture, the latter boasts a welcome hint of salt. It's no wonder they sell out every single day.
This quality – and frankly, these prices – hardly seem to suit the tiny, bustling café. And it's no surprise, given the copious portions and precise flavors, that so many have clamored for the team to extend their openings to dinnertime. Alas, Koreitem and Hirayama have always refused in favor of enjoying dinner with their children. Budget for a three-hour lunch, and you will leave neither hungry nor disappointed.
---
Mokonuts in Pictures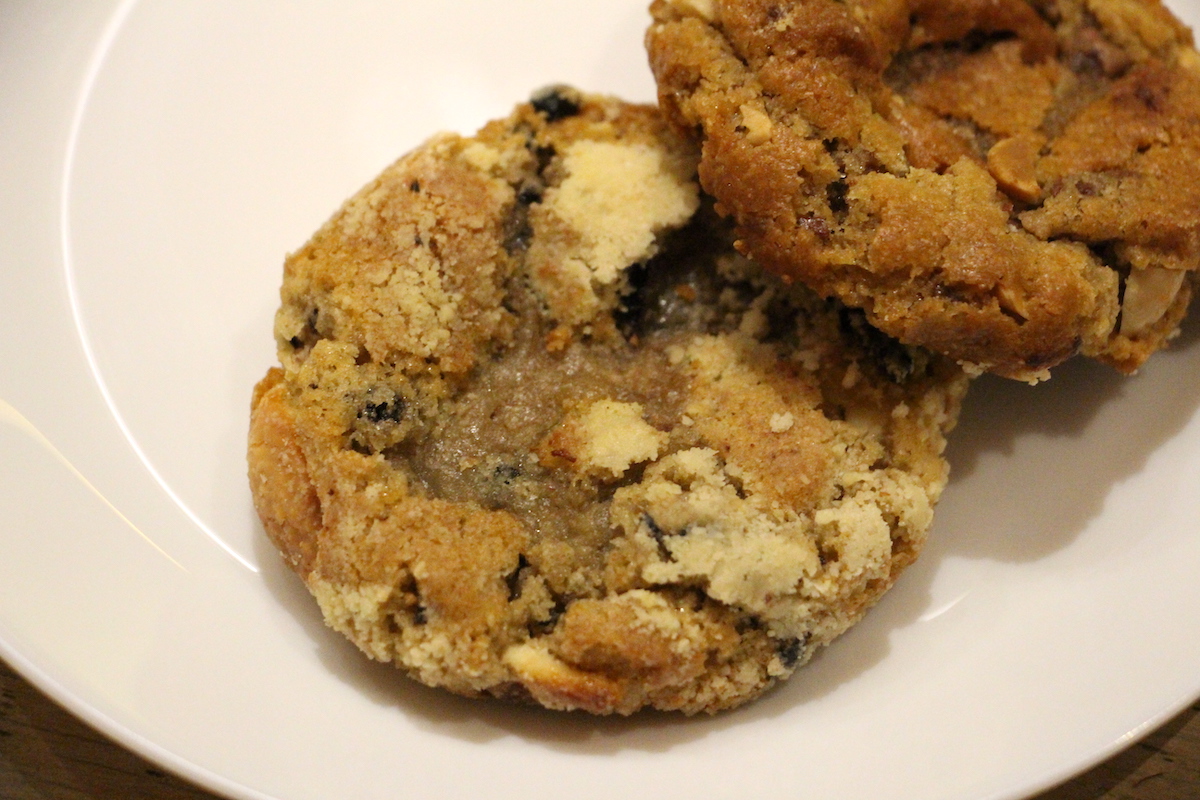 ---
In Other Words
The New York Times (2019) is overwhelmed by Mokonuts' daring decision to shutter for dinner, noting that the "the succinct, hyper-seasonal menu at Mokonuts, with its thoughtful natural wine list, reads like it's for a fancy dinner. But the cafe is open only for breakfast and lunch."
David Lebovitz (2017) was first captivated by Moko's cookies and has since fallen for the savory side of things, where dishes riff on Middle Eastern flavors.

Le Figaro (2016) "Officiellement, ce petit bout d'enseigne s'annonce comme un «coffee & bakery» (il y a de cela) si ce n'est qu'on y profite aussi de la sacrée touche d'un binôme cuistot – pâtissière boutiquant des assiettes intuitives, sans codes ni frontières hors celle du feeling."
Le Fooding (2016) "Le grand gringalet jongle avec viandes et légumes bio, tandis que sa douce s'occupe du sucré. Résultat, quelles assiettes!"
Table à Découvert (2016) Mokonuts est une véritable pépite. Pain, pâtisserie et cuisine sont préparés dans ce même lieu… Cette cuisine qui puise dans le Moyen-Orient (lui en cuisine, Omar Koreitem, a des origines libanaises), les ressources locales (légumes, poissons), la délicatesse et la haute gourmandise (elle en pâtisserie, Moko Hirayama, a des origines japonaises) a de quoi séduire."