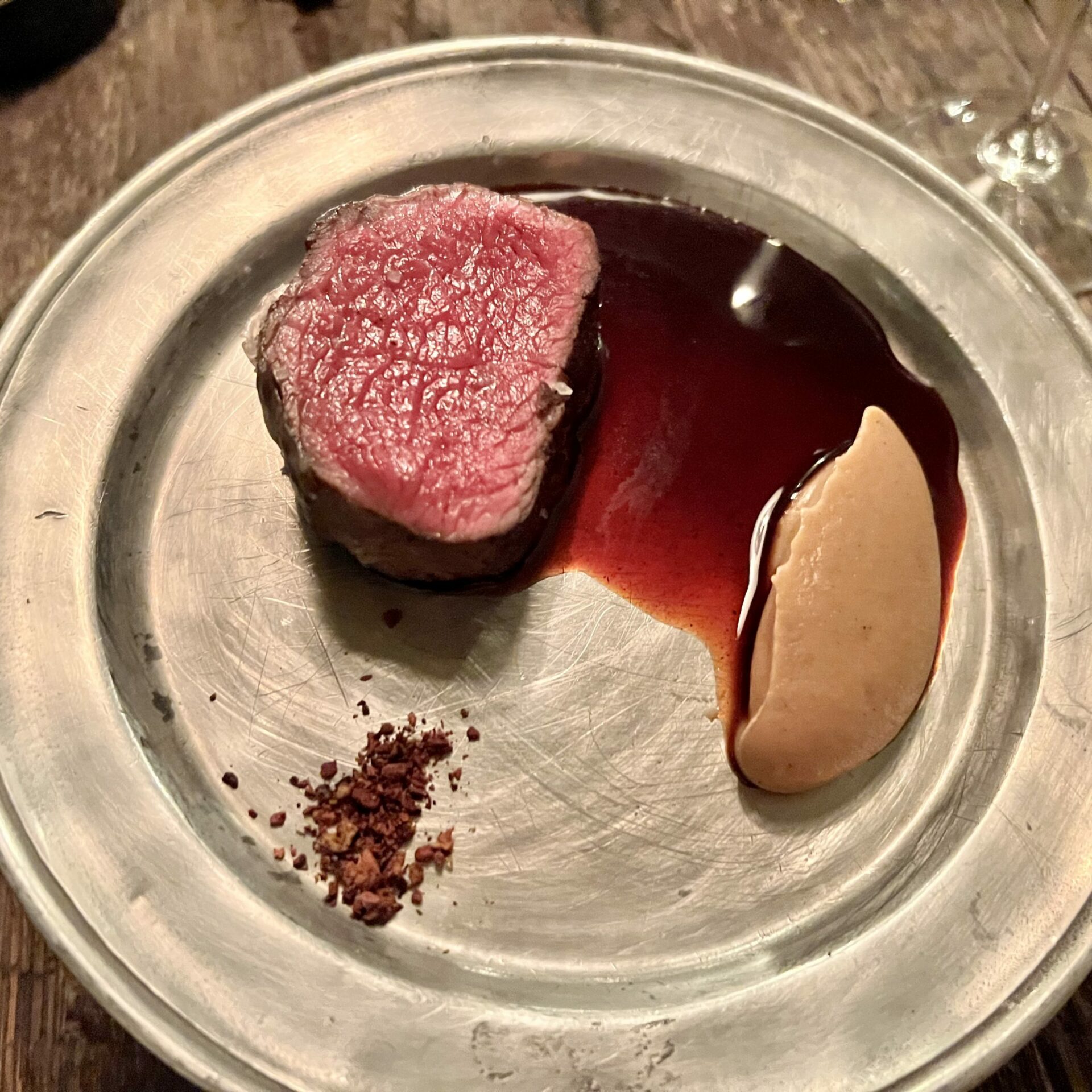 Septime is a modern and creative restaurant in eastern Paris. It's led by chef Bertrand Grébaut and currently holds one Michelin star. Septime is the most highly rated Paris restaurant on the World's 50 Best list at #22.
I've been loudly singing the praises of Septime for more than a decade, even though they've been wildly inconsistent. I'm done singing, at least for a while. My most recent update to this page acknowledged that "my visits in 2015-2016 were fine but not great," but "a return visit in 2017 has left no doubt in my mind that Septime is still the best contemporary tasting menu in Paris." After that, I went back in 2019 and had a forgettable experience.
I returned in early 2022 with a table full of food lovers and endured a meal that was austere and brown and soft. The incredible wine list, joyful service and good company went a long way to make the evening enjoyable, but most of the dishes we received as part of a 110 euro tasting menu were confusing or sad. This wasn't a matter of execution or a bad night – this was a poorly conceived menu with an irritating lack of generosity. The service experience at Septime remains outstanding, but the food bears little relation to the restaurant I celebrated a decade before.
It's easier to shrug off a disappointing meal when the restaurant is less expensive and easier to book. Septime is neither of those things right now, so skip it.
If you do want to try and book, reservations open every day at 10am (Paris time) for the next three weeks, so you'll need to be online at that exact time to try and make your reservation 3 weeks before your desired date.
80, rue de Charonne, 75011
Open Monday-Friday for lunch & dinner
Reservations online or at +33 1 43 67 38 29
---
OUR PHOTOS OF SEPTIME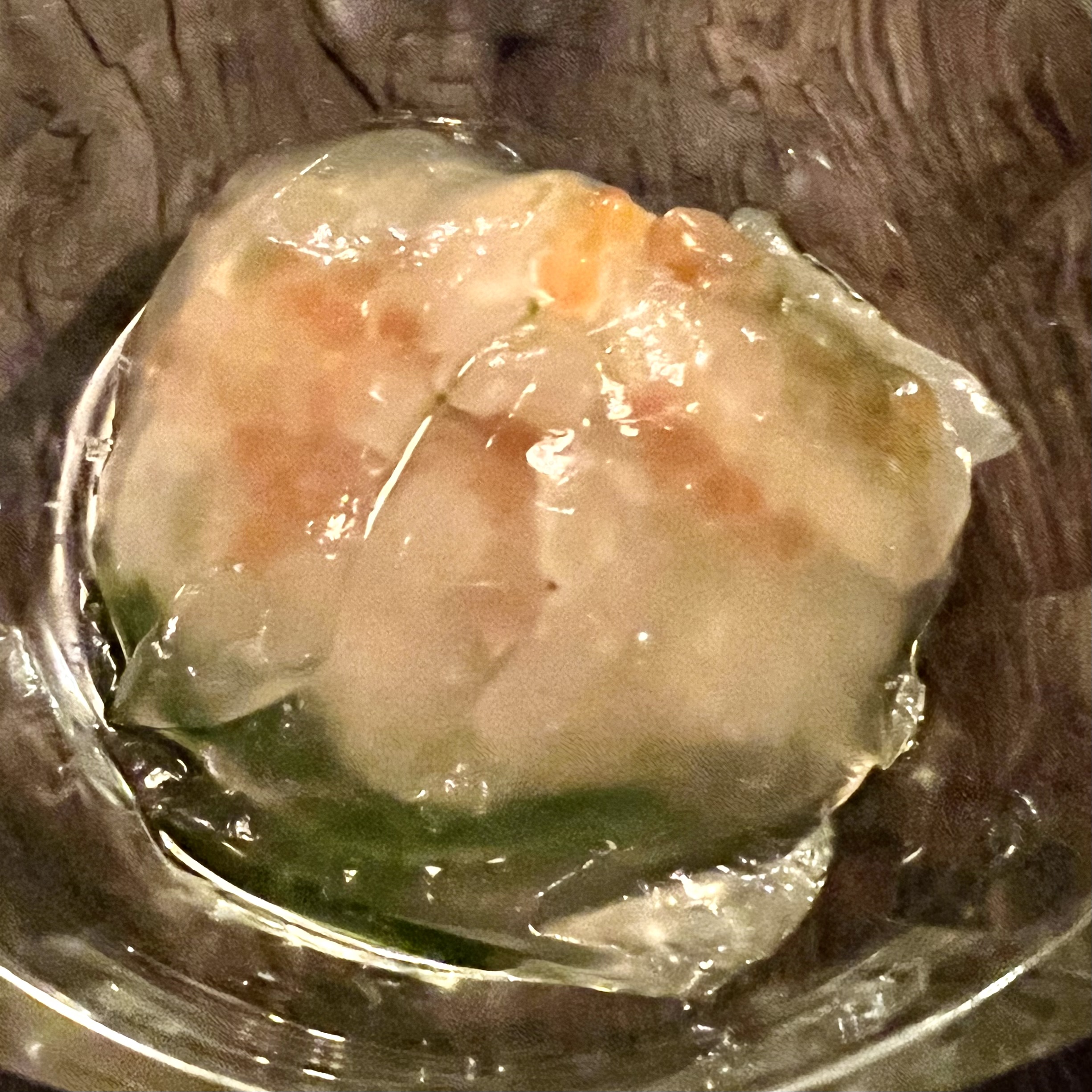 ---
IN OTHER WORDS
Time Out (2017) sings an ode to Septime through the years before breaking down a recent, post-Michelin-star visit, writing "the cuisine seems to have been simplified. At its core: sublime ingredients, perfect cooking, correct seasoning." Writes the journalist: "What pressure for a chef to always need to be inventive, genial, and deserving of his reputation."
Bon Appétit (2017) advises you to "go here for graphic-designer-turned-chef Bertrand Grébaut's confidently creative food in a room that gets everything right. Grébaut, who cooked at the three-Michelin-starred L'Astrance and L'Arpège, is always finding new ways to provoke flavor from familiar ingredients, with a love of contrasts—raw and charred, puréed and crisp—and compositions that are as inspiring to look at as they are to taste."
Condé Nast Traveler (2015) "Bertrand Grebaud serves modern bistro dishes—steamed cod with pickled turnips and yuzu sauce; white asparagus with an oyster sauce gribiche. Unfortunately, since reservations are accepted no more than three weeks in advance, booking a table for dinner is highly competitive. Lunch openings are a good alternative."
Philippe Toinard (2012) "… c'est sans doute l'un des meilleurs rapports qualité prix au déjeuner."
The New York Times (2011) "… both visually refined and relaxed, with a polite, house-party-in-the-country style hospitality…Though produce-centric, it eschews the Paris trend of name-dropping producers and lets the ingredients speak for themselves."
David Lebovitz (2011) "… the cooks are actually cooking, not just coming up with tricks and trends (like slate "plates" and jam jars) to obscure the fact that they don't know what they're doing, or that their ingredients aren't good enough to be presented on their own without some sort of fuss and fanfare. Chef Bertrand Grébaut doesn't seem to want to (or need to) resort to any culinary tricks; he's just using good ingredients sensibly. And his presentations are beautiful."
John Talbott (2011) "… great butcher block tables, spiral iron staircase, seemingly unfinished old walls… asparagus stalks with orange slices, microtomed carrots and tiny leaves of mountain spinach (arrach) and a terrine of layered foie gras, canard was it?, some scallion-like vegetable and a beet puree. Terrific!"
Simon Says (2011) "… une des plus belles découvertes de ce printemps. Le chef, Bertrand Grébaut, a été formé à l'école Passard. On retrouve ainsi dans son assiette cet eliptisme rayonnant… asperges, oranges, ricotta ou encore joue de cochon, jardinière, oseille sauvage. Encore? Cabillaud, épinard, civet d'arêtes… La salle du restaurant Septime est dans ce même esprit : bois brut et épais, tables solides, country chic- barbe de trois jours. Service vraiment gentil…"
Alexander Lobrano (2011) "Grébaut reboots his short menu almost daily, but is obsessively committed to working with the best seasonal produce and also does smart and slightly seditious riffs on the Escoffier canon… A perfect example were the wonderfully crunchy white asparagus with an oyster-spiked sauce gribiche that I had as a first course… the iodine in the bivalves at once brightened and softened the acidity of the sauce gribiche, with trout eggs and artfully chosen herbs adding witty gastronomic punctuation…"
Table à Découvert (2011) "Un lieu pas vraiment classable, pas bistrot, pas gastro non plus…Merlu/sauce vierge rhubarbe/asperges vertes Filet de poisson tendre, sauce beurrée et acidulée, oeufs de (mince, truite ?), radis émincés, toujours ce côté cru et cuit si plaisant au printemps, de la fraîcheur, du vif, c'est bon."
Le Figaro (2011) "Œuf, bouillon de champignon: limpide. Cochon noir, carottes et radis: sur la chair comme sur le végétal, un petit modèle de cuisson."
Food Intelligence (2011) "Les assiettes vives et excitantes mobilisent les sens, aussitôt portées sur table. Quelques effluves de mer et voilà les asperges ou poireaux sauce gribiche, écume d'huitre et oeufs de truite. Du gourmand, une claque aux papilles!"