Chef Antonin Bonnet is serving beautiful food in a serene (bordering on sleepy) dining room just south of Le Bon Marché in Saint-Germain. At night, the five course tasting menu for 95€ includes an excellent cheese course – our most recent visit included Brie de Meaux under a shower of black truffle. A four course tasting menu is available at lunch for 75€. A lovely spot for a quiet or romantic dinner.
Quinsou has been included among our favorite restaurants in Paris.
QUINSOU
33 Rue de l'Abbé Grégoire, 75006
Open for lunch and dinner Wednesday-Saturday, plus dinner on Tuesday
Reservations online or at +33 (0)1 42 22 66 09
OUR PHOTOS OF QUINSOU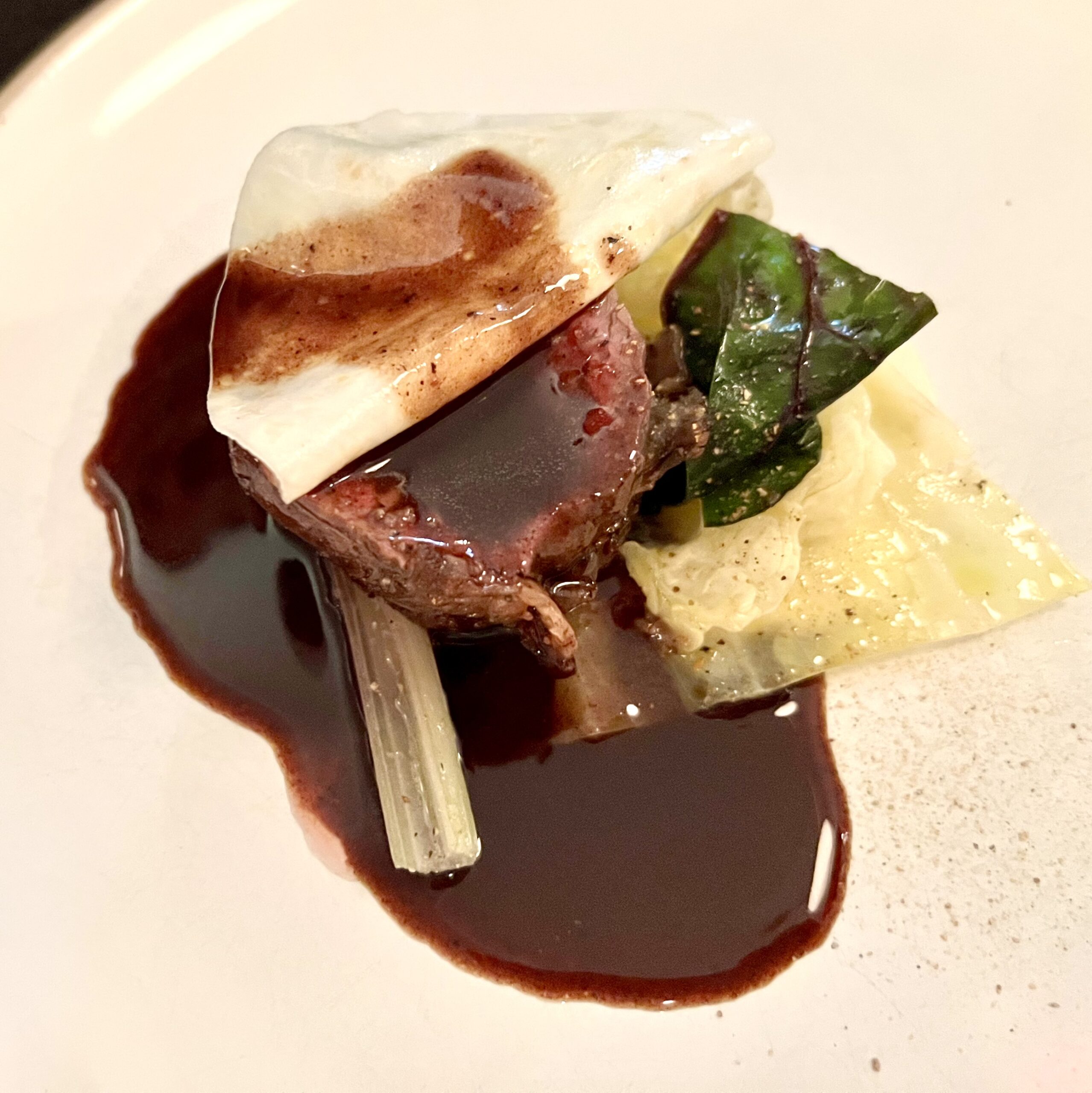 IN OTHER WORDS
Le Fooding (2019) praises the "discreet" façade of this restaurant boasting "hypnotic" cuisine from Antonin Bonnet (ex-Sergent Recruteur).
TimeOut (2017) writes that the menu matches the sober décor of this restaurant. Bonnet, writes Jill Cousin, is "an excellent technician, but throughout the meal, it's the quality of the ingredients that astounds us."
Patricia Wells (2017) praises Bonnet's "elegant, understated cuisine," which "stuns" with its "precision, bright clean flavors, and elegant pairings."
SUBSCRIBE TO OUR NEWSLETTER