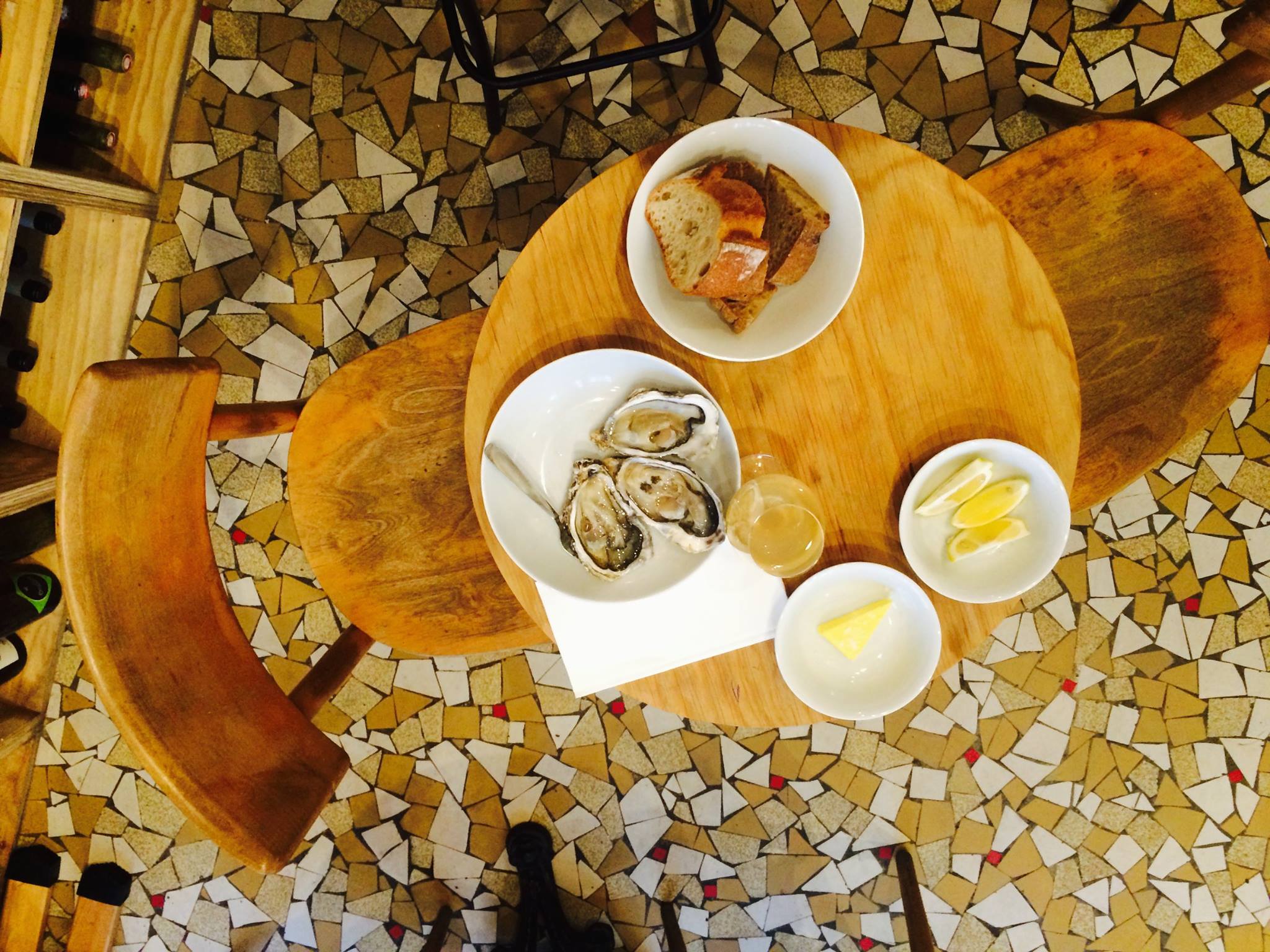 Address: 60, rue du Cherche Midi, 75006
Hours: Open Tuesday-Saturday for lunch & dinner. Closed Sunday & Monday.
Telephone: +33 1 45 48 86 79
Facebook / Instagram
COVID-19 UPDATE:
Sauvage has reopened with not one but two terraces: one in front of the restaurant, and the other in front of the wine cellar across the way.
In Other Words
Time Out (2016) "As soon as you enter this well-presented cave-cum-restaurant on the Rue du Cherche-Midi, you get an inkling you're going to eat well. There's something about all those interesting wine bottles stacked on the walls, the friendly intimacy of the main room (just 15 tables) and the small kitchen nestled at the back that immediately gives a good, homey impression."
Le Monde (2016) "L'assiette est comme un écho. Elle correspond à des appétits curieux de tout avec une innocence qui est revenue de tout: des palourdes avec du cidre et du citron, du porc avec carottes et bergamote, des ris de veau, racines et cueillettes. C'est biblique, nature, sans chichis. C'est du Doux Jésus. Une sorte de chant tranquille, fredonné."
Not Drinking Poison in Paris (2015) "Bare-bones, boxy, and cheerful, Sauvage resembles a small-town Scandinavian coffee shop. But owner Sebastien Leroy outdoes himself with a surprisingly uncompromising natural wine selection, and an improvisational menu that grasps beyond the usual cheese and charcuterie to include – at least on the night I visited – a bright and vivid lobster salad."
Le Figaro (2015) "Des casiers à vins bien fournis, des produits hyper sourcés en arrivage direct, quelques chaises et tables en bois et une atmosphère camarade…"
Paris Bouge (2015) "Velouté de chou-fleur et œufs de saumon, jambon fumé de la Manche, saucisse du Jura et son bouillon de légumes, joue de porc au cidre, fromage normand, riz au lait à la flouve ou encore crème de butternut…"
Le Fooding (2014) "Une vraie potée, du jambon bien cochon, des fromages qui puent, une soupe pour faire chabrot et un coup de rouge en plein quartier chochotte ? Si ce n'est plus possible chez Gérard, ça l'est chez Sauvage, la cave à manger de Sébastien Leroy, ex-décorateur de cinéma, aujourd'hui chercheur de goûts."
Photo via Sauvage's Facebook page