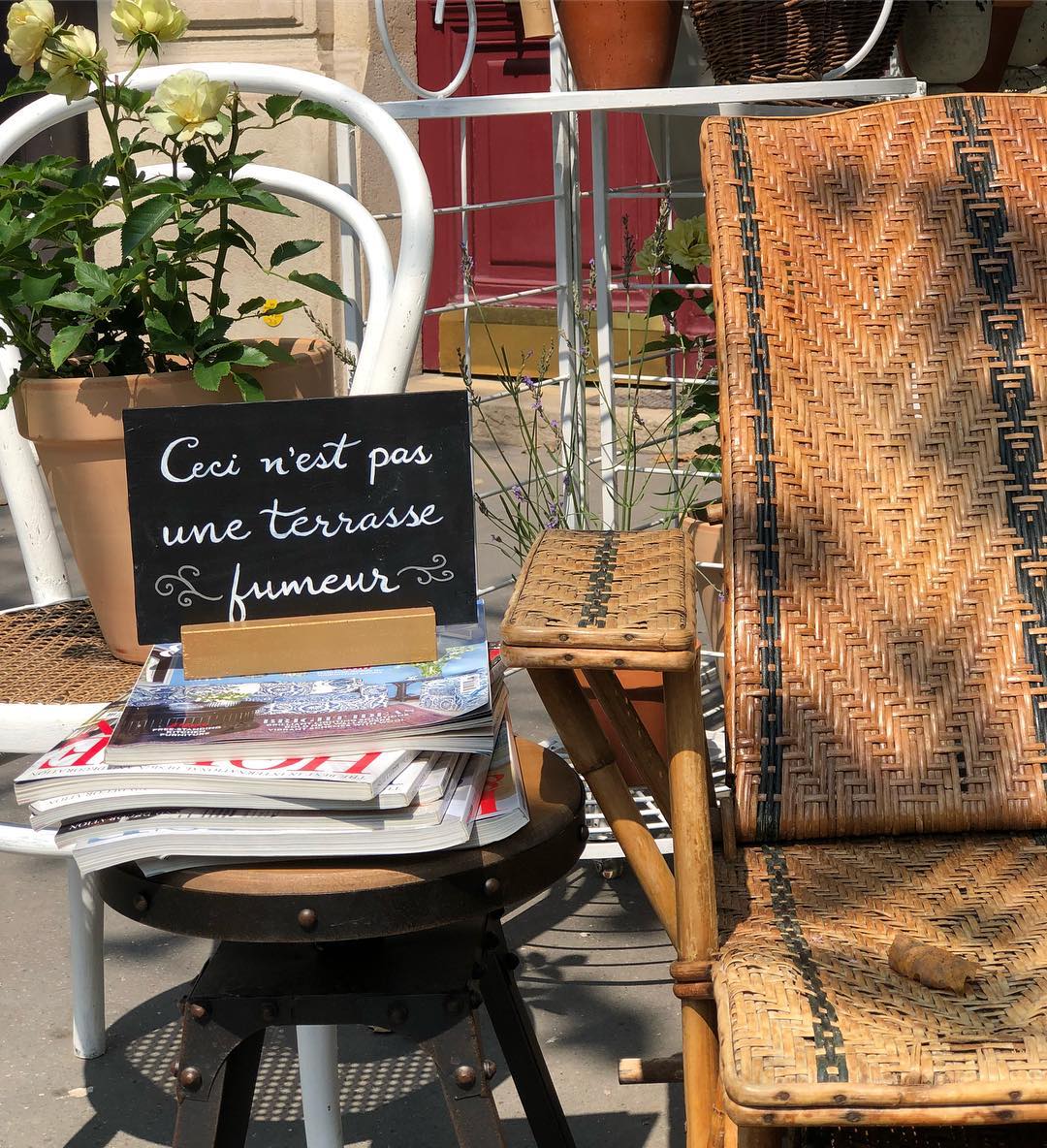 Address: 5, rue des Medicis, 75006
Nearest transport: Odéon (4, 10)
Hours: Open every day from 9am-9pm
Telephone: +33 1 73 77 27 89
Website / Facebook / Instagram
After several years spent on the rue des Pères, the effervescent ladies behind Treize have moved to more sun-dappled digs near the Luxembourg Gardens. They made their name with brunch and bakery goods, but are now serving an expanded menu that includes food and adult beverages to match their much later opening hours (until 9pm). You can catch some rays on their non-smoking outdoor terrace and bring home a bunch of flowers or a stack of brownies. It's girly as hell, but from the kind of girls who like buttermilk biscuits and whiskey.
---
Treize in Pictures
---
In Other Words
The Wall Street Journal (2015) "Ms. Sanderson's bubbly personality—she often sits at the scrubbed-wood communal table to chat with guests—and the inviting open-plan kitchen that dishes up Southern favorites like buttermilk biscuits, "not-fried" chicken with gravy, and the ultimate carrot cake have charmed the upscale neighborhood to the point that now Parisians make up the majority of her customers."
Sugared & Spiced (2015) "It's run by South Carolina native Laurel Sanderson, and needless to say that the menu is filled with homey Southern comfort food, albeit in lighter and healthier versions. Buttermilk biscuits, homemade savory pies, (not fried) fried chicken, fresh salads… a nice spot for lunch."
Main photo via the Treize Facebook page