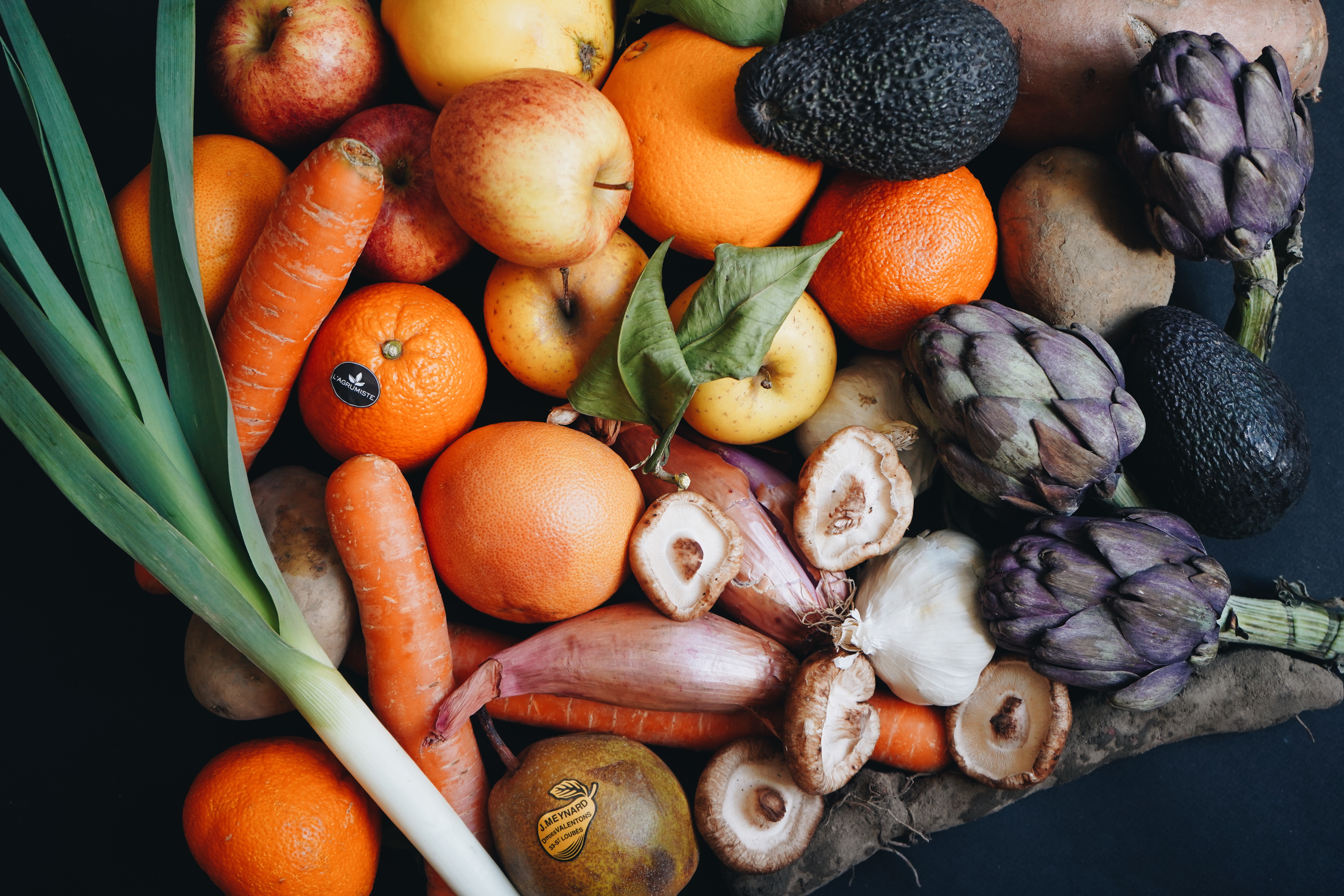 What Does Food Delivery in Paris Look Like During Confinement?
When the French government announced the forced closure of restaurants last month in an effort to contain the outbreak of COVID-19, many shuttered within hours. Others, however, opted to remain open, albeit with a very different approach: a transition to an entirely delivery- and takeout-based business.
"It was gonna drive me crazy if I stayed at home," says Pearlyn Lee, co-owner of 11th arrondissement coffee shop and Asian canteen The Hood.
But Lee's personal drive was only part of the impetus. After closing for four months of renovations last summer, The Hood reopened during one of the Paris restaurant scene's most difficult years in recent history. After a year of yellow vest protests, Paris faced a two-month pension reform strike. The prolonged strike paralyzed public transport and contributed to an estimated 30 to 50 percent revenue loss for many restaurants and hotels.
"We couldn't really afford to be out of sight again," says Lee.
The Hood is not the only Parisian establishment remaining open as France approaches its fourth straight week of strict confinement measures. During lockdown, grocery shopping is one of the only valid reasons French residents can leave their homes. A host of different shops dubbed "essential" by the government have remained open to Parisians, including bakeries, cheese shops, and wine shops. (For a full list of open establishments serving Paris, check out our guide to Who's Serving Paris During Lockdown.)
"It seemed only normal to us," says Alexandre Cernec, Terroirs d'Avenir communications director, of the specialty grocer's decision to stay open. "It's our responsibility as shopkeepers to provide food continuity, especially in an agglomeration like Paris, where the number of mouths to feed is high."
"We didn't even ask ourselves if we would close – we just kept going."
Of course, Cernec notes, changes had to be made. Terroirs d'Avenir reduced its opening hours, both to eliminate turnover between morning and afternoon shifts and to allow staff to concentrate their hours to just a few days a week, cutting down on commutes and therefore on the risk of contamination. Customers are not allowed to enter the smaller of the local chain's ten shops. The larger shops, meanwhile, restrict entry to between one and five customers at a time. Registers are cleaned after each client pays, and clients are asked not to touch any products.
The Hood has carried out similar measures, which Lee put into place when she returned to Paris from Singapore at the beginning of February.
"Before people started to take this virus a lot more seriously, we were kind of prepared for this," she says. She has been following the strict protocols laid out by the Singaporean government, dubbed a "model" for the containment of the virus.
"We're operating on a really lean team, which is primarily comprised of myself and my partner," says Lee. All surfaces are regularly cleaned, particularly door handles. Workers, meanwhile, wear masks and gloves, and they take their temperatures twice a day, every day. All business is conducted via takeaway and delivery, and delivery personnel are never allowed inside.
These delivery workers have quickly become the backbone of the Parisian food scene. Companies like UberEats and Deliveroo had to rise to the challenge quickly.
"We put into place contactless delivery," Louis Lepioufle, head of corporate affairs at Deliveroo France, explains. "Contactless" orders are placed into the delivery person's bag by the restaurateur and removed by the client upon delivery.
"At no point does the delivery person touch the order," says Lepioufle.
As of March 27, Deliveroo announced a zero-tolerance policy regarding anyone who flouts these rules. Any restaurateur, delivery person, or customer who does not respect contactless delivery will be suspended from the platform.
Deliveroo has also taken essential steps to protect its delivery partners. The company has committed to paying anyone who cannot work due to contamination or quarantine and is supplying antibacterial gel and masks. It has also facilitated contactless tipping via the app to prevent any exchange of money. 100 percent of the tip is given to the delivery person.
While many businesses are relying on these pre-existing platforms, some have opted instead to roll out new methods, specifically bike delivery. Circus Bakery almost immediately launched Flyin' Circus, a bike delivery service bringing bread and cinnamon braids to the masses. Parisians can also order anything from Belleville Brûlerie coffee to natural wine via bike delivery.
Some have also had to pivot their offerings to suit the new market, specifically those who once catered to professionals. The folks behind Choco, an app that facilitates wholesale produce orders for restaurateurs, quickly launched Mon Marché à la Maison. The new platform allows consumers at home to access the same products as professionals at prices somewhere between retail and wholesale. The project also allows not only suppliers but their delivery people to continue working during confinement.
"We're working on a 100 percent volunteer basis," explains founder Grégoire Ambroselli, noting that all revenue will be donated to associations helping independent restaurateurs. "There's twenty of us, all of whom were suddenly without work, and we decided to take advantage of our technical knowledge, band together, and launch this project as we wait for the end of the crisis."
Les Vergers Saint-Eustache, a produce purveyor that also usually caters to professionals, also launched Les Paniers Mixtes, a service offering baskets of mixed produce delivered straight to your door. Paris-based journalist Eileen W. Cho tested the service, noting that it was simple and hygienic.
"I haven't done groceries since before the lockdown so this will keep me going with meat in freezer and canned beans for another week!" she says. "I got some gorgeous apples, a bag of salsify, asparagus, garlic, quince, potatoes, sweet potatoes, avocados, and soooo much more…. I'll be trying new recipes and produce I've never cooked with before so I am excited."
Journalist Lindsey Tramuta also experimented with delivery by ordering groceries from specialty grocer Maison Plisson.
"The process was simple (I chose the day and time frame) and the delivery person called my cell phone when he was in front of my building," she explains. "I came downstairs (wearing gloves of my own) and he waited on the other side of my building door. He was wearing gloves and a mask and handed me the bag without stepping any closer."
"I would do it again if needed," she continues. "I am trying to go through the food that we have at home and not expose myself and others by making trips to get groceries regularly. It was also important to me to support Delphine and her business [Maison Plisson], as well as the artisans she partners with, especially since she was impacted heavily by the recent strikes."
For some restaurateurs, however, the risks of remaining open for delivery proved to outweigh the benefits. Such was the case for Korean fried chicken restaurant Hero, which originally remained open for delivery and takeaway. But as the crisis intensified, Josh Fontaine, co-founder of the Quixotic Group explains, "our staff expressed their discomfort at having to come in to cook."
"In the end, the revenue stream, while helpful, wasn't worth forcing people outside their homes and into contact with others when they felt unsafe."
The businesses who have remained open to feed Parisians are doing an essential service to the city. Buying locally – and safely – is a great way to support them. But more than that, it's essential for locals to remain safely confined whenever possible – and to keep an eye on what's ahead.
"I would say the best thing to be doing is strictly following all health guidelines so we can get over this pandemic as soon as possible and we can get our doors back open," says Fontaine. "And then go out every meal for a month straight!"
Featured image care of Eileen W. Cho