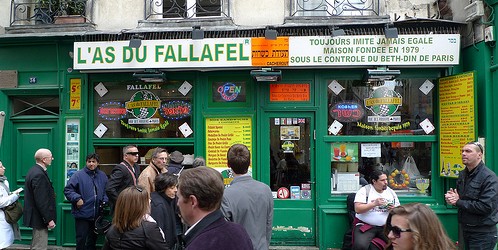 Cheap, messy and seemingly obligatory. The line-averse should probably avoid it on a Sunday afternoon.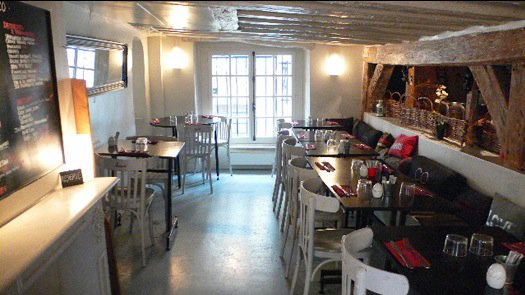 Practical information Address: 11 rue Bernard Palissy, 75006 Nearest transport: St. Germain-des-Pres (4) Hours: Open every day from 10am-6pm Reservations: Walk-ins Welcome Telephone: 01 45 44 02 52 Average price for lunch: 10-19€ Style of cuisine: Eggs, classic French, vegetarian options Website Reviews of interest Le Figaro (2009) "… des œufs sous toutes leurs formes: mollets, brouillés, au plat…il ne reste plus qu'à choisir le fond, la façon de les accommoder: herbes, jambon, fromages, champignons, au total ­29 possibilités…" Food &… Read More »Eggs & Co.
Before launching at 5:00 this morning, the PbM crew celebrated the new website with a few hundred glasses at Spring Boutique.
All photos by Nicolas Calcott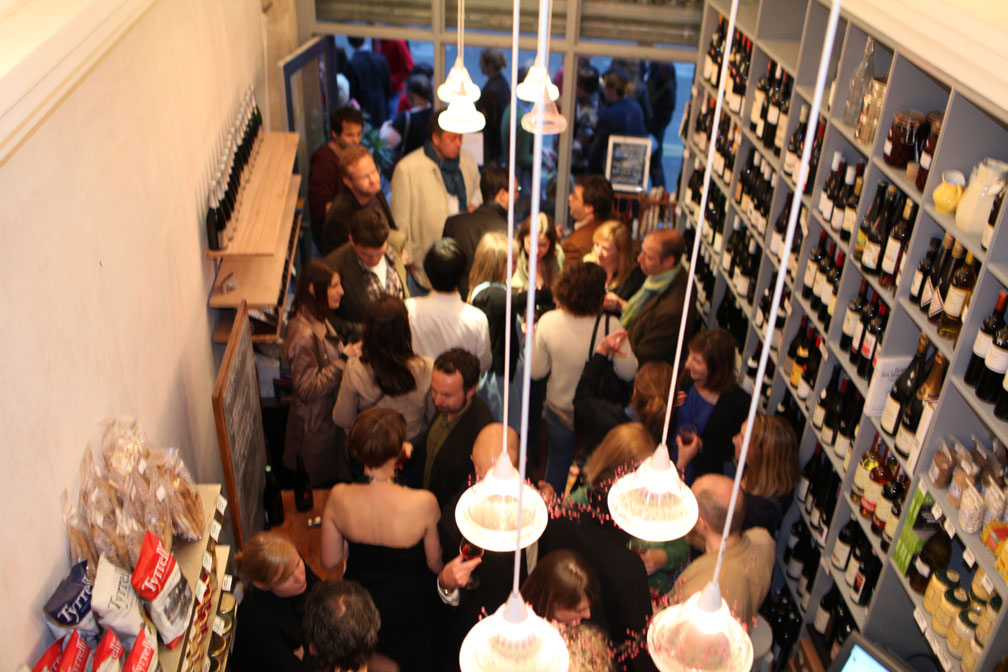 The crowd at Spring Boutique spills out onto the sidewalk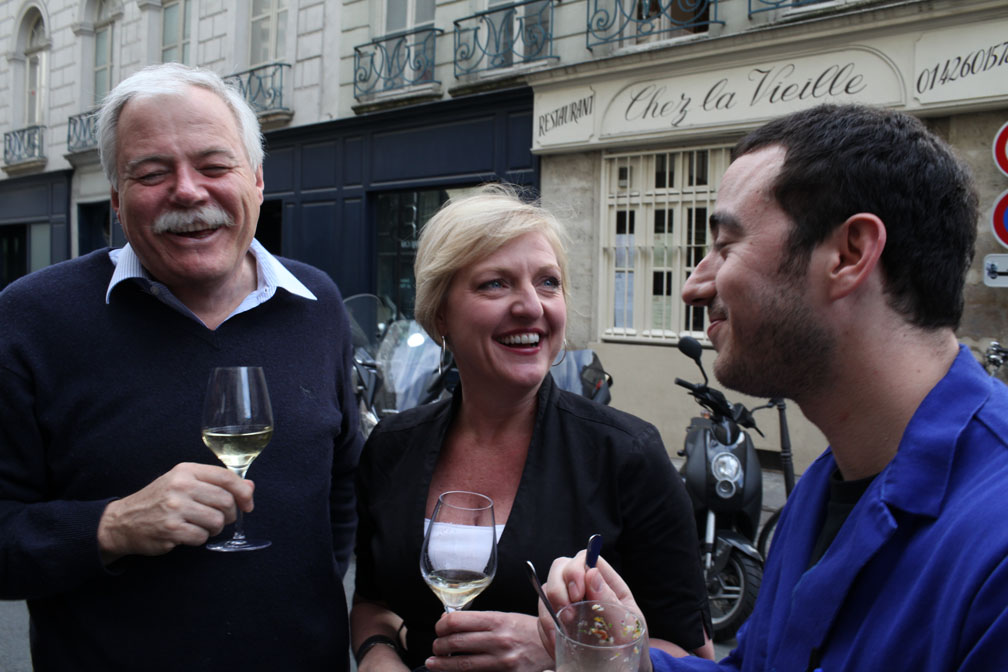 Drew Harré and Daniel Rose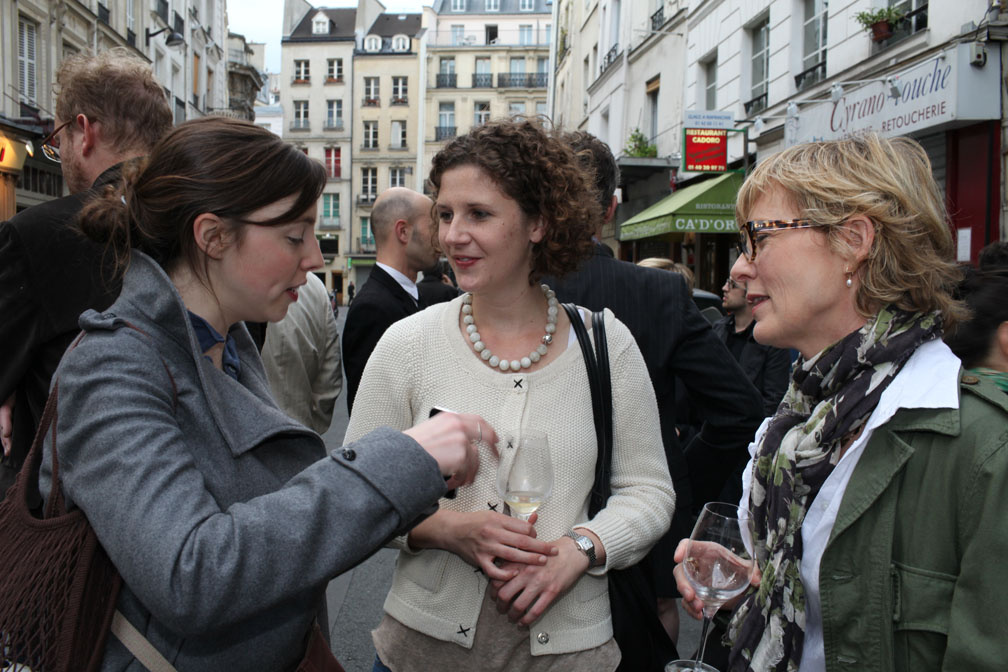 Clotilde Dusoulier, Laura Adrian and Ellise Pierce
Phyllis Flick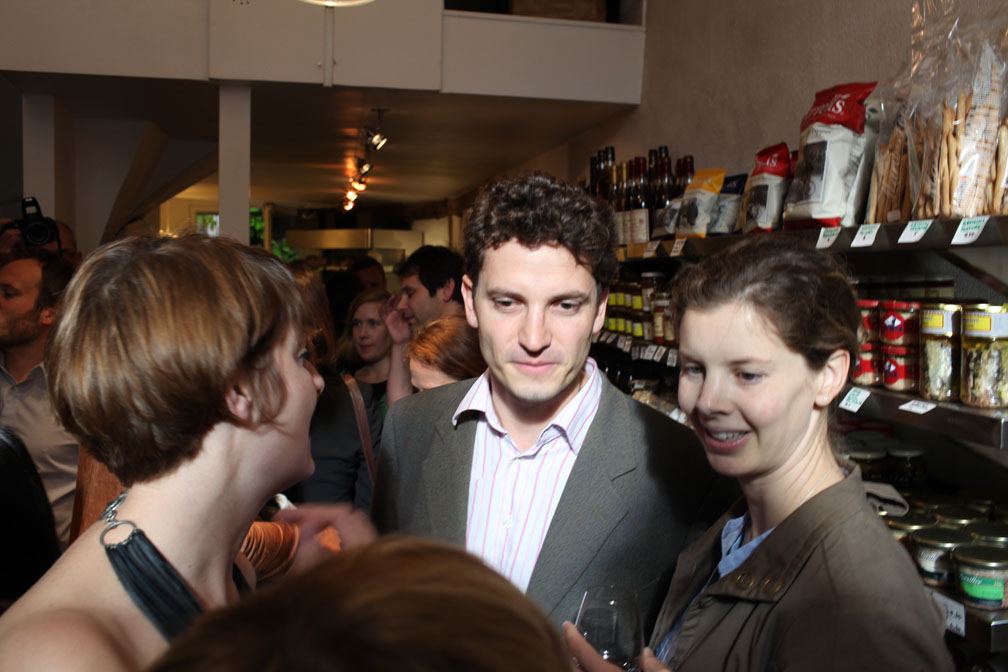 Christophe Wakim (and girlfriend Oanèse) in the spotlight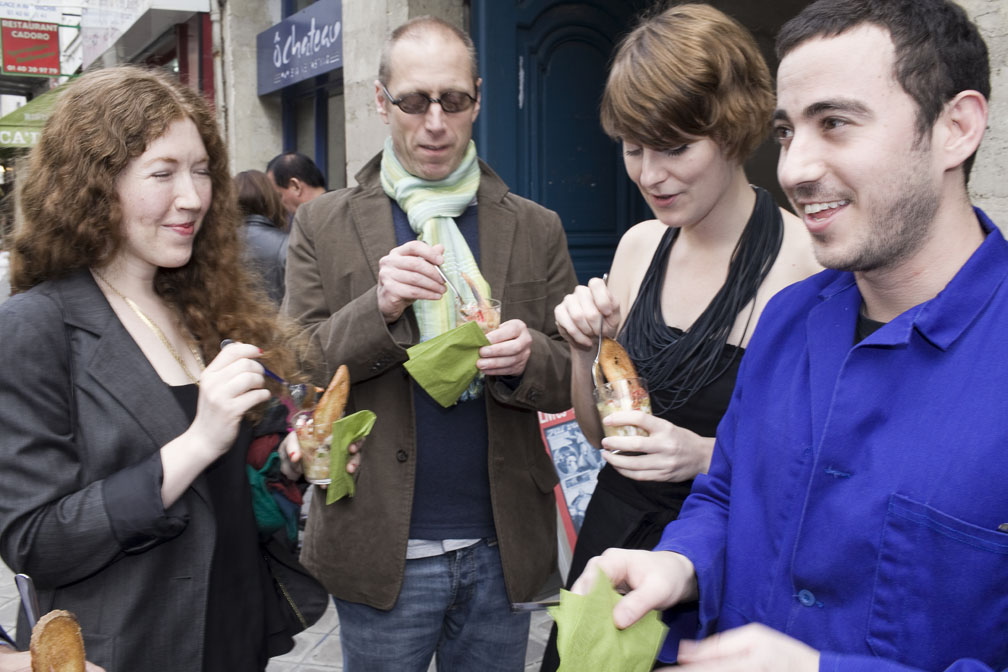 Elisabeth Fourmont, David Lebovitz, Meg Zimbeck and Daniel Rose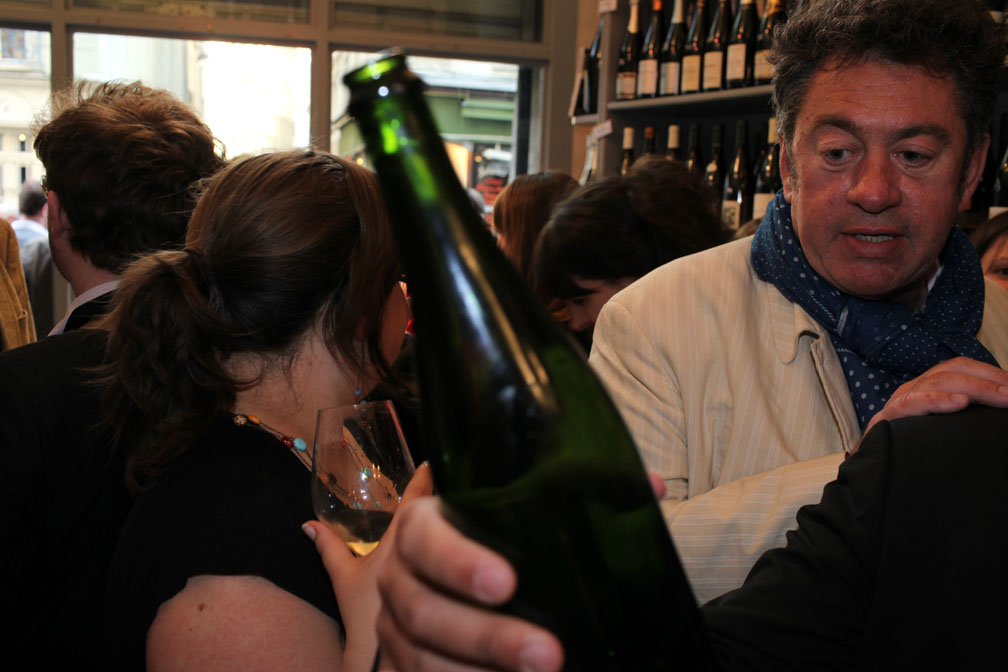 Bruno Verjus, chasing the good stuff.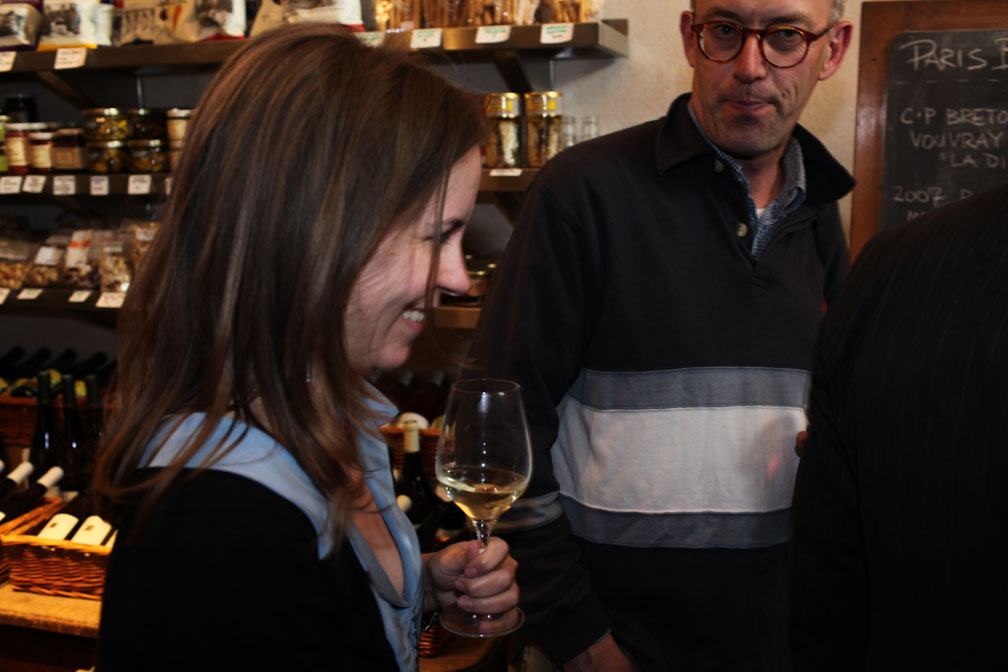 Barbra Austin and Bertrand Celce
Read More »Paris by Mouth launches with a party at Spring Boutique