Dirty Lemon is a wine and cocktail bar serving small plates by Ruba Khoury with plenty of vegetarian options. Food is served late, until 1am.
24, rue de la Folie Méricourt, 75011
Open Tuesday-Saturday from 6pm-2am
Closed Sunday & Monday
No reservations
---
With Dirty Lemon, chef Ruba Khoury (ex-Frenchie, Septime, and Yam'Tcha) seeks to "disrupt the overwhelmingly (and often abusively) male culture around cocktails and the bars where they are drunk." The result is a space where everyone – but particularly queer women – will feel welcome.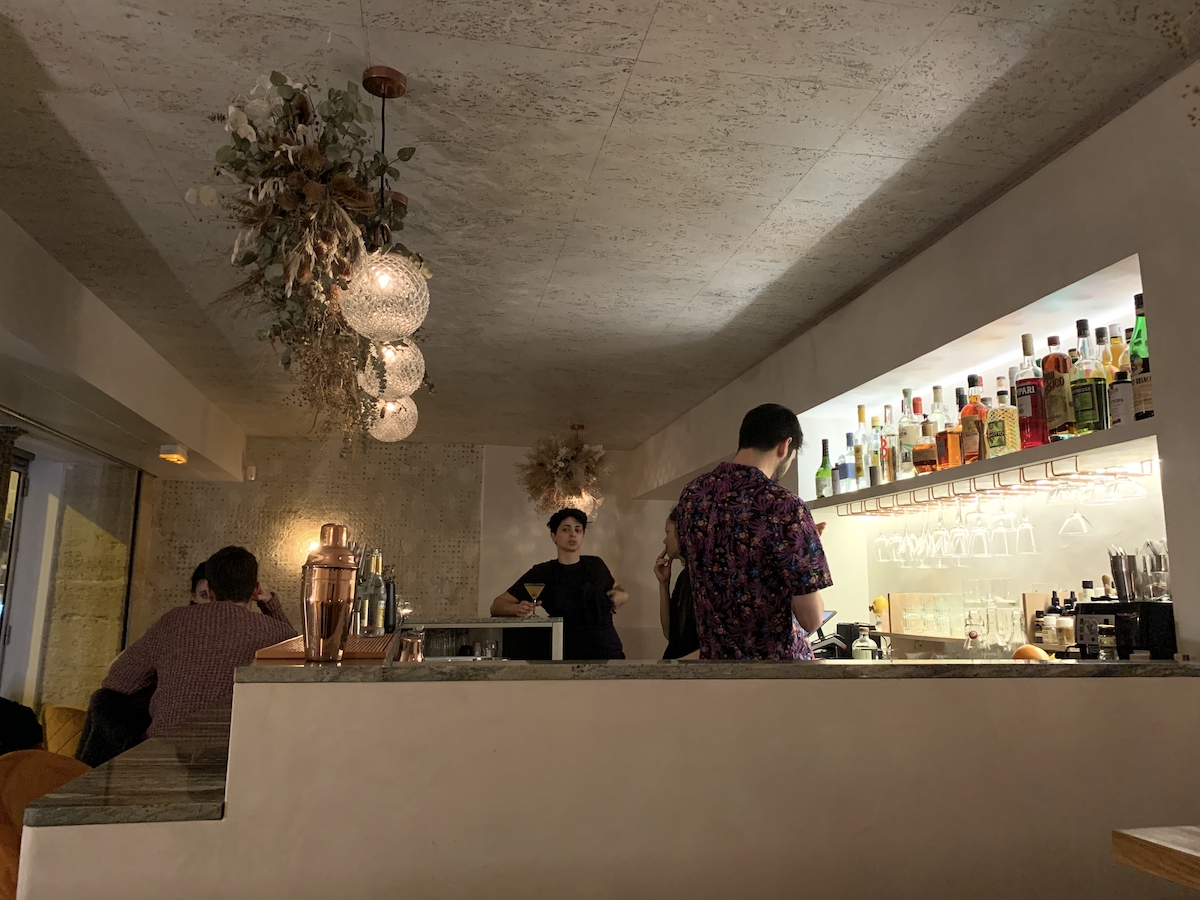 In spite of its mission (and spirited pre-opening press release promising "young, hot, queer mom energy on overload"), Dirty Lemon does not come off as an overtly lesbian space. Koury is in the kitchen and Brittini Rae Peterson (ex-Candelaria) built the cocktail list, but the bartender that one often sees immediately upon entering is a bearded man. The crowd is mixed, with young, straight-passing couples intermingling with groups of women. The small room designed by Viviane Chil-Hagopian is clean and bright with nary a rainbow flag. Instead, dried flowers and pale walls and furnishings create a cozy yet upscale atmosphere matched by the food and drink menus.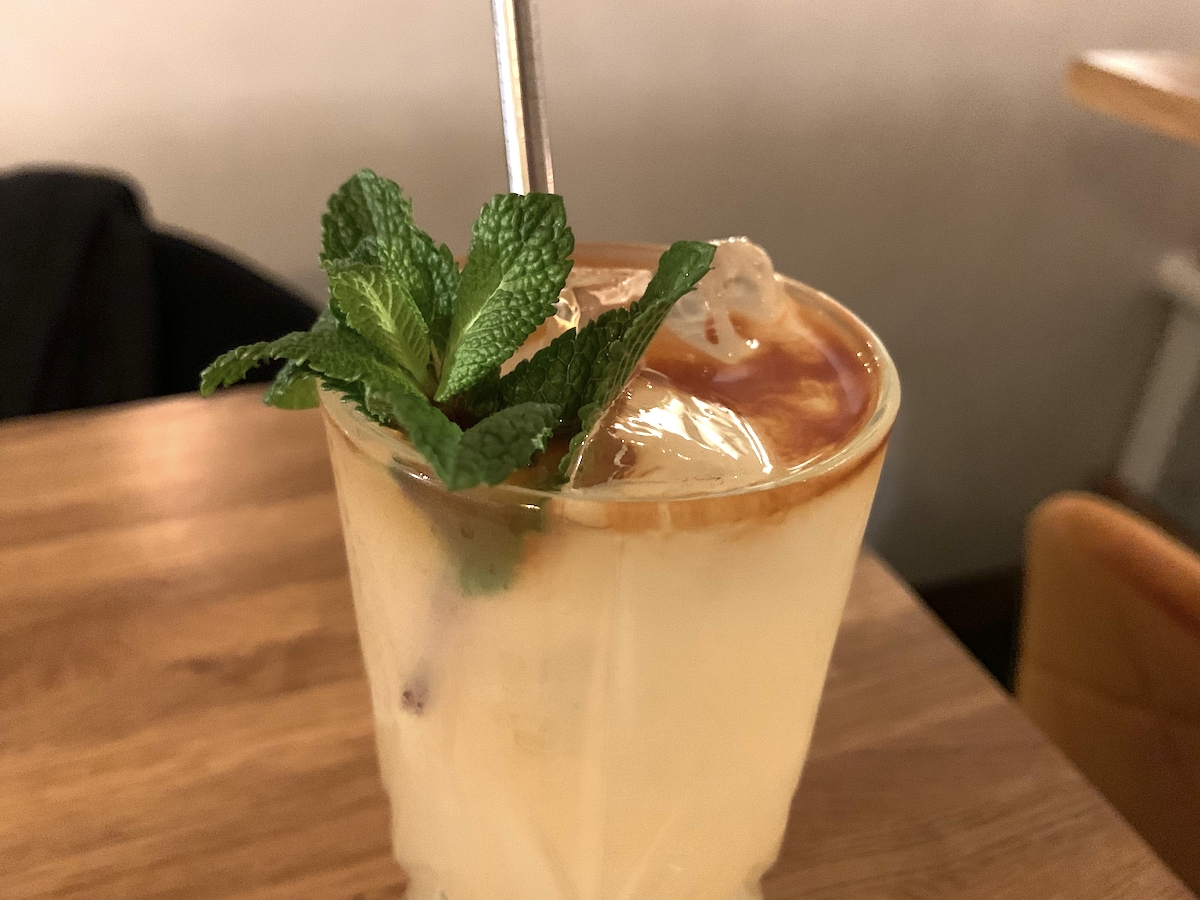 The latter does acknowledge Dirty Lemon's mission, with drinks like mezcal- and beetroot-based Hot Mama (13€) or La Tomboy (12€), a silky combo of scotch, butternut squash, honey liqueur, and lemon. The food menu, meanwhile, veers towards the vegetarian (a nod to a stereotype or to a global trend?) with flavors and techniques that marry Khoury's background in Paris kitchens and her Palestinian background.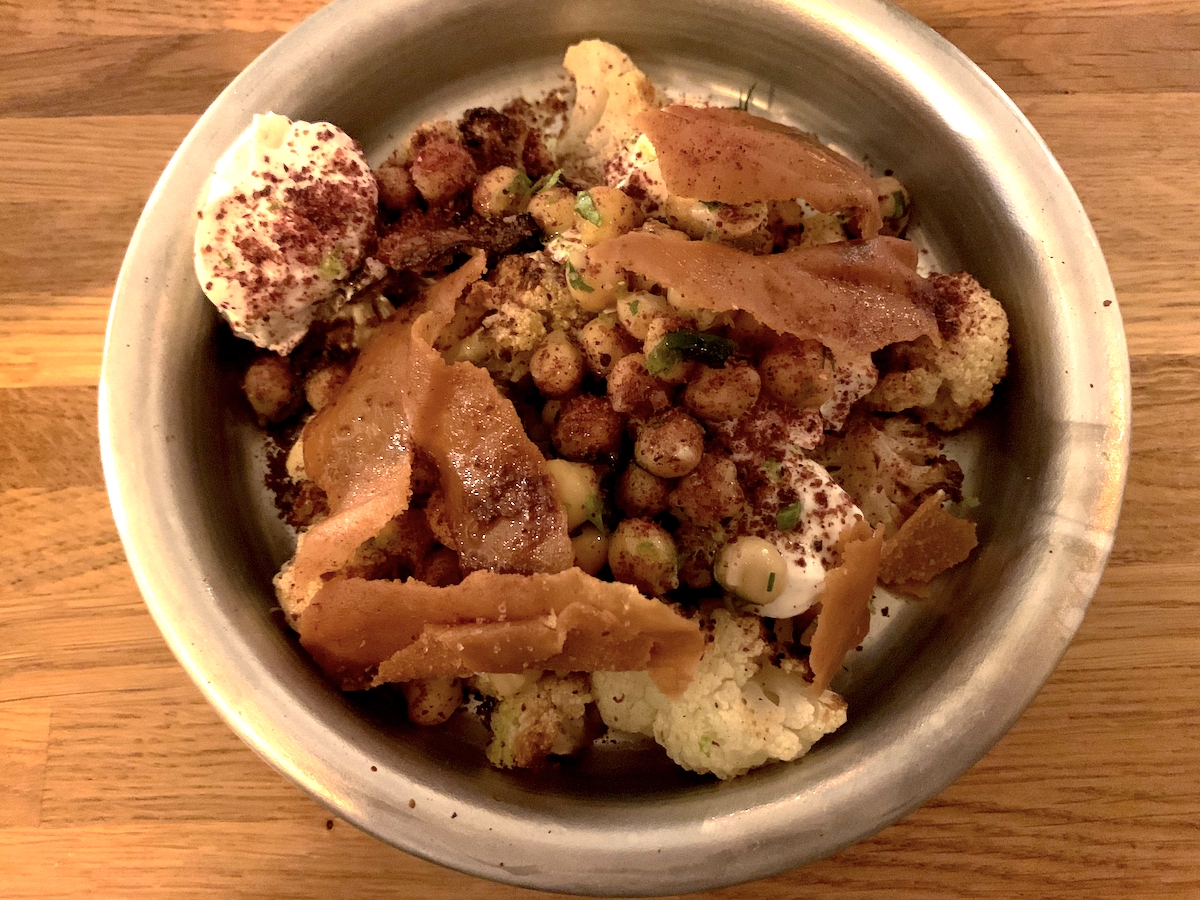 The food at Dirty Lemon is a little more ambitious than you'll find at most craft cocktail bars in Paris. Offerings range from snacks like simple za'atar spiced almonds (4€) to more intricate hummus deviled eggs (6€) or roasted cauliflower with smoked yogurt and sumac (7.5€). It's on these latter dishes that Khoury's talent shines. The eggs effortlessly combine rich, creamy hummus, za'atar, and bright lemon for a dish that's easy to share and at once feels far more substantial than typical bar food and far more special than classic deviled eggs. Fried choices like dirty fries (6€) or breaded oysters (9.5€) pale somewhat in comparison to these fresh, bright flavors.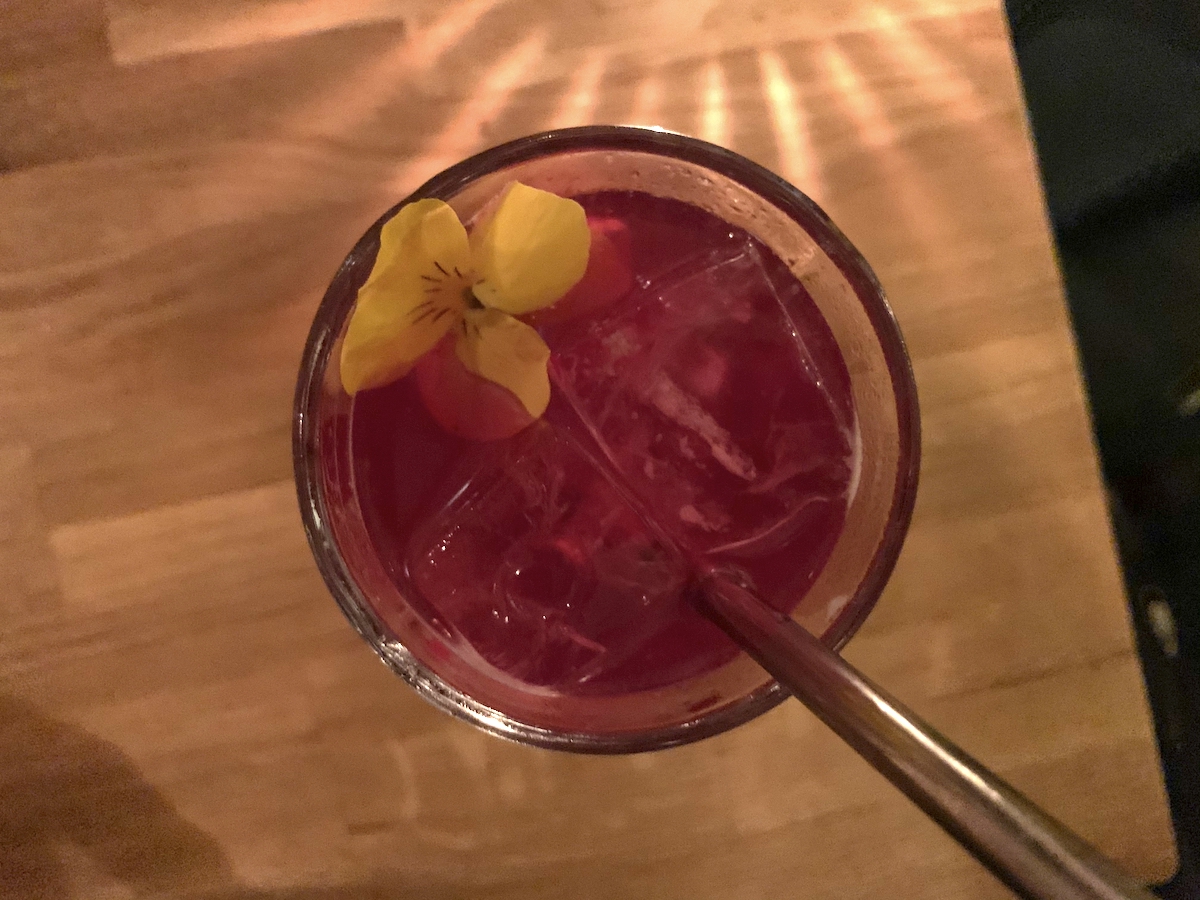 Dirty Lemon's lack of overt marketing is a refreshing take on the lesbian bar. It is a welcoming space that feels at once subversive and seamless – and without needing to fly the proverbial flag.
Dirty Lemon in Pictures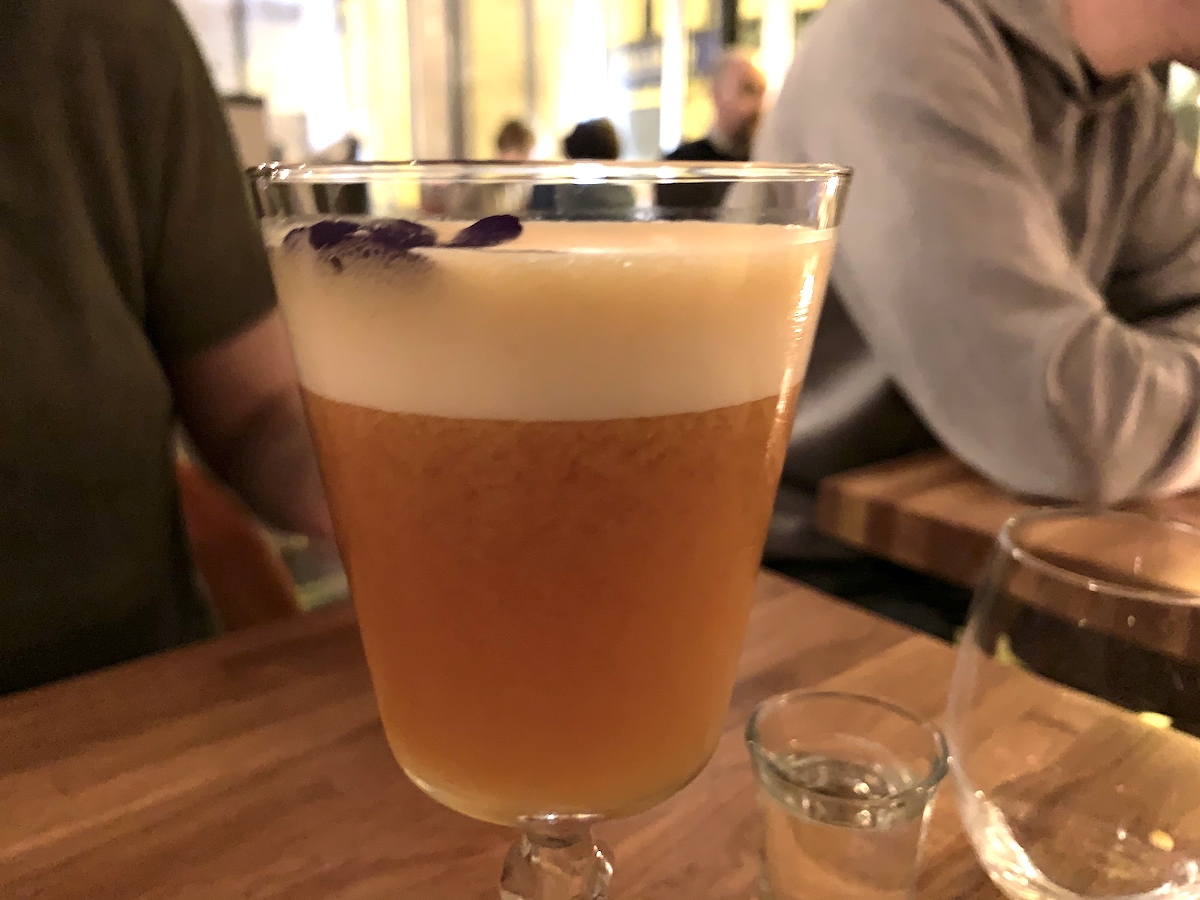 In Other Words
Punch (2020) notes the absence of queer coding in its review. "For one, the space is, well, nice," writes Rebekah Peppler. "The result proposes what Paris—and so many other cosmopolitan cities around the world—crave: an inclusive space with a hard slant toward queer and female folx, that drinks like a cocktail bar, eats like a restaurant and feels a bit like home."
Le Figaro (2020) calls Dirty Lemon the "most gourmand" (read: foodiest) cocktail bar of the year in Paris.