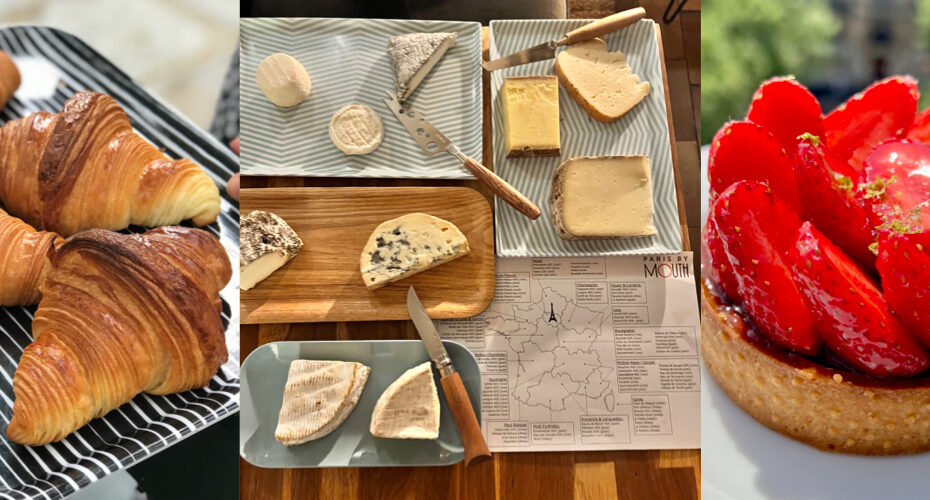 We offer small-group tours led by food & wine experts, delivering some of the best French food you've ever tasted in about three hours. We focus on incredible cheese, breads, chocolate and wine. Some tours also load up on pastries or charcuterie. Our tours are designed for adults, and they sell out fast in high-season. Rated the #1 Paris food tour on TripAdvisor for more than a decade.
We offer a variety of walking tours in the most food-centric neighborhoods of Paris, plus the deep diving French Cheese Explosion.
Our group tours are small (8 people max) and led by English-speaking experts. They're priced at 125€ per person, including generous food & wine tastings.
Click this headline for more detail about our tours and availability, and send an email with any questions to parisbymouthtours@gmail.com