At Adar, Israeli chef Tamir Nahmias, formerly of Fulgurances, Frenchie, and Yam'Tcha, along with collaborators Tiphaine Bailly and former Clamato chef Aaron Rosenthal, applies the sophistication and ingenuity of his years in fine dining to the simplicity of a twenty-seat deli lunch in central Paris. You'll find dishes like smoked haddock with shiitake mushrooms, cauliflower purée and endive, or roast chicken with celery root purée and broccoli rabe.
READ OUR FULL REVIEW OF ADAR
49 Passage des Panoramas, 75002
Open Monday-Friday for lunch only
Reservations online or at +33 6 64 49 18 68
---
OUR PHOTOS OF ADAR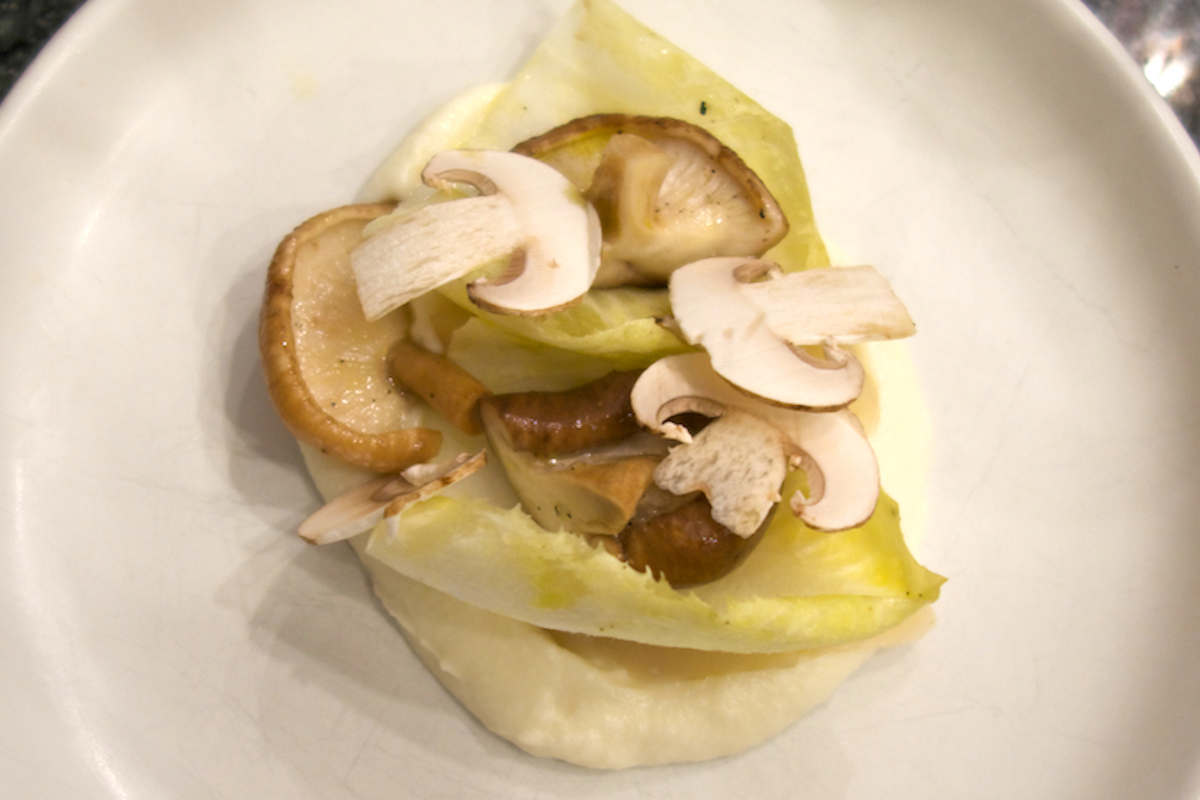 IN OTHER WORDS
Le Fooding (2019) observes the restaurant's kinship with Mokonuts, praising its "cheeky dishes with the flavors of the Fertile Crescent."
Le Nouvel Observateur (2019) Zazie Tavitian's lengthy, thoughtful profile of Tamir Nahmias says he calls his cuisine alternately "Israeli," "Levantine," and "Middle-Eastern."
Le Monde (2019) Food critic Marie Aline, who has the deranged habit of writing in the second person formal ("vous"), here employs the technique to characterize her reader as a female visitor to Adar: "You are this woman with a wide-eyed gaze, always a little moist." In the unlikely event one persists through the morass of Aline's equally moist prose, one can discern praise for Adar, which she concludes is 'simple, good, and luminous.'
Time Out (2019) leads with the urgent assertion that its reviewer knew about Adar even before it opened. She observes that the "main courses that travel between land and sea" are "a touch above" the "joyous bazar" of small share plates.
Patricia Wells (2019) was left "indifferent" by the octopus. But she considered the roast chicken "a triumph," and calls Adar "another good reason to seek out" the passage des Panoramas.