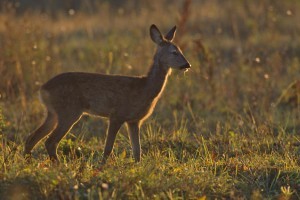 Wild Game Sightings in Paris Restaurants
After reading our Glossary to Wild Game, you're now ready to do a little hunting of your own. But where to find the animals in Paris?
Biche (doe, young female deer)
Canard sauvage (wild duck)
Cerf (stag, older male deer)
Chevreuil (fallow deer)
Colvert (wild duck)
Faisan (pheasant)
Grouse
Lièvre (hare)
Marcassin (wild young boar)
Mijoté au Vin d' Oc with foie gras shavings at L'Auberge du 15 – via Meg Zimbeck in 2013

Palombe (wood pigeon)
Perdrix, perdreau (partridge)
Sanglier (wild boar)
Want more wild?