This ongoing feature collects the reviews, news & events of interest to those who love food, wine & Paris. We update weekly and organize by month. You can find past editions here.
New This Week
Reviews
Recent world pizza champion pizzaiolo Giuseppe "Peppe" Cutraro (ex-Big Mamma) has opened his first Parisian establishment. Le Figaro finds Peppe Pizzeria "exemplary," recommending the award-winning pie topped with Sicilian yellow tomato, San Daniele ham, provolone, buffalo mozzarella, toasted almonds, and fig jam.
Elsewhere, Le Figaro applauds the "three-star" poultry at Montmartre's le Coq Rico.
---
News
As of March 5, the very best baguette in Paris can be found in the 17th arrondissement at Maison Julien, Les Saveurs de Pierre Demours. Taieb Sahal's loaf stood out to jury members among 210 entries baked throughout Paris. The 26-year-old winning baker, who emigrated to France from Tunisia in 2014 (a common tale among recent winners of the contest), will be the official bread baker of the French President for an entire year. We were lucky enough to sit on the jury of this annual contest in 2013 and detailed our experience for the masses.
In other news, French bakers are fighting for the right to sell locals their daily bread… daily. The French bakery federation is taking another look at a 1919 law imposing a weekly day of rest for bakers, with many boulangers hoping to be allowed to bake seven days a week (and thus rake in more dough).
---
Earlier This Month
Reviews
Californian chef Thomas Graham is "electrifying" the menu at le Mermoz on the Champs-Elysées, according to Le Monde. His arrival breathes new life into the restaurant's recent evolution away from "tired" local bistro. The contemporary lunchtime prix fixe always includes a vegetarian offering, and an evening assortment of Scandi-accented tapas use up any waste from the day's service. The result? "A gem in the gastronomic desert of the Champs-Elysées."
After several months of renovations, historic Drouant reopened this fall. Now run by the Gardinier family (Taillevent) with chef Philippe Mille at the helm and a wine list from Antoine Pétrus, the new iteration of the restaurant stays the course "despite service occasionally too amateur for such a mythical locale," according to Le Monde.
Autodidact chef Élis Bond is bringing Afro-Caribbean flavors to the 9th arrondissement with Mi Kwabo. Recognized as "young talent" by Gault & Millau in 2019, Bond approaches traditional ingredients like manioc, plantains, and cacao with creativity and refinement. Le Figaro dubs Mi Kwabo an "audacious micro-restaurant," while Restos sur le Grill goes so far as to call it "a little miracle."

Elsewhere, Le Figaro ultimately finds the new Champs-Elysées location of Korean Soon Grill wanting, dubbing it expensive, cold, and forgettable.
---
News
The land of butter is now home to Land & Monkeys, a new vegan bakery in the 11th. The shop from Rodolphe Landemaine, who already boasts 15 eponymous bakeries in the capital, notably peddles butter- and egg-free millefeuille, madeleines, and even croissants. An added bonus? The eco-chic shop uses organic flours and is entirely plastic-free.
This is far from the only recent nod to plant-based diners on Paris' pastry scene. Two of the foremost macaron makers in the city – Pierre Hermé and Ladurée – are rolling out vegan iterations of the famous sandwich cookie. And since macarons are already naturally gluten-free, now these pastries really take the cake.
---
Events
April 16: The sixth edition of Goût de/Good France, a worldwide event celebrating French gastronomy, will focus on the richness of the Loire Valley: Sancerre, goat cheese, and more. This event will include, among other things, a 200-person dinner on the Champs-Elysées made by six Loire Valley chefs. The event will also celebrate the tenth anniversary of the French gastronomic meal's inclusion on the UNESCO World Heritage list and will spotlight sustainable gastronomy.
April 16-19: In conjunction with the Good France Festival, the Gourmet Art Festival will bring more than 150 culinary professionals to the Champs-Elysées for an event marrying food and photography.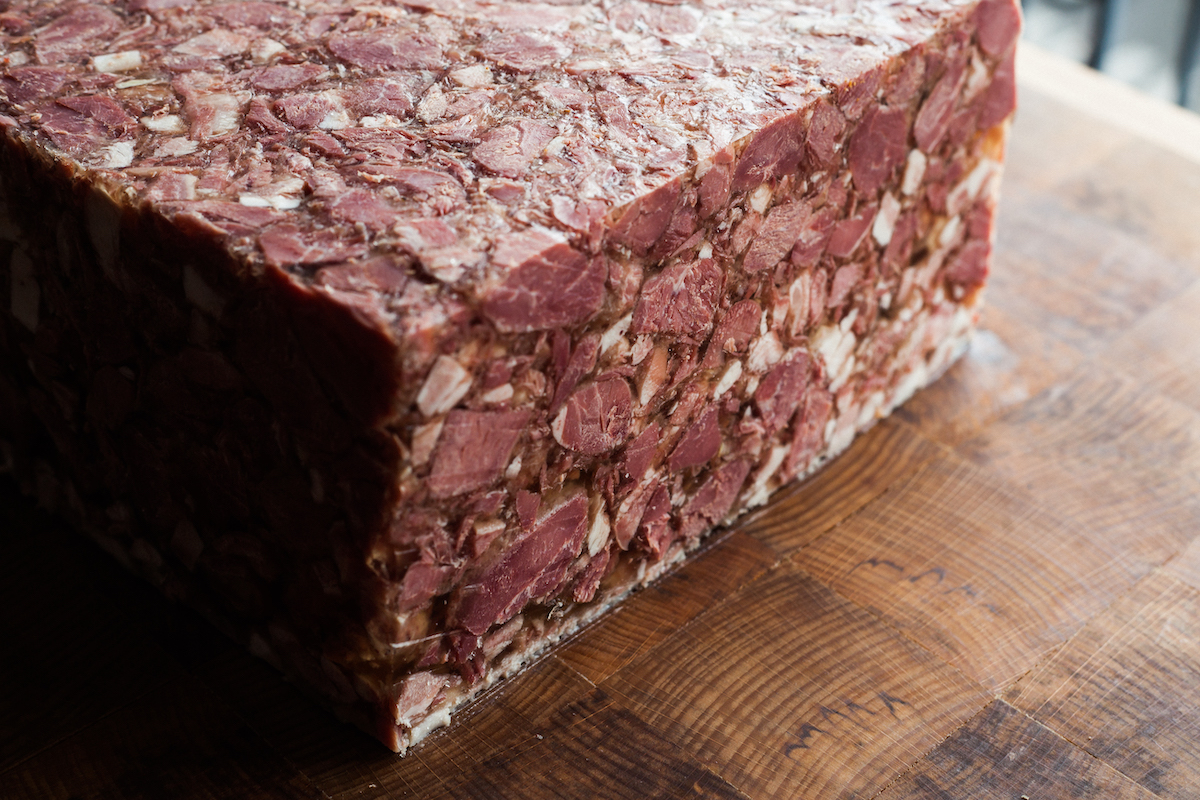 April 27: Paris' Westin Paris Vendôme will soon play host to headcheese honchos for the Championnat du Monde de Fromage de Tête (World Headcheese Championship). First launched in 1993, the contest most recently recognized Tokyo's Osamu Tsukamoto with the Oreille d'Or (Golden Ear) trophy.
---