There are few neighborhoods that are nicer for strolling than the area around the Canal Saint-Martin. On warm evenings, the waterway that runs through this neighborhood provides the backdrop for a great number of picnics and impromptu acoustic concerts. There's plenty to enjoy here that doesn't require sitting on the ground or listening to another rendition of "No Woman No Cry." Here are our favorites.
Best for Breakfast or Afternoon Coffee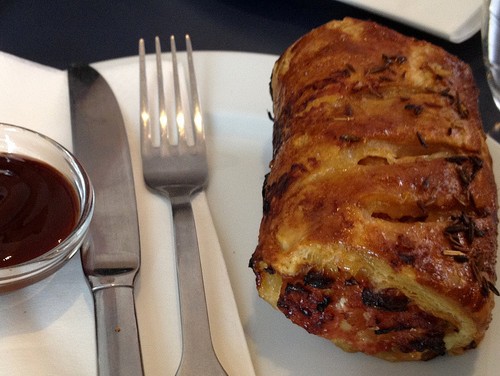 Sausage rolls at Ten Belles
Ten Belles – Just steps from the canal, this tiny café is serving beautiful coffee drinks. It's sometimes cramped and a little uncomfortable, but the scones, healthy sandwiches and devilish sausage rolls make up for that. Open every day.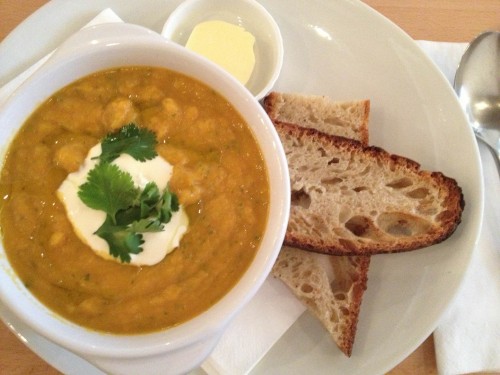 Butternut squash soup at Holybelly
Holybelly – Pancakes, poached eggs and hearty seasonal fare served alongside excellent coffee sourced from Belleville Brûlerie in a sunny space. An international array of coffee preparations (flat whites, espressos, long blacks, cappuccinos, and very good "real deal" filtered coffee) are available. The exceptionally friendly service is notable. Closed Tuesday & Wednesday.
Café Craft – Good coffee with a designated co-working space for the laptop laden. Strong wireless signal and plenty of plugs make it ideal for freelancers to camp out. Open every day.
Best for Lunch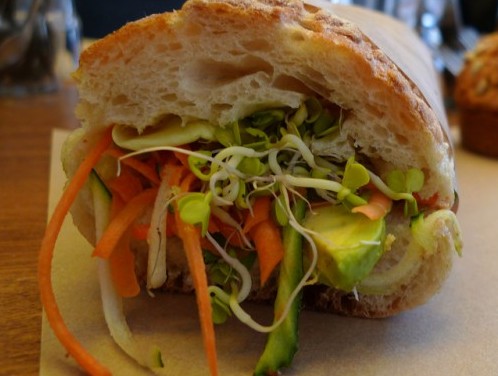 Sandwich at Bob's Juice Bar
Bob's Juice Bar – Bob's is the place to detox (and a vegetarian's best bet in the hood) with fresh juices, veggie sandwiches on homemade bagels, soups and salads. Open every day.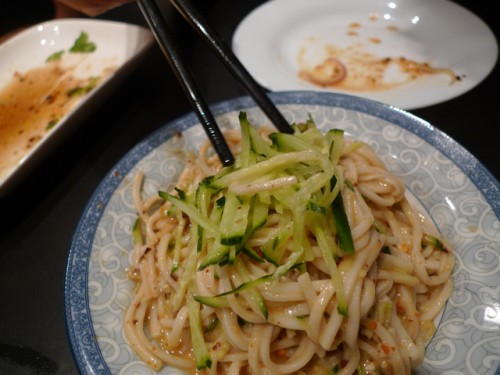 La Taverne de Zhao
La Taverne de Zhao – Cheap and cheerful cooking from the Shaanxi province, courtesy of Zhao, who hails from Xi'an. Get the pork-filled flatbread and don't worry about the number of people waiting outside – the line moves fast. Open every day.
Best for Drinks
Le Triangle – Wash down seasonal snacks & small plates with artisanal beers at this microbrasserie. Closed Sunday and Monday.
Le Coq – A bar near République that distinguishes itself by using traditional French liqueurs and ingredients as the base of its menu. Closed Sunday.
Best for Dinner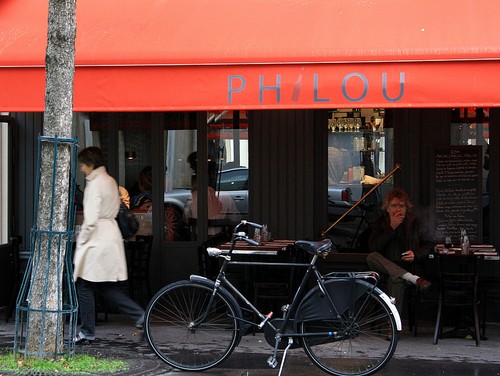 Philou
L'Angelus du Canal (ex-Philou) – Seasonal fare and reasonable prices are still the hallmarks of this neighborhood bistro. In nice weather, snag a table on the terrasse. Closed Sunday & Monday.
Siseng – Burgers are ubiquitous in Paris, but the unique ones at Siseng are worth seeking out. The house specialty is bao burgers: five spiced beef patties with tamarind and tempura onion or a crispy chicken filet with coconut milk & basil on steamed Chinese buns. Open every day.
Hai Kai – One of the trendiest openings of 2013, this canalside joint from chef Amélie Darvas has a fresh product-focused menu that changes daily, a beautiful airy space, and frustratingly slow service. You've been warned. Closed Sunday dinner, Monday & Tuesday.
Le Cambodge – Where bobos go for bo bun, and other Vietnamese treats. Go early or be ready to queue. Closed Sunday.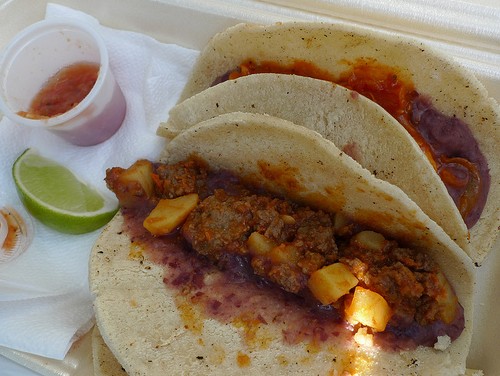 Tacos from El Nopal
El Nopal – A crowd queues at this sliver of a taqueria off the canal for Claudia and Alejandro's tacos, burritos and quesadillas. Plan on taking it to go. It's north of the prime spots along the canal, but the extra leg work involved is worth it for legitimately spicy Mexican. Veggie options available, too. Closed Monday.
Exceptional Shops
For Bread & Pastry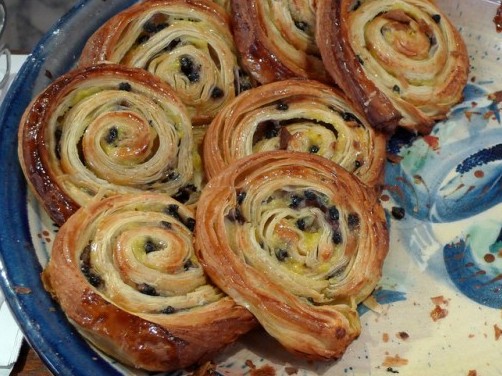 Escargots at Du Pain et Des Idées 
Du Pains et Des Idées – One of our absolute favorite bakeries in Paris and one of very few bakers still using a woodburning oven, Christophe Vasseur's breads are destination worthy. Excellent pastries and small stuffed savory breads called mini-pavé are ideal carry out. Closed Saturday & Sunday.
Liberté – We prefer the breakfast pastries and the breads (particularly the dark chocolate bread with white chocolate chips) to the desserts at this brand new & very sleek bakery from Benoît Castel. They have several sandwiches, salads and savory foccacias available at lunch. Closed Monday.
For Beer
Superbieres – This little shop carries a large selection of French beers and a nicely curated selection of imports. There is even a seasonal house beer, brewed in collaboration with Brew Unique.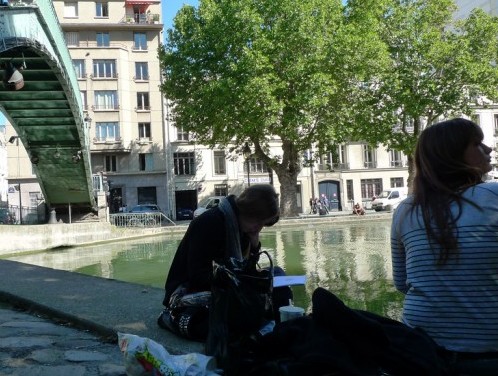 Picnicking along the canal
Other Neighborhood Guides: