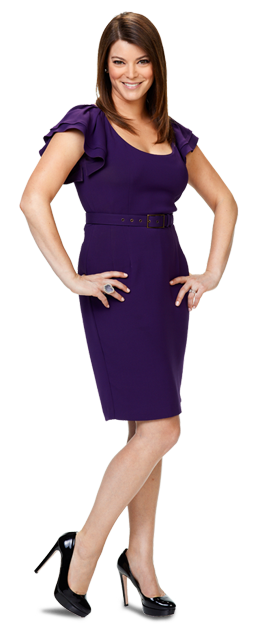 When we learned that Gail Simmons (reigning queen of the Top Chef franchise) would be returning to Paris for the first time in a decade, we asked our Twitter followers to share some favorite spots for food & wine. Your most frequent suggestions? Le Comptoir du Relais, Chez l'Ami Jean, & Gérard Mulot.
At the end of her stay, I caught up with Gail for dinners (she put away two full meals that night) and to ask which mouthfuls had made an impression.
Gail Simmons' Top Paris Tastes
Your full set of Twitter suggestions

L'Arpège and l'Ami Jean not to be missed. – @101points

L'Epi Dupin for lunch, rice pudding at l'Ami Jean. – @lvd123

Must go to Angelina pâtisserie rue de Rivoli of course and Le Comptoir – the bistrot of Yves Camdeborde! – @fpnegroni

A meal at Yves Camdeborde's Le Comptoir du Relais. Macarons at Gérard Mulot. Green tea millefeuille at Sadaharu Aoki. – @frogprincesse

Pâtes de fruits from Pierre Hermé by St. Sulpice. Amazing amazing dinner at Le Chateaubriand, including duck heart… L'As du Fallafel in le Marais. Tea from Nina's Salon de Thé in the 1st. Macarons from Gérard Mulot. – @KiraTV

Dinner at Spring Restaurant. – @drjenniferbaer

We recommend dinner at Pizza Positano followed by dessert at Gérard Mulot! – @TwelveOaksBakes

Has @gailsimmons hit up Le Baratin? So much better than RL's limp hamburger-serving Ralph's! (Luv your clothes tho Ralphie!) – @literarygroup

Don't miss Un Dimanche à Paris, chocolate concept shop. – @flavorsofparis

Septime is a must but I also recommend Pomze, my favorite. – @LostNCheeseland

Le Gaigne (near Pompidou), and Le Dali in Le Meurice Hotel. – @phlu

It's not "fine cuisine" but for delicious seafood & great wines in a fun atmosphere, try Fish near Rue de Buci! – @PeteyNYCHHI

Chez Gladines in the 13th! Used to live in Paris, ate there weekly. – @ThePlebeReport

You must shop and taste at Le Grand Epicerie at Le Bon Marché. Also Guenmai – vegetarian in 6th arrondissement. – @NEVlondon

Le Petit Bofinger has the world's best gazpacho! – @yabastaal

Restaurant Pasco in the 7th arr is a hidden gem! The goat cheese stuffed peppers are divine! Also all of Rue Cler. – @2Plus2NYCReview
Want more?