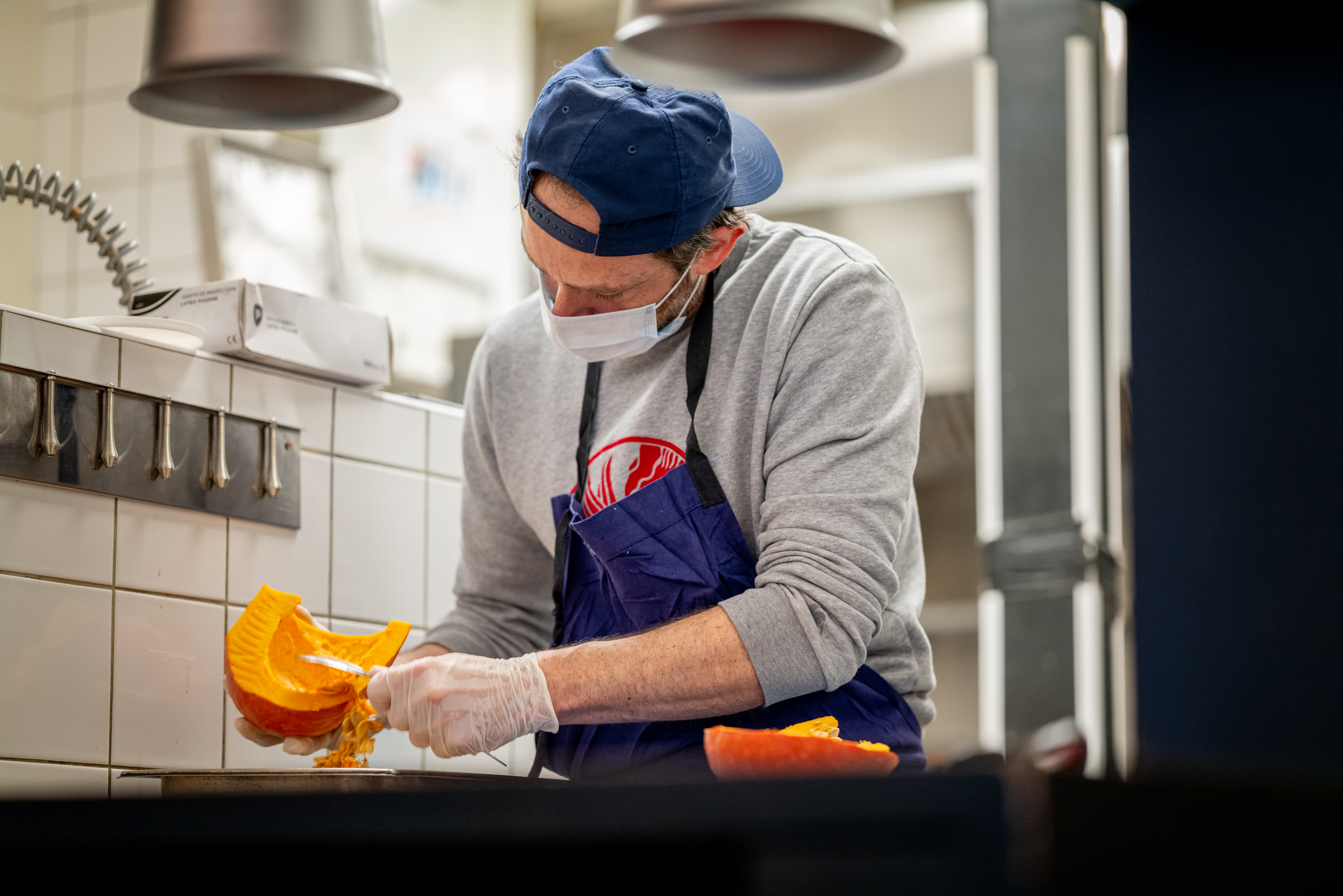 Paris Restaurant Industry Coming to the Aid of Medical Workers
On March 14, the French government announced that all restaurants, cafés, and bars would be closed to the public until further notice in an effort to help contain the global pandemic of COVID-19. While some have remained open for takeout and delivery, a few industry professionals have switched gears entirely.
Since the outbreak of COVID-19, Paris' hospitals are at full capacity, with the government forced to airlift patients out of heavily affected areas to hospitals in Germany. Medical care professionals are overworked and undernourished, with some privately-owned hospital cafeterias shockingly shuttering in this time of crisis. The restaurant industry in Paris has thus banded together to feed these essential personnel.
Some projects are individually motivated, such as an initiative from chocolatier Jacques Genin, who donated over 400 kilograms of chocolate to hospital workers.
"Helping the women and men working 24 hours a day to save lives seemed obvious," he explains.
Belgian chocolatier Pierre Marcolini also donated the entirety of the stock of his Paris shops to hospitals by way of the association En première ligne ("On the Front Lines.")
"Giving chocolate might not seem essential," Marcolini said, "but it's an undeniably comforting pleasure."
Chocolatiers aren't the only ones reaching out. Michelin-starred chef Anne-Sophie Pic took to Instagram to seek help in donating 3,000 verrines to Paris' hospitals. Belleville Brûlerie, meanwhile, has launched a Petits Soins blend of coffee; for each bag purchased, Belleville is giving the same amount to Paris' hospitals. Julien DuBoue, chef-owner of B.O.U.L.O.M., which has remained open for takeaway and bread sales, is giving bread, viennoiseries, and hot dishes to restaurant personnel for free, even changing the recipes each day so that workers don't get bored.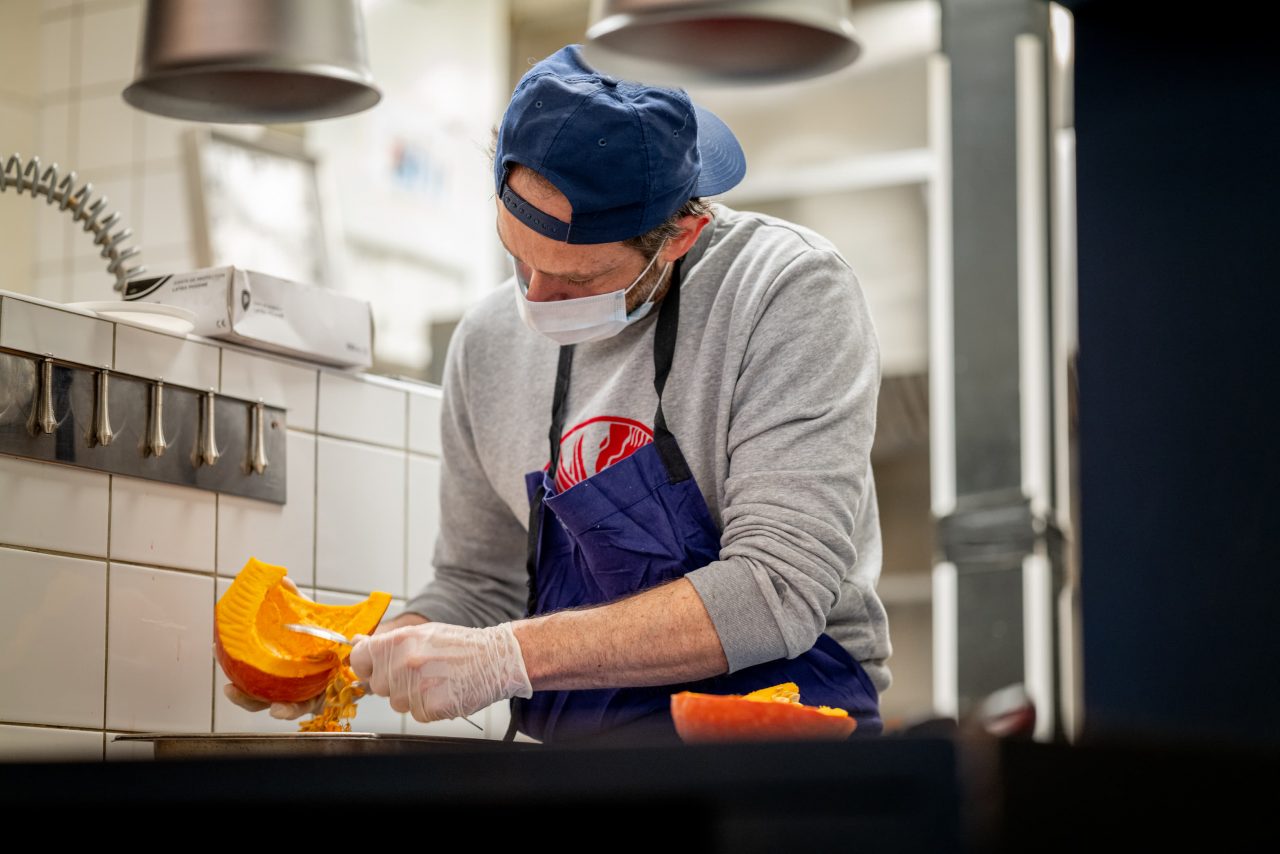 While some individuals are finding ways to contribute to this worthy cause on their own, others have organized into larger groups. Les Chefs avec les Soignants (Chefs with Healers) was launched jointly by Guillaume Gomez (chef to the French President), culinary journalist Stéphane Méjanès, and TipToque, a service delivering meals from Paris' top chefs. The group is working in collaboration with l'Assistance Publique – Hôpitaux de Paris (AP-HP) – an association of 39 hospitals in Paris and the surrounding suburbs – to bring Sunday meals to hospital workers.
"Take care of us," reads the tagline of the project, "we'll take care of you."
Everything about the project is donated, from ingredients provided by wholesale market Rungis as well as wholesalers Avigros, METRO France, and Transgourmet to the time, effort, and creativity of the more than 400 chefs who have already answered the call to contribute.
Méjanès explains that the project came together quite organically. In an open letter the journalist published on his Facebook wall on March 17, he suggested the idea of chefs cooking for restaurant personnel during the crisis. He then connected with both Gomez and the founders of TipToque, all of whom had had similar ideas, to bring this project to fruition.
AP-HP provided a few guidelines to make the meals as easy and safe to distribute and consume as possible. They asked for dishes that were easy to eat quickly, like high-quality sandwiches, cakes, quiches, and sweet and savory snacks.
"Depending on their specialty, for some, the idea of a 'meal' is extremely variable," wrote the COVID-19 crisis center at the AP-HP headquarters. "Some professionals don't have the time to sit for a real meal and prefer a quick snack format."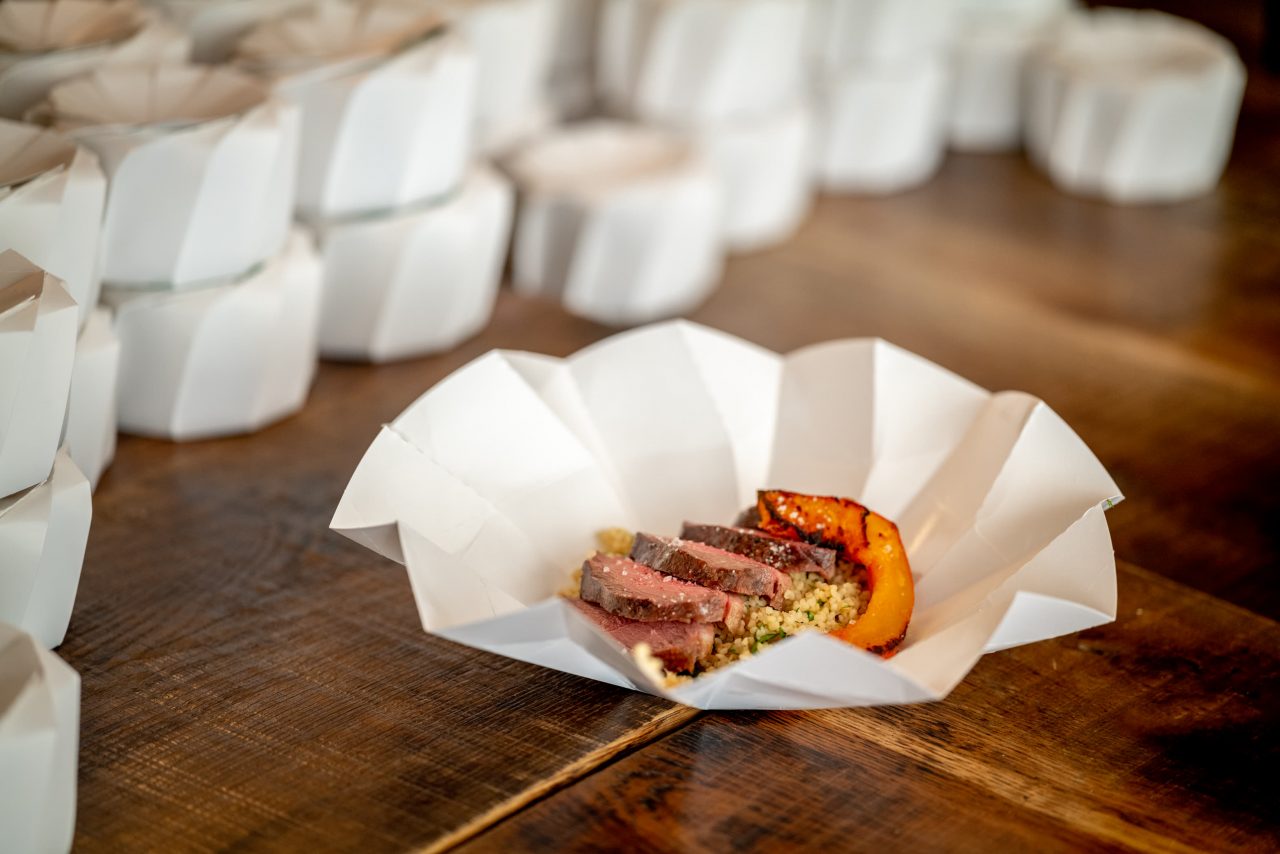 Bearing these conditions in mind, a first delivery of pâté-en-croûte was a success. On March 22, 160 meals were delivered. These included bulgur with cucumber and curry, stuffed focaccia, and apple-tonka crumble made by Clio Modaffari of L'Innocence and well as roasted duck breast with bulgur, endive salad with blue cheese and walnuts, and a pineapple-cilantro dessert made by Franck Baranger of Pantruche.
Some, like Simon Horwitz of Elmer, had already decided not to order any new ingredients during confinement. He nevertheless concocted some simple spice cakes with leftover ingredients and offered them – along with about 30 house-made terrines – to the project.
"It's good to be able to unite in moments of adversity," he said. "And our job in restaurants is to unite people."
While Horwitz says that he can appreciate the individual efforts made all over, "to be able to find an organization doing this in a coherent way, to be able to support that, is great."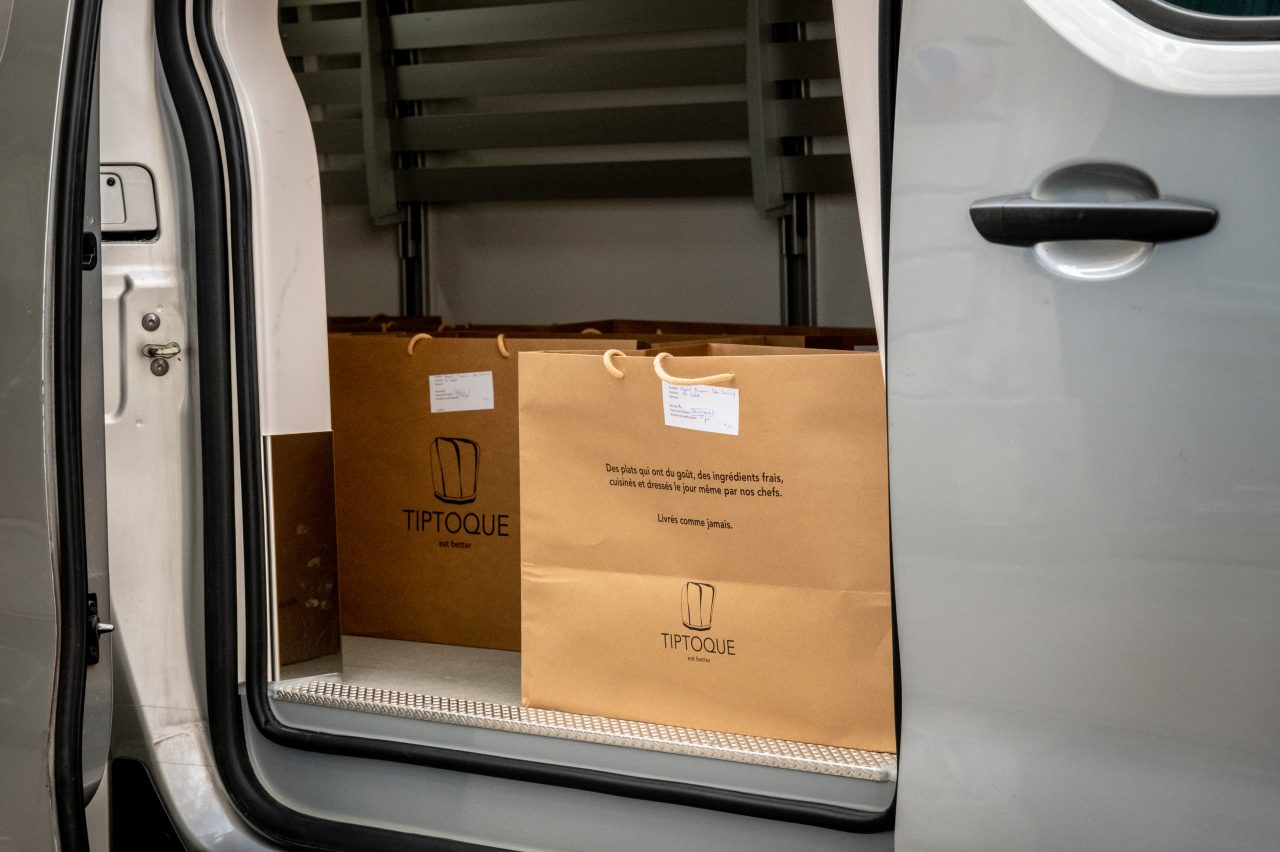 It's of course more important than ever that restaurateurs remain vigilant about cleanliness. But Méjanès notes that for professional chefs, this is par for the course.
"We're working with people who are always careful and subjected to strict rules and norms in their restaurants all year long," says Méjanès. The chefs working on the project are working with gloves in their own restaurant kitchens and never have direct contact with those who accept the deliveries at the hospitals.
Other projects have surfaced as well, including La Résistance des chefs. Started by Julien Sebbag, it now counts rising chefs like Taku Sekine (Dersou et Cheval d'Or) and Top Chef's Alexia Duchêne (Datsha). G Besoin 2, meanwhile, has united the teams behind The Beast, Le Verre Volé, and Le Perchoir to answer the call.
Ecotable is yet another group responding to this essential need. Founded in 2018, Ecotable is made up of nearly twenty restaurateurs with a focus on healthful, local, sustainable ingredients.
"As soon as restaurant closures were announced March 14, we created a WhatsApp Group to sort of identify what everyone in the community wanted to do," recalls Mathilde Bignon, co-founder of café and flower shop Désirée. "For some, that was to take a break. And for others, that was to do what we, as restaurateurs, have committed to do: cook."
Using crowdfunding platform KissKissBankBank, Ecotable managed to raise money to fund 2,000 meals, to be dispatched in groups of 500. For each batch, two chefs work together to conceive and prepare the meals. AP-HP then dispatches them to hospitals all around Paris.
The project not only helps restaurant personnel, it also provides an essential tool for out-of-work cooks, notably those without a permanent work contract. While permanent employees in Paris are currently able to collect unemployment, the temporary cooks known as extras cannot and are therefore even more heavily impacted by the crisis. The project also gives producers a means to sell their wares following the closures not only of Paris' restaurants but also its nearly 100 open-air markets.
"Because of what our community stands for, most of our suppliers are small, local producers," explains Bignon. "Part of the idea of this project was to help these small producers, who work a lot with restaurateurs, and who have no one else to work with, now."
The group has achieved funding for four days of meals and hopes to raise more soon.
"That said," says Bignon, "we have another essential goal. It's not up to civilians to feed our healthcare workers. That's also the responsibility of the state and of the city."
She hopes that government funding will soon kick in. It may be the key to continue to make this essential project possible for as long as the crisis lasts.