With excellent shopping, unique art & architecture and a vibrant gallery scene, the Marais attracts a huge number of visitors. There are some outstanding food & wine options within this maze of fashionable streets, and we've selected our favorites for you here. 
Best for Breakfast or Afternoon Coffee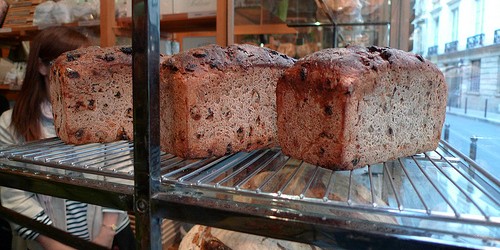 Poilâne – One of the great bakeries of Paris, and not a baguette to be found. The individual rustic apple tarts, cooked in a wood burning oven, are a favorite breakfast treat. Take them to go from the bakery, or sit down and order them at the adjoining café with a bowl of café au lait. Closed Monday.
Tout Autour du Pain – This upper Marais bakery has won awards for its baguette and croissants, but Benjamin Turquier's dark German style schwarzbrot bread is pretty irresistible, too. Plan to take viennoiseries and bread to go. This original location is closed Saturday & Sunday, but there's a newer shop around the corner at 59 rue de Saintonge that's open weekends.
Ob-La-Di – There's real substance at this stylish spot in the Haut Marais. Most of the baked goods are made in-house, and many of them manage to be vegan and gluten-free, and still actually taste good.Coffee is expertly prepared with Lomi beans by Lloyd, formerly of Boot Café, who also curates a killer playlist most days.
Fondation Café – This tiny spot near the Marché des Enfants Rouges, has an equally tiny menu of espressos, lattes, and filtered coffee from Belleville Brûlerie. The closet sized space (sans toilet) doesn't encourage lingering, so plan to pound your shot of espresso and depart. When it's warm out, there is a tiny terrasse you can take advantage of. Open every day.
Fragments – Black Market, a well loved (now defunct) Montmartre café transformed into a bigger and better coffee shop. Youssef Louanjli has a tightly edited menu of simple food to complement beans sourced from Coutume, Belleville, and Coffee Collective. Expect a variety of coffee preparations including aeropress, filtered coffee, and espresso drinks pulled on a Mirage machine. Closed Sunday.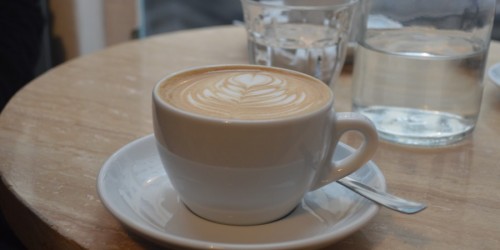 Boot Café – This coffee shop inside a former cobbler's atelier has coffee made for walking so plan to take your Belleville Brûlerie coffee and Emperor Norton baked goods to go. Open every day.
Best for Lunch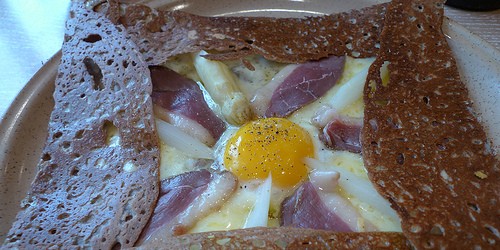 Breizh Café – Well-sourced products plus unlikely Japanese touches put Breizh Café head and shoulders above most crêperies. Save room for the salted butter caramel dessert crepe with caramelized apples and vanilla ice cream. Closed Monday & Tuesday.
Miznon – Another pita place for the Marais–this annex of an Israeli chain has above average, far more creative offerings than your corner kebab stand. Notable options include grilled cauliflower, grilled sweet potato, and beef bourguignon. Closed Saturday.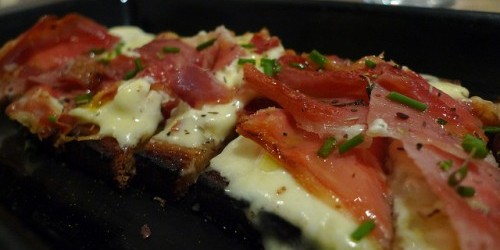 Cuisine de Bar – This lunch spot is run by the Poilâne people, and features tartines – open faced sandwiches, hot and cold – on their famous bread. Closed Monday.
Mmmozza – The skinny sliver of an Italian specialty shop has lines out the door at lunch for its messy, affordable sandwiches featuring fresh mozzarella, cured meats and vegetables, and arugula.
Café Pinson – A very trendy café that is a great option if your group includes vegetarians, vegans, toddlers or other high maintenance mouths. Open every day.
Nanashi – Colorful, Japanese-inflected salads, soups, and small plates, as well as a decidedly non-Japanese coffee cream tart, courtesy of a Rose Bakery alum. Closed Monday.
Best for Dinner
Clown Bar – No clowning around here. A serious team from Saturne (now closed) and Vivant has taken over the historic bar near Cirque d'Hiver. The beautiful Belle Epoque space remains (tastefully) decorated with clowns, but the menu has been revived by intriguing product focused small plates. Closed Monday & Tuesday.
Le Mary Celeste – Le Mary Celeste is the newest restaurant from the people behind Candelaria and Glass. Accordingly, there's a solid cocktail program and Brooklyn beers on tap. The current menu of small plates under chef Haan Palcu-Chang (who'll be leaving soon) includes Chinese crepes stuffed with pork knuckle and celery, tamarind-glazed endives, guinea hen with tare sauce and ginger. Don't miss the asian deviled eggs if they're available.  Open every day.
Les Enfants Rouges – A good example of bistronomie from a young Japanese chef who trained under Yves Camborde right near the Marche des Enfants Rouges. Closed Tuesday.
Best for Cocktails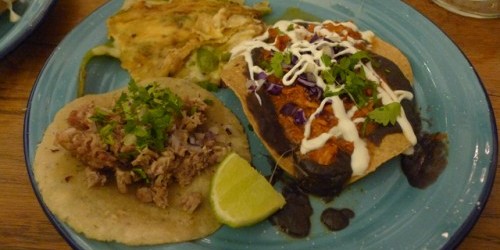 Candelaria – If you arrive early enough, you might actually have a shot at scoring some food at the counter in the front of this unassuming looking taqueria. The real action, at least for cocktail lovers, is in the back. Push past the taco counter and through the false wall at the back of the room. Behind it, you'll find a serious bar that placed #9 in the World's Best Bars Competition in 2013. Open every day.
Little Red Door – The tiny red door leads to a tiny dark bar with cozy couches, cushy bar stools, and an elevated nook that is ideal for people watching. The bar menu is short, sweet and well-curated, but the bartenders are amenable to getting creative and going off-menu. Open every day.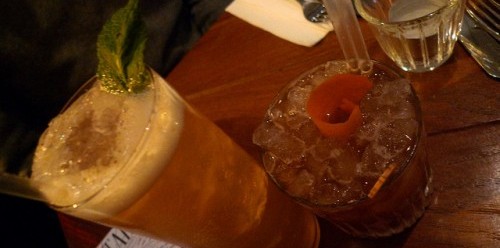 Le Mary Celeste – A large octagonal bar is at the heart of the buzzy Mary Celeste. Solid cocktails served up alongside eclectic small plates. See above.
Exceptional Shops
For Cheese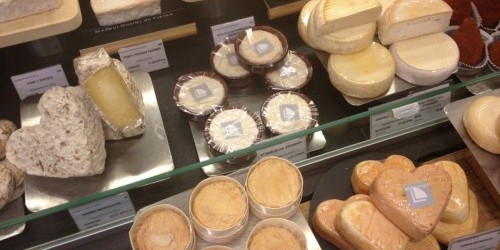 Laurent Dubois – Laurent Dubois is a Meilleur Ouvrier de France (MOF), the highest designation for a cheesemonger and affineur in France. Especially strong in their selection of aged Comté, brebis from the Pyrenées, and small production chèvres. In-house creations like Roquefort layered with quince paste and Camembert stuffed with mascarpone and apples macerated in Calvados make for the perfect dessert. Closed Monday.
Jouannault – This family run fromagerie (and affineur) is part of a stretch of food shops on rue de Bretagne, and just outside the Marché des Enfants Rouges. Closed Monday.
Pascal Beillevaire – Pascal Beillevaire is not just a shop, but a producer of cheeses, plus excellent butters (in a wide range of flavors) and other dairy treats. Closed Monday.
For Pastry & Chocolate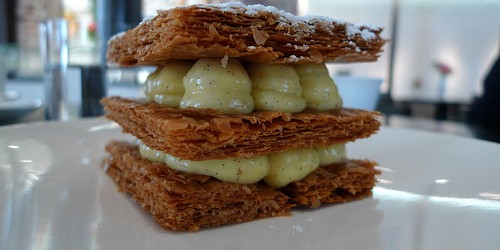 Jacques Genin – Madman Jacques Genin crafts some of the city's most exquisite chocolate, but he's almost equally known for his caramels and pâtes de fruits. Visit his salon in the northern Marais to gain access to a made-to-order millefeuille or a pot of decadent chocolat chaud. Closed Monday.
Pierre Hermé – Join the hushed masses who queue worship at the altar of pastry demigod Pierre Hermé. Only chocolates and macarons at this destination. Open every day.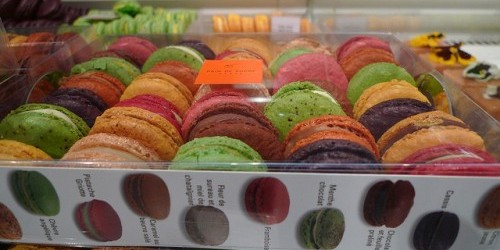 Pain de Sucre – At this wild pâtisserie, you'll find multicolored marshmallows, square-shaped tarts, and a baba that receives its dose of rum from a hypodermic needle. Step into their boulangerie next door for savory treats. Closed Tuesday & Wednesday.
L'Éclair de Génie – Edible artwork in the form of fancy flavored éclairs (and a few truffles, too). Closed Monday.
Josephine Vannier – Near the Places des Vosges, Vannier offers playful chocolate sculptures and a range of bon bons. Closed Monday.
Café Pouchkine – The French pastries at this salon de thé have a Russian accent. They serve an excellent super rich hot chocolate, too. Open every day.
For Wine & Beer

Les Caves du Marais – Crates and bottles are piled high in this bare bones shop, run for more than two decades by Jean-Jacques Bailly, who offers good prices on estate bottled wines from all over France. Closed Sunday & Monday.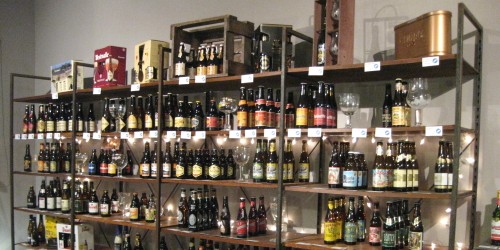 La Moustache Blanche – Prices are very fair, and Guillaume, the friendly young owner is rightly proud of his ever-growing collection which boasts 500 beers from all over the world.  Featured prominently are craft beers from the United States and Northern Europe, Belgian Trappist and Abbey beers, and seasonally-appropriate selections. Closed Monday.
Le Barav' – This upper Marais wine bar serves charcuterie, cheese, salads, and sandwiches to go along with 5€ glasses, or a bottle from their cave next door. When the weather is nice, take advantage of their ample sidewalk seating. Closed Sunday.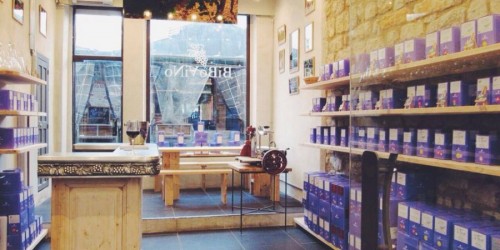 Bibovino – This is one wine shop that's thinking outside the box by thinking inside the box. Don't worry–it's not the Franzia of your youth. Bibovino's bright purple boxed wines come from quality small producers and are available by the glass, carafe, or box at their space inside the Marché des Enfants Rouges. Vincent will happily provide a 12€ platter of charcuterie and cheese paired with wine. Closed Monday.
For Olive Oil
Premiere Pression de Provence – A user-friendly (and increasingly omnipresent) olive oil shop featuring a range of oils from small producers. Closed Monday.
For Charcuterie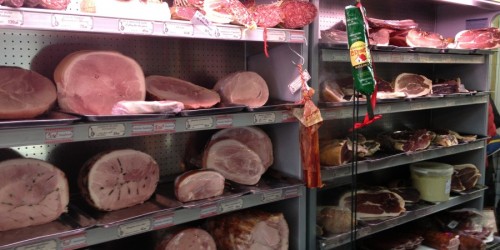 Caractère de Cochon – The only shop of its kind in Paris, Caractére de Cochon is devoted entirely to ham. The closet-like space is filled with every kind of cooked and cured hams from various countries and just about every region in France with a variety of pâtés, terrines and antipasti and sausages for good measure. Excellent jambon beurre sandwiches are available mid-day with your pick of hams for under 7€. Closed Monday.
For Olive Oil
Premiere Pression de Provence – A user-friendly (and increasingly omnipresent) olive oil shop featuring a range of oils from small producers. Closed Monday.
Other Neighborhood Guides: