This ongoing feature collects the reviews, news & events of interest to those who love food, wine & Paris. We update weekly and organize by month. You can find past editions here.
Reviews
After earning a Michelin star for his eponymous restaurant, Alan Geaam has opened Qasti: "my story" in Lebanese. Le Figaro applauds the authenticity of this restaurant devoid of stereotypes, dubbing it an "autobiographical bistro." Restos sur le Grill praises generous portion sizes and perfectly on-point flavors.
Elodie and Jean-François Piège's made-over À l'Epi d'Or has gained Alexander Lobrano's approval. He dubs this revived bistro – with its menu of classics like pot au feu, pâté en croûte, and chocolate mousse – "brilliant." Le Figaro's Emmanuel Rubin heaps similar praise on the spot, imploring readers to "Run there!"

Chantoiseau is a tale of two brothers: Julien (ex-Gagnaire) and Nicolas Durand (ex-Le Servan). Early reviews applaud the team's gamble on bringing quality cuisine to touristy Montmartre. John Talbott praises the sleek, modern restaurant as "a star." Le Figaro, meanwhile, finds it conscientious in its "controlled creativity" but thinks the brothers could push their talent a bit further. Restos sur le Grill calls it a "solid start."
Mesa, a vegan restaurant within new wellness hotel HOY led by Sabrina Goldin and Stéphane Abby (Carbón) is "one of the finest food spots of 2020," according to Vogue. The "radically" plant-based menu garners high praise from Le Fooding. It features sustainable, Argentinian-accented dishes and CBD-spiked desserts from Mexican chef Victor Medina (ex-Park Hyatt Paris).
Prodigious 24-year-old Franco-British Alexia Duchêne of Top Chef France fame has opened Datsha Underground in the Marais. Emmanuel Rubin of Le Figaro says the open-plan kitchen lends an almost "combative" atmosphere to the restaurant, but he surrenders to Duchêne's spot-on seven-course prix fixe. L'Expressdubs Duchêne "a whiz-kid who makes the simple sublime." Marie Aline is slightly less impressed, writing for Le Monde that the team is unwilling to admit mistakes and that despite Duchêne's clear talent, "a bitter taste" was left in her mouth regarding the ambiance.
Australian Jess Hodge (ex-Bones and Korus) and former adman Mathieu Grichois have teamed up with Canadian chef Jordan Robinson (ex-Frenchie) to create 9th arrondissement wine bar Pompette. Le Fooding applauds the heat here, from the Cajun spices on the menu to the binchotan charcoal grill to the chili and fleur de sel-spiked chocolate ganache for dessert. Our reviewer is far more impressed with Hodge's wine list than the "adolescent" food menu which nevertheless boasts "the promising beginnings of a personality."
Left Bank newcomer La Frasca has delighted Le Figaro with its Mediterranean-accented cuisine. Restos sur le Grill is a touch less impressed, not just with the diminutive quantities but with the pandering to VIPs. Indeed, it's apparently insider knowledge that makes a meal here special. At Mint Magazine, Déborah Pham recommends following the restaurant on Instagram for the scoop on special offerings. This exclusivity should perhaps come as no surprise: in the north of Italy, la frasca refers to a special table reserved for friends of the house.
In the 16th arrondissement, Nicolas Richard (of French coffee titan Maison Richard) has created Brasserie Victor Hugo. The traditional restaurant is successfully serving peasant food classics, according to John Talbott. Madame Figaro is "seduced" by the authentic cuisine and address on Place Victor Hugo.
Brasserie Rosie, another new opening in this same genre, is failing to impress the critics. The new "French Brasserie" from the Big Mamma franchise formerly featured a French dip sandwich (an American invention that's notably no longer on offer) that has furrowed the brow of Estérelle Payany of Télérama. Over at Restos sur le Grill, Arnaud Morisse is just as skeptical. The Pithiviers and Saint-Honoré are pretty but fall flat in flavor. The hard-boiled oeuf in the oeufs-mayo, meanwhile, looks peeled with a hacksaw.
Marc Veyrat, known recently for his cheesy temper tantrum against the Michelin Guide, has taken over La Fontaine Gaillon from the actor Gérard Depardieu. Emmanuel Rubin from Le Figaro is unimpressed with Veyrat's preciousness, but L'Express dubs the makeover a success, noting that Veyrat lends a certain elegance and sophistication to the restaurant. Michelin won't get a say either way. While Veyrat has apparently decided not to appeal the court's decision in Michelin's favor following Cheddargate, Atabula reports that Veyrat is also forbidding Red Guide inspectors from entering his restaurant.
A contemporary combo of French elegance and Nordic freshness is on offer at Restaurant le 3V, reports Emmanuel Rubin for Le Figaro. MOF chef Julien Baradel and Dutch owner Denise Henquet have compiled a short-and-sweet, seasonally-driven menu at this spot in the 8th. John Talbott gives a less glowing review, calling the restaurant "just OK."
Pastore, which our reviewer notes offers "a southern Italian odyssey of note-perfect pastas" has similarly captured the heart of Thierry Richard at Les Grands Ducs. Richard praises Sicilian chef Lorenzo Sciabica's colorful, precise, contemporary cuisine.
Elsewhere, Le Figaro's Emmanuel Rubin returned to classic La Tour d'Argent to find that new chef Yannick Franques is keeping the legend alive. Italian restaurant Sormani was "brilliantly relaunched" by ex-som and maitre d' Franck Potier-Sodaro, according to Maurice Beaudoin at Le Figaro. Pierre Sang has opened a new takeaway outpost of his bibimbap spot Pierre Sang Express in the 6th arrondissement. Israeli cuisine continues to enchant Parisians with the opening of babka-specialized bakery Babka Zana. Pigalle guitar store-turned-restaurant Django is turning heads with an internationally-inspired small plate menu heavy on fish.
---
News
February has been a big month for some of France's most emblematic foods.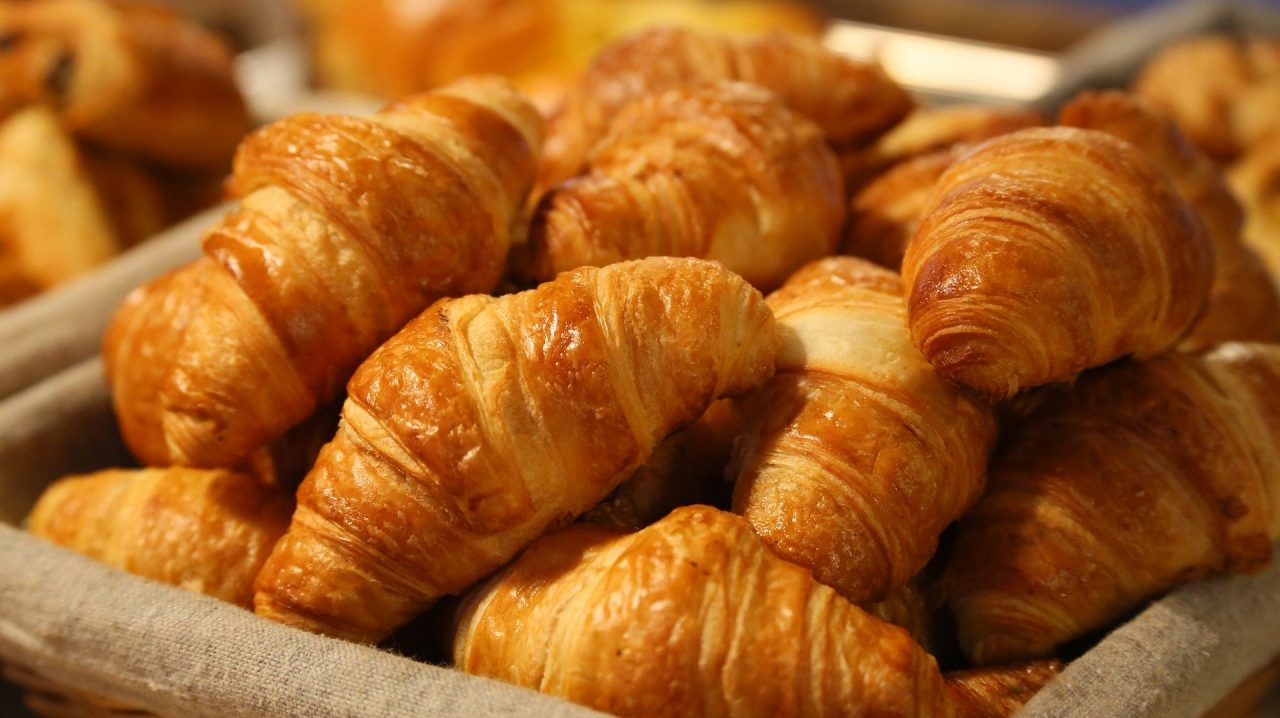 Experts claim that somewhere between 50 and 80 percent of croissants sold in French bakeries are actually of industrial origin. Making one's own croissants takes time (about 24 to 48 hours) and money. Niçois baker Frédéric Roy is leading the charge to create a label distinguishing the real thing. On February 9th, Roy told French news station BFMTV that despite French economy minister Bruno Lemaire's appeals to the Assemblée nationale two years ago, nothing has been done to impose a label that would reward the real deal.
After more than a decade of strife, fans of true, raw milk Camembert can breathe a sigh of relief. Despite fretful reports to the contrary in 2018, the AOP board for this traditional Norman cheese has definitively sworn off pasteurized milk. If you want to read more about raw milk, traditional cheesemaking, and real Camembert, pick up "Reinventing the Wheel," one of our favorite food books.
Rumors began to surface in the early days of the year that the flinty Chardonnays of Chablis would suddenly be excluded from the Burgundy appellation. A remapping project would have seen 64 villages seeking out a new identity for their wines… and 24 towns in nearby Beaujolais would have been able to wear the Burgundian crown. But on February 5, Le Figaro reported that the project had been abandoned, and Chablis will stay in Burgundy.
While Beaujolais isn't getting a new name, it is acquiring one of our favorite coffee shops and roasters. The Coutume group of coffee shops announced in early February that the Labruyère Groupe, best known for its roots in Beaujolais wine, is becoming a majority investor. Coffee and wine may well turn out to be the perfect match.

The Terroirs d'Avenir family of locavore shops has just opened its second bakery. The new temple to quality bread can be found in the 11th arrondissement on the foodie-focused rue Paul Bert, which is already home to the eponymous restaurant family comprised of the Bistrot Paul Bert, L'Ecailler du Bistrot, and Le 6 Paul Bert.
Pastry chef Yann Couvreur announced on February 3 that he had raised a total of €1.9 million to put toward new shops and a new app to allow consumers to order his wares quickly and easily. Who needs Seamless when you have pastry delivery?

And for the vegans among us, Pierre Hermé has concocted two brand-new plant-based pastries for la Maison du Chocolat. The blackcurrant-and-chocolate Fleur de Cassis and pink praline Rose des Sables will be available starting in March.
---
Events
February 6: the monthly Belleville Food Market celebrated the Lunar New Year by showcasing specialties from some of the city's top Chinese restaurants including La Taverne de Zhao and Café Lai'Tcha from the team at Yam'Tcha.
February 23-26: the Salon du Fromage et des Produits Laitiers cheese expo is unfortunately reserved for professionals, but over the course of this long weekend devoted to cheese, several events were open to the public, including a trip to the Rungis market to meet cheesemakers.